Possible Mob Ties to Chinese Illegal Gambling Den Explosion
Posted on: January 17, 2014, 05:30h.
Last updated on: January 15, 2014, 06:01h.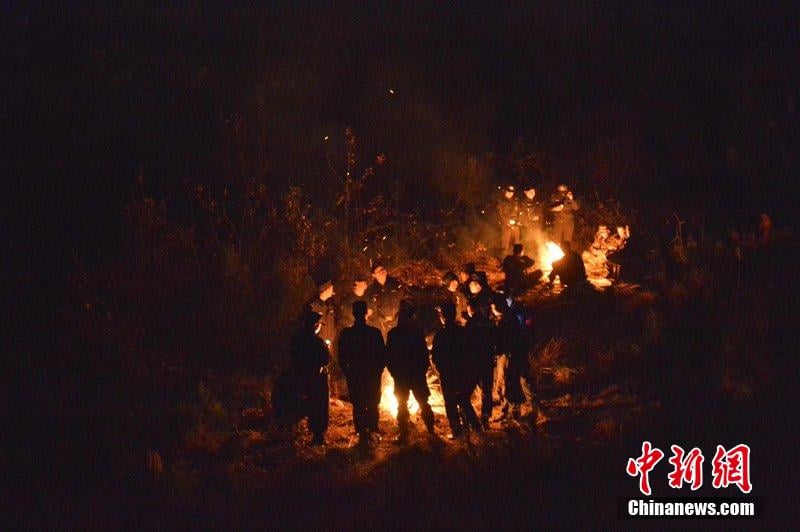 At least 15 were killed in a major explosion in the Guizhou Province in southern China – and many more pretty shaken up – following a blast that occurred late afternoon earlier this week at a hillside illegal gambling den, tucked away on a remote mountain slope where it was hidden from view.
Explosion Suspected to Have Been Intentional
Rescuers were quickly sent to Laoshan Village, Kaili, in southwest China, to transport relief goods to those caught in the blast, which police now think was deliberately caused.
So far, eight suspects have been detained by authorities investigating the incident, including three who are alleged to have turned themselves in voluntarily.
Provincial leaders in the poor southern Guizhou Province have urged local authorities to spare no efforts in their treatment of the injured and have given orders for the city to screen for risks in the management of explosives, stepping up safety and security following the explosion. The blast at the gambling den reportedly injured another eight people, in addition to those killed instantly at the site. Those injured have been reported to be in stable condition.
Chinese authorities have also dispatched a vice-governor in charge of public security to the scene – which was actually just a small tent set up for gambling – and a working team from the Ministry of Public Security arrived the morning after the explosion in order to aid in the procedures.
According to police, those caught up in the blast had all gathered at the remote site to partake in gambling, and one of the survivors may have lost his eyesight from his sustained injuries.
Part of a Larger Problem
Locals in Kaili frequently complain that illegal video game centers with slot machines permeate the area.
"Many people were travelling from other cities in the province … to gamble … and the authorities are not taking public complaints seriously," an annoyed local wrote on a People's Daily Internet forum back in 2012.
Gambling is currently illegal throughout China – apart from the Special Administrative District island of Macau – so gambling activity in the country is often linked to organized crime. Since guns are very strictly controlled, homemade explosives often come into action if a feud needs to be settled. As a result, recent years have seen the Chinese government forced to enact tighter controls over gunpowder, and other materials which can be used to make deadly explosives.
However, explosions are also frequently linked to illegal fireworks and unsafe storage of such products, especially during the run-up to the Lunar New Year, which this year falls on January 31st, so investigators are also considering if this accident could have resulted from such a circumstance.
According to a report posted on the Guizhou Daily's official news portal, Kaili police previously raided three illegal casinos in the area back in December, at which time seven organizers were arrested, as well as another 57 individuals taking part in illegal gambling activities.
During the busts, more than 210,000 yuan (approximately $33,100) worth of gambling money was seized from the three illegal casinos combined, but new dens have since opened and continue to operate in secret.