Macau Junket Operators Under Scrutiny as Area's Revenues Freefall
Posted on: January 1, 2015, 07:34h.
Last updated on: January 1, 2015, 07:43h.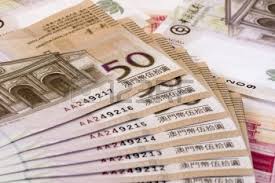 Macau junket operators, once the darlings of the gaming region's casino industry, have been slammed recently as part of a broader corruption crackdown in the gambling hub.
Macau's lucrative junket industry will face tighter controls, following the news that the Gaming Inspection and Coordination Bureau (DICJ), which regulates gaming in the former Portuguese colony, has barred any junket agent with a criminal record from operating in the region.
The DICJ has issued a formal notice to the junket businesses, demanding that they file regular documentation verifying the credentials of their employees, effective January 1.
This comes in the wake of the announcement several weeks ago that China is set to launch an unprecedented crackdown on corruption and money laundering in the gambling hub, news that sent shares in its major casino operators tumbling. On a state visit last week to celebrate the 15th anniversary of Macau's return to Chinese rule, President Xi Jinping warned Macau that it needed to bolster the regulation of its casino industry.
The junket industry, which accounts for about two-thirds of Macau's gambling revenue, is operated by middlemen who organize trips for VIP high-rollers. However, there is a conviction in Beijing that many such high-rollers are corrupt Communist Party officials removing huge sums of stolen public money from the mainland.
Crooked Officials
The problem of corruption within the Communist Party has reached staggering proportions in recent times; as a result, in June, the Chinese government launched Operation Foxhunt, an international manhunt that aims to track down errant crooked officials to the fourth corners of the earth.
"We will hunt them down and bring them to justice wherever they try to escape and hide," vowed Liu Dong, the deputy director of Beijing's Economic Crime Investigation Department.
A source told Macau Business Daily that the new regulations will have major repercussions for VIP clients, "especially those from mainland China," who will from now on be required "to have an account [in Macau] to issue commissions [to promoters] or withdraw gaming capital, and they can only rely on local gaming promoters."
However, DICJ spokesperson Wendy Wong insisted that this isn't a new rule at all, but merely an existing one that the junkets are being "reminded" about.
Revenue Decline
"The government wants to make sure the gambling industry is more regulated because if you want to build a world tourism center you want to remove the negative impression that the industry projects," Carlos Siu, an associate professor of gaming research at Macao Polytechnic Institute, told Bloomberg.
Recent anti-corruption initiatives from the mainland have contributed to six straight months of decline for Macau's casino revenue this year, as the high rollers are forced to stay away. On Monday, the Lusa news agency reported that projected revenue in the final month of 2014 will be between 30 percent and 32 percent lower than the same month last year, the biggest decline this year.
Current restrictions on the use of UnionPay, China's only domestic bank card, has further curbed the flow of money from the mainland, while a new blanket smoking ban, not to mention a generally weak Asian economy, has contributed to the first-ever year-on-year gaming revenue decline since Macau reverted to Chinese rule.