North Carolina Casino Conversation Should Include State Voters — Poll
Posted on: August 28, 2023, 12:52h.
Last updated on: August 28, 2023, 12:38h.
New polling out of North Carolina suggests state voters want a say in whether commercial casinos are allowed to come to the Tar Heel State.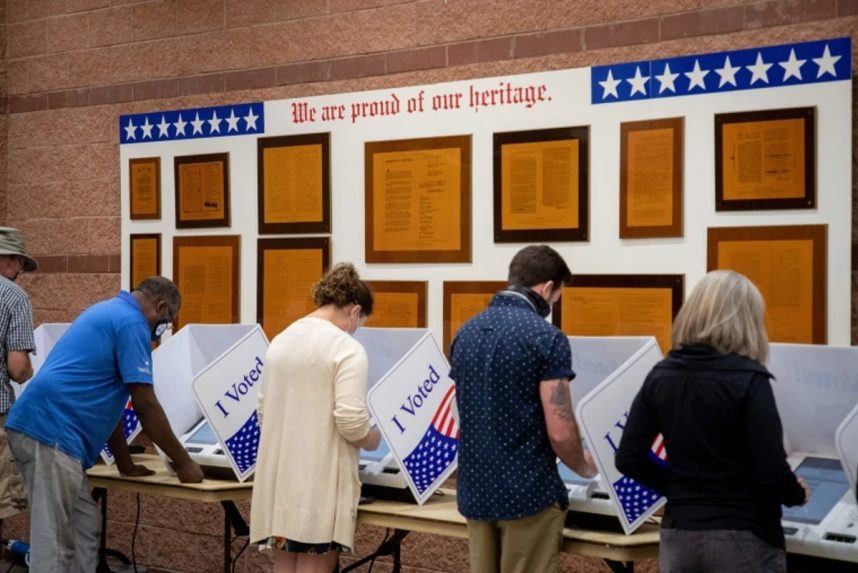 State leaders in the General Assembly, largely in private, closed-door negotiations, have debated the merits of authorizing commercial casino resorts. The talks began soon after the legislature passed its sports betting measure in June.
Senate leader Phil Berger (R-Rockingham) has suggested allowing a single casino in Rockingham, Anson, and Nash counties. His efforts have been joined by several other powerful Republicans.
However, many local officials in those targeted counties say they have been left out of the casino discussions. That's frustrated the county governments and angered many residents who say they don't want a casino in their backyards.
Voters Want a Say
A poll conducted on August 20-21 by Cygnal, a DC-based polling and analytical firm, gauging the sentiments of "likely general election voters," asked North Carolinians for their thoughts on the casino deliberations happening in Raleigh.
Nearly 76% of the 600 people polled said they believe the General Assembly shouldn't authorize Las Vegas-style casinos unless a statewide referendum on the matter shows adequate support for commercial gambling. Just 16% said they don't want a statewide gaming referendum.
The poll also found that a slight majority of voters support Berger's gaming effort. Asked if they support or oppose the state passing a law to legalize casino gambling in the state, nearly 55% said they do. Only 32% said they oppose casino gaming.
Supporters of making North Carolina a commercial gaming state often cited a potential boost to its economy for their backing. Opponents most cited concerns about the social and ethical implications of gambling for their hostility.
More than six in 10 respondents said they believe casinos would provide additional tax revenue. Those funds could be used to fund the state budget or betting bankroll public education and health care.
North Carolina is presently home to three tribal casinos.
No Vote Imminent
Commenting on the casino polling, House Speaker Tim Moore (R-Cleveland), who has joined Berger in his crusade to bring commercial casinos to North Carolina, told CBS17 that nothing is set in stone.
My understanding is all of the legislators who represent those areas are supportive of the measure," Moore explained. "But at the end of the day, we haven't had a definitive proposal laid on the table for caucus members to discuss, for them to weigh in one way or another. It's all been a conceptual discussion."
Moore added that a statewide referendum would be "unusual" since the General Assembly possesses the power to determine laws on gambling without a referendum requirement. That differs from many other states, where state constitutions explicitly prohibit most forms of gambling.
Moore stressed that local officials and the targeted casino communities will, at some point, have the chance to weigh in should the state move forward with the casino push.
Adding to the controversy is that Berger is rumored to have a handshake agreement in place with The Cordish Companies. The alleged deal is for the Baltimore-based gaming and hospitality firm to gain exclusive rights to the three casinos, should they be authorized. Cordish has made numerous campaign contributions to Berger and other state leaders since 2022.
Most Read