PokerStars Boycotted by Players in Protest at VIP Changes
Posted on: November 30, 2015, 01:43h.
Last updated on: November 30, 2015, 01:51h.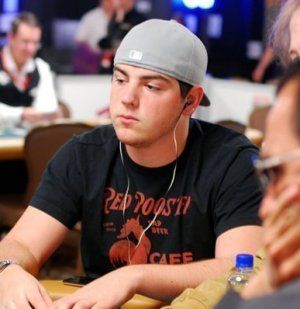 PokerStars will feel the wrath of player power over the next few days, as a small but significant portion of its customers will sit out in protest at the proposed changes to its VIP program.
The online poker giant says that the sweeping changes, which are due to come into force on January 1, 2016, are part of an industrywide push to attract more recreational players to the game.
"Recs" have increasingly abandoned online poker in recent years, as the skill gap between new players and everyone else is greater than it ever has been, meaning they get swallowed up and spat out at a faster rate than ever before.
Faced with multi-tabling players using tracking softer and hunting them down via the use of seating scripts, amateur players, who ultimately represent the fulcrum of the poker economy, are finding the game too difficult, devoid of fun and are staying away.      
2,000 Expected to Join
As well as curtailing the use of certain software, PokerStars has introduced a new reward system designed to favor recreational players at the expense of the high-stakes, high volume players.
This is controversial because the high-stakes, high volume players are, by definition, PokerStars' best customers.
"In some cases, players will receive less; in some cases, players will receive more, but it's very much in the same ballpark," assured Eric Hollreiser, head of Corporate Communications for the site.
But tell that to all the high and mid-stakes grinders who will be left high and dry by the changes, around 2000 of whom are likely to boycott the site from December 1 to 3, according to organizer Dani Stern. It's the closest a professional poker player can get to industrial action.   
Demonstration of Force
"This is a demonstration of force and an effort to show PokerStars that we are a body of players, not just individuals," Stern told PocketFives. "While PokerStars claims the changes are to provide relief to recreational players, there is no such change happening.
"They are telling their players outright lies and we will not stand for it. Beyond that, it follows an ongoing trend that PokerStars/Amaya has been taking in recent years. A site that was once clearly for the players has completely lost sight of that."
Player protest boycotts have worked with PokerStars in the past. Last year the site abandoned proposed changes to the rake structure following a similar backlash.