PointsBet Cleared For Indiana Mobile Sports Betting, Soft Launch Expected Thursday
Posted on: March 5, 2020, 08:08h.
Last updated on: July 26, 2022, 12:03h.
PointsBet will launch in its third state on Thursday, when the Australian-based sportsbook goes live with its mobile betting application in Indiana.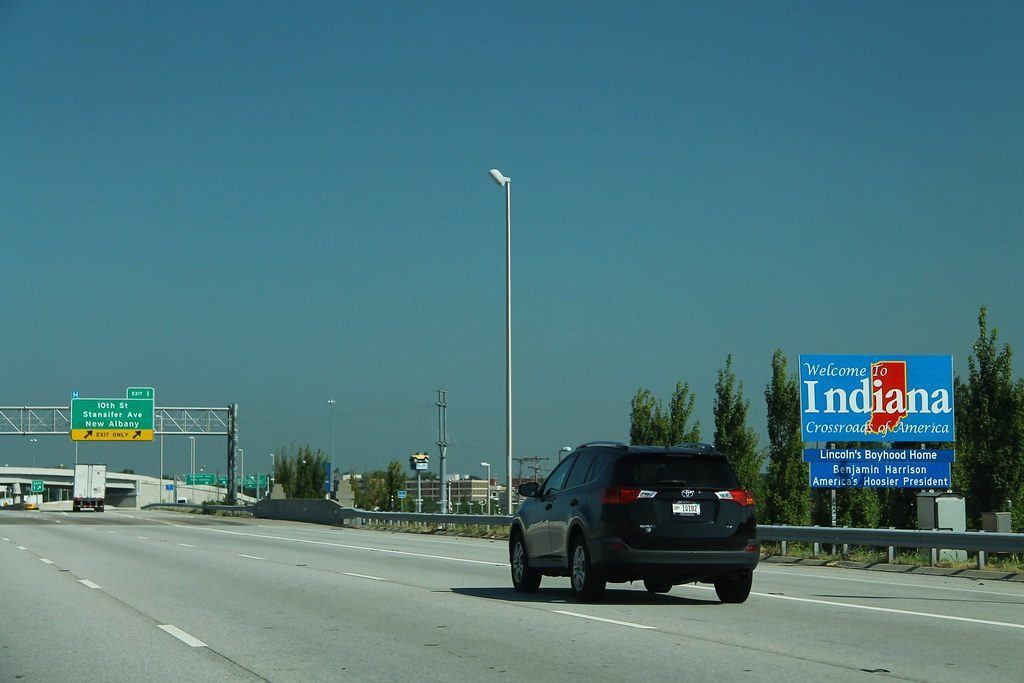 The Indiana Gaming Commission on Wednesday announced that it gave PointsBet clearance to start taking bets as soon as Thursday. The company told Casino.org it plans to treat the first few days of operations as a soft-launch period. A larger grand opening, so to speak, will likely come next week.
The PointsBet team is excited to enter Indiana, our third state of operation, where we look forward to providing the sports-loving community in the Hoosier State with the premium sports betting product they deserve," PointsBet CEO Johnny Aitken said in a statement to Casino.org.
PointsBet enters Indiana through an agreement the company reached with Penn National Gaming, which operates the Hollywood Casino and Hotel in Lawrenceburg. The IGC allows each licensee to operate three sports betting skins.
Indiana is an open registration state. That means anyone who is interested in wagering with PointsBet only needs to download the application to their phone and register online from anywhere in the Hoosier State. No in-person registration is necessary.
Indiana is the first state to go live in that agreement, which also gives PointsBet access to West Virginia, Louisiana, Missouri, and Ohio. Of those states, only West Virginia currently allows sports betting.
Launch in Time for March Madness
PointsBet's launch in Indiana coincides with the start of March Madness, the nickname given to college basketball's postseason. Some conferences have already started their tournaments this week, and the major conferences will follow suit next week.
The winners of those tournaments will earn spots in the NCAA Tournament, which starts March 17.
Just how big is basketball in Indiana? In January, the state's sportsbooks took in $59.8 million in bets on hoops games and futures, according to IGC data. By comparison, bettors wagered $36.7 million for football, even though January included the college football championship and NFL playoff games.
Those figures combine both college and pro sports, and the IGC accounts for parlays separately. The state's sportsbooks handled another $40.6 million in parlays across all sports in January.
Basketball betting in Indiana has likely been helped by the fact that Michigan and Kentucky, two border states that currently do not allow sports betting, have large college basketball fan bases for their states' teams. Michigan, however, has legalized sports betting and retail sportsbooks may open there later this month.
College basketball is very big in Indiana, thanks to schools like Purdue, which made the Elite Eight last season, and Butler, which PointsBet lists at +4500 to win the NCAA title this season. And then there's Indiana, the state's flagship school, which might find its way back into the NCAA Tournament this year for the first time since 2016.
About PointsBet
While PointsBet offers traditional fixed-odds wagering, it also offers a product called PointsBetting. That allows customers to win – or lose – exponentially on their wager.
For example, if you bet $10 on a nine-point favorite, you'll win $10 if they win by 10. If they win by 19, you win $100. If your team wins by only a point, you'd lose $80.
The company also has made headlines for its Karma Kommittee, which has offered refunds on bad beats and games that have had controversial plays or endings.
The company currently operates in Iowa and New Jersey. Agreements are in place to operate in Colorado, Illinois, and Michigan.
Most Read