Super Bowl 54 Delivers New Jersey Sportsbooks $4.28M Loss, as Bettors Win on Chiefs Victory
Posted on: February 4, 2020, 05:58h.
Last updated on: February 4, 2020, 08:31h.
Sunday's Super Bowl 54 between the winning Kansas City Chiefs and San Francisco 49ers resulted in a major loss for oddsmakers in New Jersey.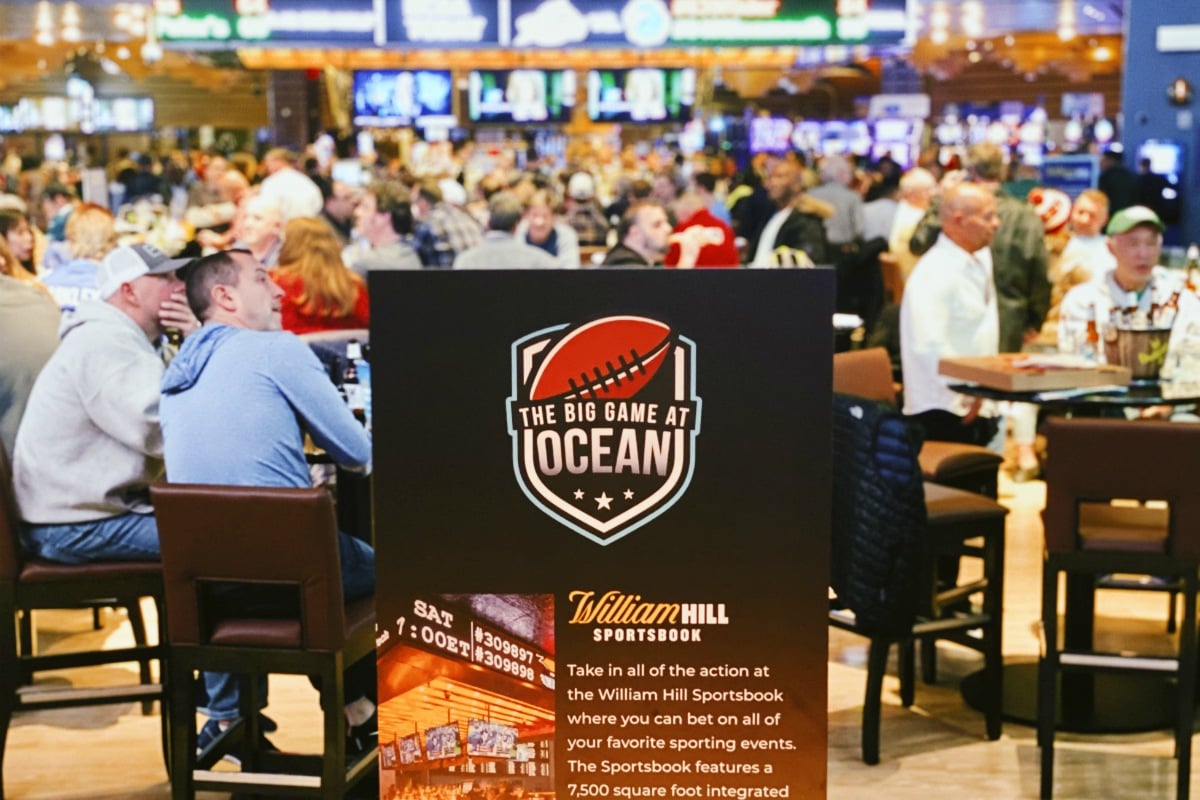 Preliminary wagering data released by the state's Division of Gaming Enforcement (DGE) shows handle totaled more than $54.28 million – an increase of 56 percent compared with the 2018 big game, when Garden State sportsbooks took $34.8 million in bets.
We exceeded what we thought we would do by far," Caesars Entertainment Regional President Ron Baumann told the Associated Press. "We sold out every seat we had, every inch of seating."
The Atlantic City sportsbooks and two horse racetracks venues were busy, and sports betting traffic online was robust. But Sunday's excitement came at a price for the house.
Oddsmakers Lose
Nevada sportsbooks have lost just twice in the last 29 Super Bowls. New Jersey, however, is two for two in losing on the big game.
The DGE said the Chiefs 31-20 win over the Niners resulted in a $4.28 million loss, which represents a negative hold of 7.8 percent. New Jersey oddsmakers lost $4.57 million on the 2018 Super Bowl.
Ten retail sportsbooks and 19 mobile sports betting applications took action on Sunday's contest.
The DGE did not break down the wagering activity, but online books presumably facilitated the majority of the bets. Of the $4.58 billion that was wagered on sports in 2019, $3.83 billion was processed through the internet.
Silver Lining
A two-for-two loss on the Super Bowl – the most-bet sporting event in the US each year – might appear to be a major concern for the New Jersey sports betting industry. But there's more than meets the eye.
New Jersey has only been in the sports betting game since June 2018, one month after the Supreme Court repealed the federal ban on the gambling activity. Operators continue to fight for market share, and are using various marketing ploys to attract gamblers.
From free no-risk first bets, to parlay insurance and refunds on so-called "bad beats," New Jersey's oddsmakers aren't necessarily focused on their net result, but building the customer bases.
One major bad beat prop bet came at the very end of Super Bowl 54. Chiefs QB Patrick Mahomes, who was named MVP of the big game, kneeled three times to run out the clock, which resulted in a total loss of 15 rushing yards.
A popular prop bet was taking the over on Mahomes rushing for 30.5 yards. The three kneels made him finish with 29 yards.
"Losing on that Mahomes rushing prop was pretty much the definition of a bad beat. Absolutely brutal," PointsBet Director of Communications Patrick Eichner said. "Given the manner of the kneel-downs, with Mahomes getting the snap in the gun and running around for bigger losses than usual to take some more time off the clock, it just makes sense to issue a PointsBet Karma Kommittee refund."
PointsBet, which operates in New Jersey and Iowa, also refunded losing bets on the New York Yankees 2019 American League Championship Series against Houston after it was revealed the Astros stole signs.