PGA Tour, LIV Golf Merger Welcomed by US Sportsbooks
Posted on: June 6, 2023, 11:56h.
Last updated on: June 6, 2023, 12:20h.
The PGA Tour and LIV Golf shocked the golfing world Tuesday morning by announcing a proposed merger. The tentative agreement will settle the many lawsuits between the two professional golf circuits.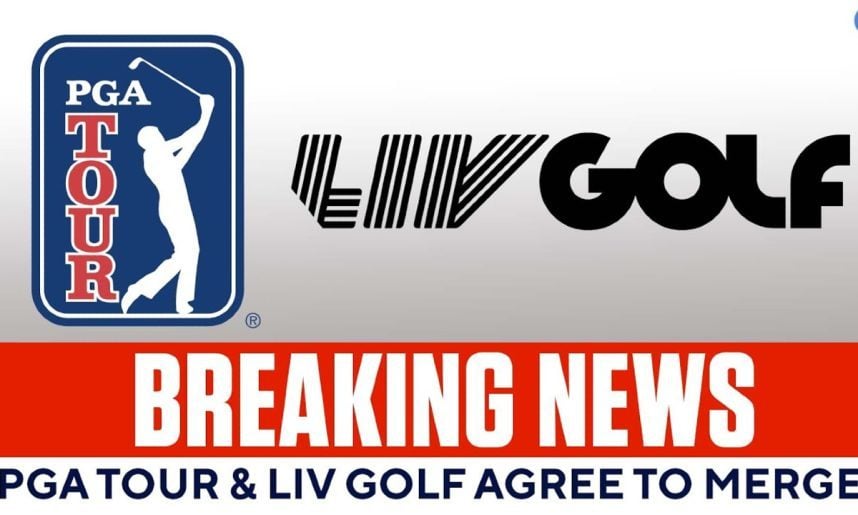 LIV Golf flustered the professional golf world when it formed in 2021 and lured many PGA Tour superstars with extravagant signing bonuses that were said to be in excess of $100 million for top players such as five-time major champion Brooks Koepka. Funded by Saudi Arabia's sovereign wealth fund, the Public Investment Fund, LIV Golf garnered much criticism for being the Saudi monarchy's alleged attempt to improve its public image through so-called "sportswashing."
The PGA Tour, which for decades has been the world's preeminent professional golf tour, rescinded cards for golfers who participated in LIV Golf events and barred them from competing in PGA Tour-sanctioned events. But as of this morning, the two tours are set to align.
After two years of disruption and distraction, this is a historic day for the game we all know and love," said PGA Tour Commissioner Jay Monahan. "Going forward, fans can be confident that we will, collectively, deliver on the promise we've always made — to promote competition of the best in professional golf and that we are committed to securing and driving the game's future."
LIV Golf has faced criticism for being funded by the Saudi government, which has been linked to bankrolling the 9/11 terrorist attacks. Last year, Monahan himself said those who choose LIV Golf must answer the question of why they agreed to take what he believes to be dirty money.
Jay Monahan, Commissioner of the PGA TOUR, using 9/11 to shame players last year for taking life changing money from LIV…

Now, he has no problem with the money and merges LIV Golf with the PGA. Disgusting.pic.twitter.com/CUhIodZIpi

— Stephen Geiger (@Stephen_Geiger) June 6, 2023
Oddsmakers Rejoice
LIV Golf's abbreviated season in comparison with the PGA Tour's schedule hasn't found much betting permission in the more than 30 states where legal sports betting is allowed. Though some state gaming regulatory agencies have signed off on LIV Golf events, most others have not.
The absence of the superstars that LIV Golf has attracted, which, in addition to Koepka, includes such fan favorites as Cameron Smith, Dustin Johnson, Bryson DeChambeau, and Phil Mickelson, has also presumably resulted in a reduced handle for the PGA Tour's weekly stops.
But now, the PGA Tour and LIV Golf are set to unite and allow the best golfers in the world to once again compete together. Monahan, who is facing a slew of criticism for seemingly going back on his comments over the past two years that scolded LIV Golf, the Saudis, and the players who took the signing bonuses, now says the Public Investment Fund (PIF) will make a large financial investment to become the Tour's premier corporate sponsor.
PIF will additionally invest in the new combined for-profit entity between the two organizations. PIF Governor Yasir Al-Rumayyan will chair the yet-to-be-named entity and Monahan will be its chief executive officer.
The PGA Tour will appoint a majority of the new group's board and hold a majority voting interest in the organization.
Monahan Pushback
Monahan says many details need to be worked out for LIV Golf and the PGA Tour to formally merge. Supporters of the Tour and its two-year opposition of LIV Golf on grounds the Saudi circuit is funded by a government linked to corruption and human rights abuses believe Monahan gave in to the money.
ESPN's Scott Van Pelt, who has worked all four of golf's majors in the past, scolded Monahan via Twitter.
So, you preach loyalty to a tour and convince guys not to take 8 and 9 figure deals based, in part, on that loyalty and, in part, on the source of the money. Then those guys find out on Twitter YOU took the very same money?

Nino Brown, "Always business, never personal."

— Scott Van Pelt (@notthefakeSVP) June 6, 2023
SVP isn't alone in decrying the PGA Tour's plan to join LIV Golf.
BREAKING: So, the Saudis just bought American golf https://t.co/B5CjgfHN3v

— Keith Olbermann↙️ (@KeithOlbermann) June 6, 2023
I don't know how any player who turned down LIV money and stayed with the PGA could believe anything Jay Monahan says ever again. He made them take every arrow, hid in an office for a year, then double crossed them on CNBC.

Better get them paid, I guess.

— Kevin Van Valkenburg (@KVanValkenburg) June 6, 2023
I've grown up being a fan of the 4 Aces. Maybe one day I get to play for them on the PGA Tour!

— Joel Dahmen (@Joel_Dahmen) June 6, 2023