Pete Rose Reinstatement Odds Remain Long Despite Houston Astros Cheating Scandal
Posted on: February 5, 2020, 09:02h.
Last updated on: February 5, 2020, 11:18h.
Baseball legend Pete Rose is petitioning MLB for reinstatement in wake of the Houston Astros sign-stealing scandal. But the odds of him being welcomed back to the game he loves remain long.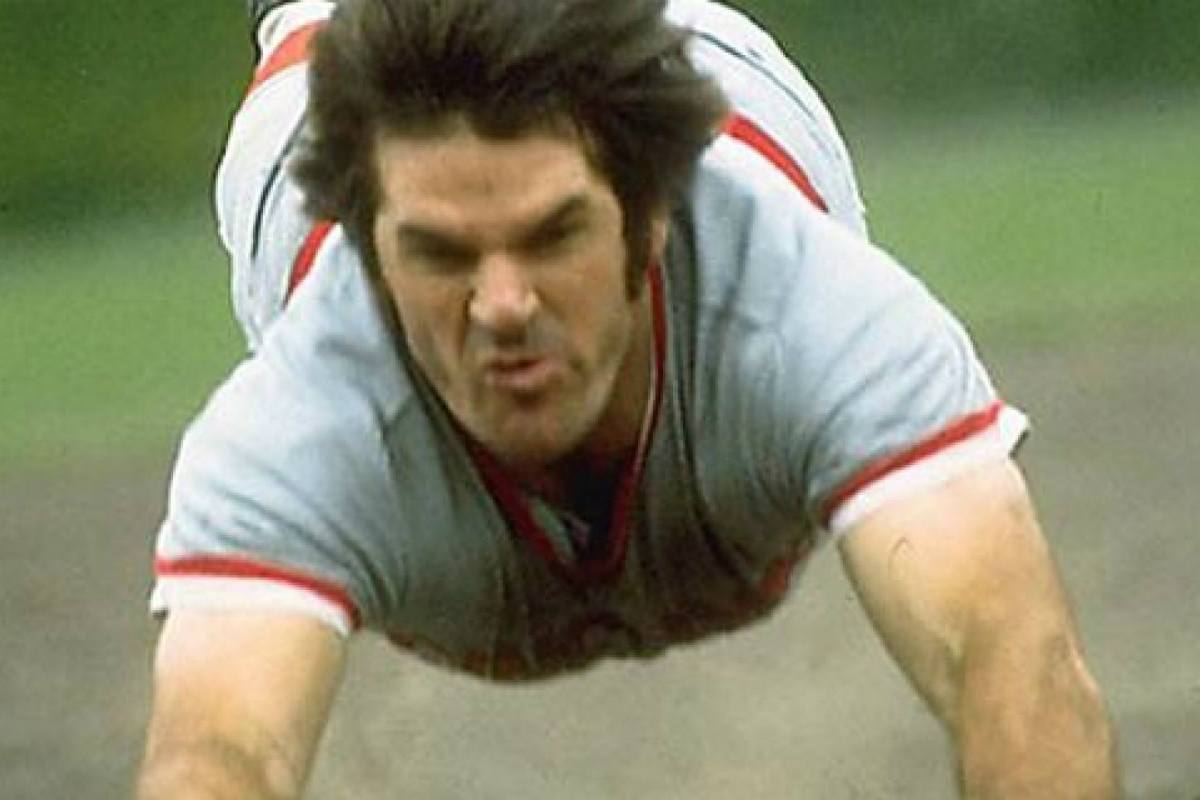 Rose accepted an indefinite ban from professional baseball in 1989 after an MLB investigation concluded he illegally placed bets with underground bookies while he was managing the Cincinnati Reds. For 15 years, he denied the allegations. But in 2004, he finally admitted in his book, My Prison Without Bars, that he had indeed wagered on games, including some he participated in.
With the recent cheating scandal involving the 2017 World Series champion Astros stealing opposing pitchers' signs, Rose is seeking reinstatement.
The time has come to recognize that Mr. Rose's penalty has become grossly disproportionate relative to Major League Baseball's treatment of severe wrongdoing by ownership, management, and players," attorneys representing Rose argue.
They continue, "There cannot be one set of rules for Mr. Rose and another for everyone else. No objective standard or categorization of the rules violations committed by Mr. Rose can distinguish his violations from those that have incurred substantially less severe penalties from Major League Baseball."
Odds Still Long
Rose was one of the best players to ever step foot on the diamond. He holds MLB records for hits (4,256), games played (3,562), at-bats (14,053), and singles (3,215).
But because of his gambling, Rose's name has never appeared on a MLB Hall of Fame ballot. This week marks the second time he's petitioned the league for reinstatement.
Prior to the Houston scandal, his odds of becoming eligible for the HOF were a distant +1200. That's implied odds of 7.69 percent. No books are currently taking action on Rose's reinstatement.
MLB suspended Houston Manager AJ Hinch and GM Jeff Luhnow for a year from pro baseball for their involvement in the cheating scandal. They were subsequently fired by the franchise. The team was fined a maximum $5 million, and lost future draft picks.
The Red Sox remain under investigation, as former Houston bench coach Alex Cora went on to win the 2018 World Series managing Boston. Rose maintains he never bet against his Reds, and therefore had no impact on any game's outcome.
Mr. Rose has long maintained that he never bet against his team," the petition declares. "His actions were wrong … but no evidence has ever been presented that his off-the-field gambling impacted the outcome of a game or season."
"In contrast, the 2017 and 2018 World series champions have both explicitly been linked to electronic sign-stealing schemes. Players on opposing teams and observers have expressed that there is clear evidence the cheating conducted in violation of baseball's rules by the Astros and Red Sox led to changes in the outcomes of games, perhaps determining the outcomes of two consecutive World Series," the petition concludes.
Atlantic City Connection
Baseball greats Mickey Mantle and Willie Mays were both placed on the league's ineligible list in the 1980s by then-Commission Bowie Kuhn. The two were banned for accepting jobs as greeters at Atlantic City casinos.
At the time, any affiliation with gambling was grounds for inclusion on the "permanently ineligible" list. Kuhn's successor, Peter Ueberroth, reinstated them, and they both now sit in the Hall of Fame.