Judge Rules Pequots Can Revive Lawsuit Against Former Interior Sec. Zinke, Alleging Filibustering on East Windsor Casino
Posted on: February 16, 2019, 08:12h.
Last updated on: February 17, 2019, 04:50h.
A federal judge in Washington D.C. ruled Friday that the Mashantucket Pequot tribe of Connecticut can renew a lawsuit against former Interior Secretary Ryan Zinke, Politico reports.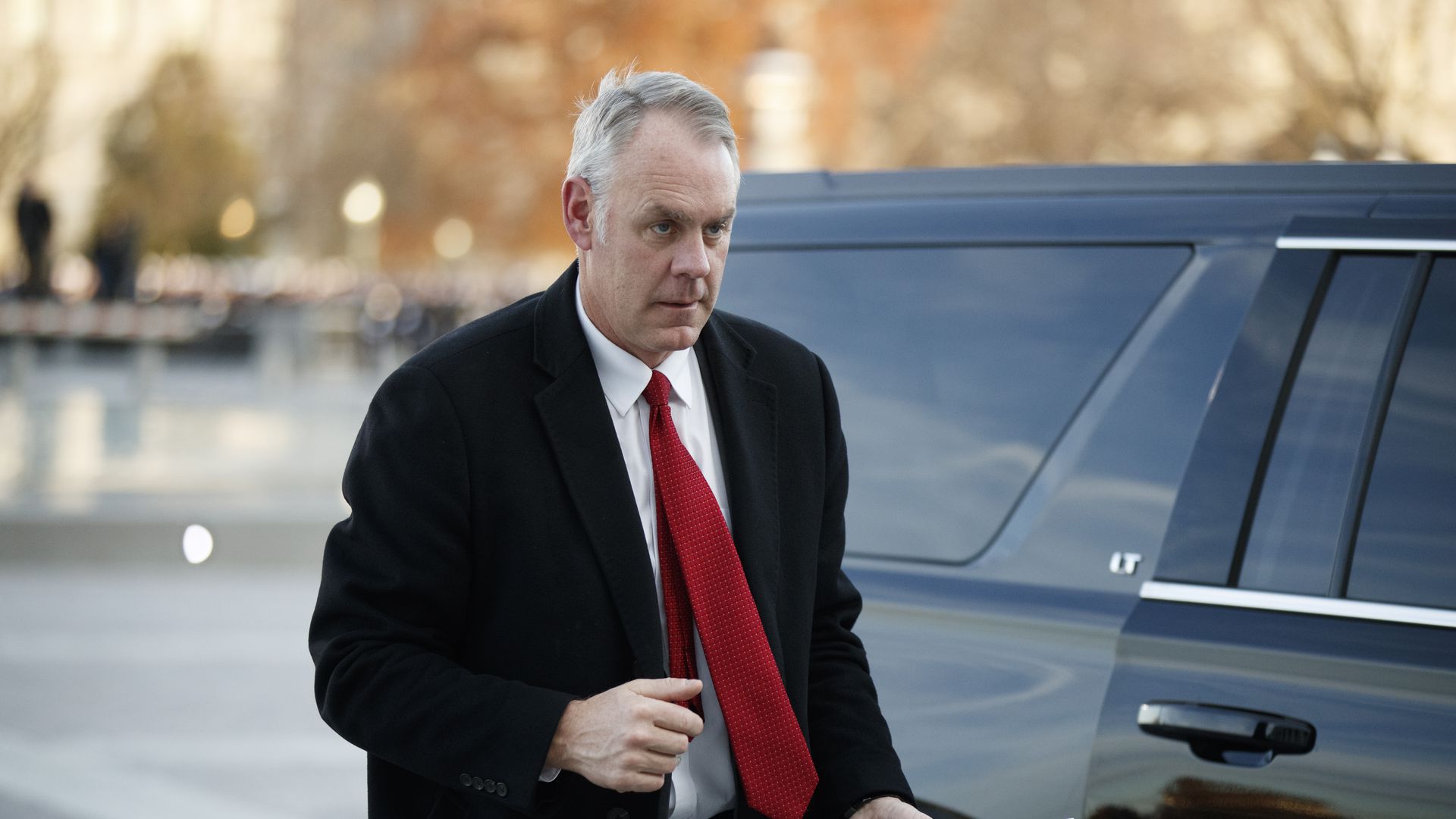 The suit, which was initially dismissed last year, accuses the Department of the Interior of illegally blocking approval of a Connecticut casino, allegedly bowing to political pressure from MGM Resorts.
Judge Rudolph Contreras of the U.S. District Court for D.C. ordered the tribe to refile an amended lawsuit by February 22. The decision means the DOI will have to produce an administrative record explaining its decision on the casino — or lack thereof — which the Pequots claim amounted to filibustering.
Bureaucratic Blockade
The Pequots and the Mohegan Tribe are Connecticut's only two federally recognized tribes. In 2016, the state legislature passed a law permitting them to build a so-called "satellite casino" off reservation, in East Windsor, close to the border with Massachusetts.
The main purpose of the casino was to deflect competition from the MGM Springfield, which was then under construction across the border in Massachusetts.
While Connecticut approved the casino, it said it wanted the DOI to approve amendments to the tribes' compacts to safeguard revenue-share payments.
The tribes' request for approval was sent to the DOI's Bureau of Indian Affairs in July 2017. They were optimistic — a BIA official, James Cason, had assured the tribes in writing months earlier that approval of amendments to the compact was all but certain.
By law, the DOI is required to issue a verdict on compacts within 45 days and can only refuse on the grounds that a proposal violates the Indian Gaming Regulatory Act (IGRA).
But on October 2017, the tribes received a letter stating the DOI had "insufficient information" to make a decision. According to emails seen by Politico, just 48 hours earlier drafts of letters granting the tribes approval were circulating at the BIA.
Finally, ten months later, the Mohegan tribe received approval, but the Pequot did not. The DOI ruled that since the Pequot's compact had not been negotiated with the state but had been put in place by a federal lawsuit using "secretarial procedures," the department was not required to do anything.
Misconduct Probe
The Pequots' lawsuit alleges Zinke "ultimately buckled under undue political pressure" from Nevada Republican Congressmen Sen. Dean Heller and Rep. Mark Amodei. According to Politico, Heller and Amodei, both Nevada Republicans, met Zinke on numerous occasions in 2017.
Zinke was invited to resign by US President Donald Trump at the beginning of the year and is facing numerous investigations by various federal bodies into alleged improper conduct — reportedly including whether he lied to the DOI's own investigators about the tribes' application, a potential felony.
"The administrative record or other evidence may ultimately demonstrate that the alleged political pressure did not occur or affect the Secretary's decision," Contreras wrote on Friday. "But at this stage, Plaintiffs have plausibly alleged that significant political pressure was brought to bear on the issue and the Secretary may have improperly succumbed to such pressure."
Similar Guides On This Topic