Pequot Woodlands Casino Opens at Foxwoods Resort
Posted on: August 29, 2023, 01:06h.
Last updated on: August 29, 2023, 04:16h.
Foxwoods Resort opened its new 50,000-square-foot Pequot Woodlands Casino this week as the latest addition to the increasingly expanding Connecticut gaming property.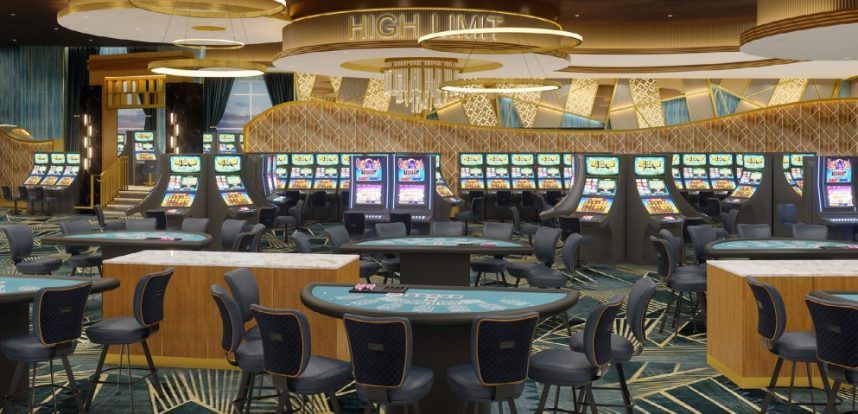 Located in the center of the tribal complex at the Grand Pequot Concourse, it has over 430 slot machines, a 40-seat bar, and 24 table games. Games include blackjack, roulette, and craps.
It features a Pequot-themed design inside. Wood and tree-like designs are seen throughout and windows look out over rural woodlands. There's also a separate high-limit slot room measuring about 12,000 square feet, with some 130 machines.
"All of the products … [are] brand new," Foxwoods Resort Casino CEO and President Jason Guyot told Casino.org. "So, newest games, newest products, best in newest technology, and that's not just in the high-limit area, that's also throughout the entire casino."
Immersive, Interactive Machines
Guyout described the machines as "top of the line, state of the art." One of the machines is 14 feet high., and Pequot Woodlands has 15 of these models.
The machines are interactive and very immersive, according to Guyot.
We want to make sure we have diversity in offerings, and we have very strong relationships with most of the providers, whether that's IGT, Aristocrat," he added. "We now have some Novomatic games that are going to be on the floor."
Players can bet anywhere from a penny to a dollar or more with multiple lines. Some machines have 145-inch vertical LED displays.
"We're excited to roll this out to the guests and they're going to be drawn right in," Guyot predicted. "We have some of the product in other areas of the resort, but these are all brand new games that have just been installed, and so we know our guests are really going to love that."
The key to pleasing guests is having enough access and diversity, he added.
"Every guest is a little different. Some guests like variety, they'll jump from game to game. Some guests want to go right to their game and just play that game during their gaming session," Guyot said. "I think it's a little bit different for everyone. But I think what everybody's really looking for is availability of a game and good variety."
Hell's Kitchen Open
Multiple new restaurants are adjacent to Pequot Woodlands Casino, including the recently opened Gordon Ramsay Hell's Kitchen.
The restaurant even has an exclusive private dining room.
The upscale eatery is catching the attention of many casino visitors. Last Wednesday, many guests to the gaming property stopped by while the restaurant was closed before opening for dinner. They just looked at the electronic menu posted near the entrance. Beef Wellington is among its main courses getting a lot of chatter.
Visitors even took photos of themselves standing outside of the entrance.
Also, prominent billboards announcing Hell's Kitchen's arrival in Connecticut were set up this week on Connecticut's I-95 highway.
Wahlburgers, a burger restaurant and bar chain operated by actor Mark Wahlberg and his family, as well as the Drip bar, are adjacent to the new casino. A new Golden Dragon Asian restaurant opened close by recently, too.
Construction was still ongoing late last week in preparation for this week's public opening.
"It looks phenomenal," Guyot said of the new expansion. "I'm really proud of what we were able to accomplish there."
Most Read