Ilani Casino Resort Tribe Considering Dropping Mohegan as Gaming Operator
Posted on: April 3, 2023, 10:09h.
Last updated on: April 3, 2023, 03:36h.
The Cowlitz Indian Tribe in Washington state, which owns the ilani Casino Resort in Ridgefield, shocked its more than 3,600 members last week by announcing that tribal officials are mulling a decision to separate from its longtime gaming partner.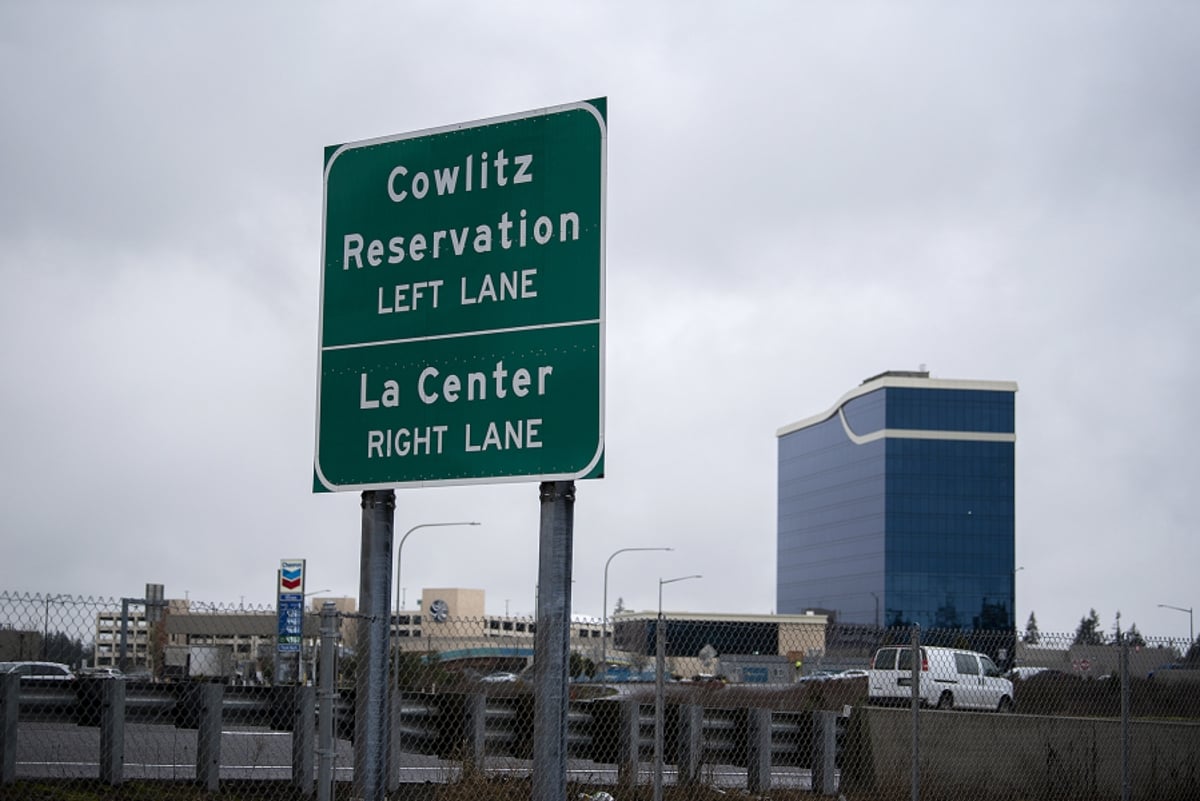 Four years after receiving federal recognition in 2000, the Cowlitz Indian Tribe struck a management partnership with Mohegan Gaming & Entertainment, today simply known as Mohegan. The company is a gaming and hospitality management firm owned by the Mohegan Tribe in Connecticut.
Along with ilani and its namesake Mohegan Sun casino resort in Connecticut, Mohegan owns and/or operates Mohegan Pennsylvania in Wilkes-Barre, Resorts Casino Hotel in Atlantic City, Casino Niagara and Fallsview Casino Resort in Niagara Falls, Ontario, and the Mohegan Casino at Virgin Hotels Las Vegas.
Mohegan has operated ilani Casino Resort since the Cowlitz Tribe opened the $510 million tribal resort in 2017. The Cowlitz's partnership with Mohegan expires in June 2024, and tribal officials are considering whether the tribe now has the management expertise to handle the property's operations independently.
"The Cowlitz Tribal Council and Cowlitz Tribal Gaming Commission spent the past weekend in a joint executive work session to discuss gaming management agreements. A public vote on the gaming management agreement will take place at an upcoming Tribal Council meeting," a brief statement posted on the Cowlitz Indian Tribe's website informed members.
"No decision on gaming management has been made by Tribal Council at this time," the release concluded.
Monumental Decision
The ilani Casino Resort has become one of the most successful casinos in the US northwest primarily because of its close proximity to Portland. The more than 110,000-square-foot casino floor has nearly 3,000 slot machines, 75 table games, and a sportsbook.
Since the casino is owned by a sovereign nation that's not required to disclose its business data, precise gaming revenue information for ilani isn't publicly available. But because the Cowlitz's Class III gaming compact with the state of Washington requires the tribe to share 2% of its net table game win with the state for an annual community contribution to be allocated to communities immediately surrounding the tribe's 152-acre complex, rough estimates are available.
The revenue projections are also made with information supplied through Mohegan reporting its management and operating fees collected from ilani to the US Securities and Exchange Commission. Under Mohegan's management agreement, the company receives 24% of ilani's net revenues.
Based on the community share and Mohegan's reporting, ilani is presumed to be generating annual gross gaming revenue of roughly $300 million annually. Mohegan told securities regulators that its ilani share in 2021 was approximately $70 million.
Tribal Opposition
The Cowlitz Indian Tribe has been the subject of a federal probe for more than six months. The US Justice Department is investigating whether the tribe violated antitrust laws in its ongoing efforts to keep competing tribal casinos away from ilani.
The controversy has raised eyebrows among some tribal members and questioned whether the tribe is adequately organized to spearhead the management of a major tribal casino resort. Ilani's latest expansion phase, a 14-story, 300-room hotel, is scheduled to open next month on May 8.
I don't feel like my tribe in any way, shape, or form is ready to manage that casino," former Cowlitz Tribal Council member Tom Childs told Oregon Live. "Our leadership is really weak. There's too much dysfunction."
Numerous tribal groups nationwide own casinos, but many contract with more experienced third-party tribal or commercial gaming management firms to handle their operations. Along with Mohegan, the Cherokee Nation's Cherokee Nation Entertainment and Seminole Tribe's Hard Rock International are two popular go-to tribal-owned casino management entities.