Foxwoods Casino CEO Jason Guyot Leads Tribal Gaming Property in Competitive Market
Posted on: August 29, 2023, 01:14h.
Last updated on: August 29, 2023, 04:15h.
Foxwoods Resort Casino CEO and President Jason Guyot continues to be at the helm of the Connecticut gaming property as it offers new and increasingly diverse attractions.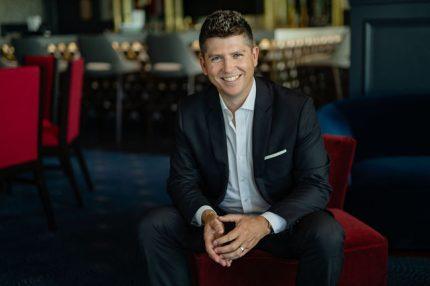 With him in charge since 2021, many amenities are opening, or are being planned, at the more than 9-million square-foot complex.
On Tuesday, the casino opened its doors to the public for the anticipated Pequot Woodlands Casino.
"We took a 50,000 square-foot ballroom and transitioned it into a massive, brand-new casino with a 40-seat bar, a new high-limit slot area, 24 table games, over 430 slot machines, and it's right in the center of the property, creating this dynamic hub of activity," Guyot told Casino.org in a recent interview.
Multiple restaurants including Gordon Ramsay Hell's Kitchen are adjacent.
Casino Career
Guyot is no stranger to the casino. He's a member of the Mashantucket Pequot tribe, which has operated the casino since its founding in 1992.
He has worked as a casino executive over many years and led the property as it emerged from the pandemic.
While Guyot was Foxwoods' senior vice president of resort operations, a master plan was developed in 2020.
That master plan … is a five-year outlook on where we wanted to go as an organization, what the competitive landscape looked like, what other challenges … we were going to face as we moved into the future," he explained.
So far, it has led to the casino expansion, a high-stakes bingo hall, an expo center, and new restaurants.
Looking ahead, Great Wolf Lodge also is under construction at the property. When complete, it will be a $350 million-plus, 90,000-square-foot indoor waterpark featuring family entertainment and housing more than 550 hotel rooms.
Increasingly diverse attractions will likely lead to longer stays by guests, too. The current average length of stay is about one to two days, Guyot said.
"We believe that'll continue to grow as we have more amenities and more options."
Existing amenities also continue to attract visitors, such as the 36-hole golf course, the Tanger Outlet Mall, two large theaters, two spas, and indoor karting.
The new attractions allow Foxwoods to remain competitive as other gaming properties have either opened in the Northeast or are planned. But they only typically offer slots and table games, and maybe entertainment.
"We have the ability … [to] offer a fully integrated resort destination with gaming… Our experience … is far beyond anybody else's experience that they can get within this Northeast region," Guyot said.
New York Competition
Foxwoods officials also are watching as casinos are proposed in nearby New York City.
If it [a new downstate casino] is in Manhattan, it'll be more of a tourist option, he said. If it's in one of the other boroughs, it would probably have more impact on casinos in Connecticut, or even Massachusetts and Philadelphia, he added.
But they won't have 1,200 acres of land surrounding it like we do, 36 holes of golf, and all of the … options that we have right here at Foxwoods. So that'll continue to be an edge and an opportunity for us."
Nationally, many casinos are opting to offer integrated resorts, similar to Foxwoods, to remain competitive, Guyot said.
National Changes
The gaming industry continues to evolve with the onset of sports betting and online gaming, Guyot said. Traditionally, he added, location and convenience differentiated casinos.
If you are closer to a large group of guests, then you're going to get more traffic. And I think what breaks the wall down from that is the onset of iGaming, where location is irrelevant. It's product based, it's technology, it's marketing, and so I think that's going to be a much more unique competitive set as we move forward," Guyot said.
Looking ahead, Guyot predicts there could be consolidation of some retail casinos as iGaming continues to expand.
Foxwoods is Trailblazer
As the changes unfold, Foxwoods will be a continuing model for other gaming properties, Guyot added.
"I really feel like we've been a trailblazer at Foxwoods since we opened in 1992, from an industry perspective, and specifically in the Native American gaming sector," he added.
"It was Atlantic City, Las Vegas, and Foxwoods."