Pennsylvania Lawmakers Looking to Regulate Daily Fantasy Sports
Posted on: November 24, 2015, 04:03h.
Last updated on: November 24, 2015, 04:12h.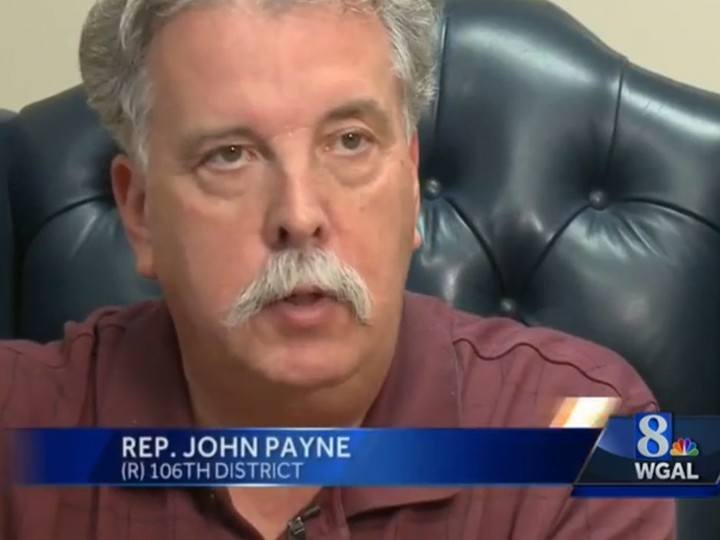 The Pennsylvania House Gaming Oversight Committee has already voted in favor of moving an online poker bill to its chamber's floor for continued discussion, and now the panel of lawmakers is trying to find a sufficient measure to regulate and permit daily fantasy sports (DFS).
Next Tuesday, the committee will convene for a public hearing on fantasy sports at the Hollywood Casino at Penn National Race Course, the state's first of now 13 land-based gambling venues.
State Rep. George Dunbar's (R-District 56) HB 1197 will be one item of consideration. In his legislation, DFS operators such as DraftKings and FanDuel would be required to partner with state-licensed casinos to operate online sports contests.
First introduced last May, Dunbar's legislation has taken a back seat to State Rep. John Payne's (R-District 106) Internet poker bill, which has now been forwarded for deliberation by all of Pennsylvania's 203 House Representatives.
That has cleared the way to now tackle HB 1197. Dunbar's proposition certainly needs prompt attention, as DFS continues to clog headlines in the media and gain traction among sports enthusiasts.
Regulate, Not Restrict
Pennsylvania lawmakers seem uninterested in taking the course of New York Attorney General Eric Schneiderman in simply outlawing the emerging market and declaring the games illegal. Instead, officials in the Keystone State appear to support implementing the appropriate safeguards for consumer protection.
"I don't know that we want to shut it down. It's a big business. A lot of people are playing," State Rep. Kurt Masser (R-District 107) said.
Perhaps most surprising is the fact politicians in Harrisburg say they aren't trying to regulate DFS for potential financial gain, but to simply protect residents.
Pennsylvania is estimated to account for three percent of the national DFS market. With daily fantasy operators expected to collect $3.7 billion in contest entry fees in 2015, that equates to just $110 million being wagered in the state, revenues that won't even cause a ripple in the $30 billion budget.
DFS licenses would cost $50,000, with monthly gross revenues taxed at five percent.
"I wouldn't count on it to balance the budget," State Rep. Nick Kotik stated (D-District 45), one of eight co-sponsors of HB 1197.
DFS Not Addicting
Council on Compulsive Gambling Executive Director Jim Pappas, (no relation to Poker Players Alliance Executive Director John Pappas), says fantasy sports hasn't led to increased statistics for problem gamblers in Pennsylvania.
Pappas says his office gets "spikes around events like the Super Bowl and March Madness" with callers reporting they have an addiction to betting, but "the numbers aren't there yet" to say whether fantasy sports will translate to more compulsive gaming habits.
To make sure that DFS remains an entertainment-first hobby, lawmakers in Massachusetts have proposed limiting deposits to $1,000 per month. The Bay State has also suggested restricting advanced players to certain contests while offering beginner games for first-time users.
Pennsylvania's House Gaming members will listen to feedback from expert witnesses on those controls next week before deciding its next steps.