Daily Fantasy Sports Sites Sued for Fraud Over "Insider Trading" Scandal
Posted on: October 13, 2015, 07:00h.
Last updated on: October 13, 2015, 04:15h.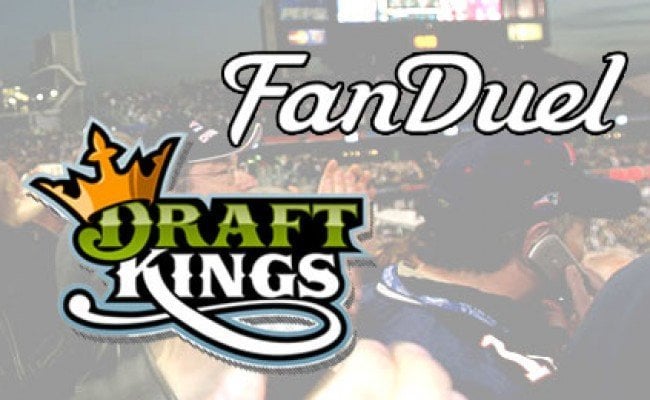 Daily fantasy sports sites DraftKings and FanDuel have a legal duel going now with a former fan. Kentuckian Adam Johnson filed a class action lawsuit against both sites late last week, accusing them of fraud, negligence, false advertising, and violating consumer protection laws.
The plaintiff is seeking damages and a jury trial.
The lawsuit follows revelations that both companies have in the past permitted their employees to play on each other's sites, while being party to data that would give them an edge over the general public. This practice has since been banned.
This came to light two weeks ago when a mid-level data-manager at DraftKings accidentally released player data before the start of the third week of NFL games. This was information that the average player has access to only after the weekly line-ups are locked in. In the same week the employee, Ethan Haskell, won $350,000 playing at FanDuel.
Employee Edge
"In addition to years of data on optimal strategies, which gives Defendants' employees a huge advantage over even the most 'skilled' [DFS] players, Defendants' employees also have real-time access to data on current lineups of every player in every contest, and the overall ownership percentages of every player," claims the suit.
In addition to both companies now banning employees from engaging in daily fantasy sports, New York Attorney General Eric Schneiderman has launched an inquiry into the workings of the two businesses to ascertain the extent of the problem.
"Fraud is fraud," said Schneiderman. "And consumers of any product, whether you want to buy a car, participate in fantasy football, our laws are very strong in New York and other states that you can't commit fraud."
DraftKings Employees "Won $6 Million" on FanDuel
The suit alleges that DraftKings employees may have won as much as $6 million playing at FanDuel. The plaintiff states that he deposited at least "at least $100" on DraftKings, something he says he would not have done if he knew about the participation of DFS employees in the games.
Players "were fraudulently induced into placing money onto DraftKings because it was supposed to be a fair game of skill without the potential for insiders to use non-public information to compete against them," states the suit.
Fantasy sports were exempted from the Unlawful Internet Gaming Enforcement Act of 2006 (UIGEA) because it was deemed not to be gambling per se. But DFS today is hugely different from the season-long games of 2006. The insider trading scandal has prompted calls for regulation of the industry and more transparency from the sites themselves about the way they work and the kind of data to which their employees can gain access.
Competitor StarsDraft, the PokerStars DFS site, has strongly supported the call for regulation following the scandal.