Paul Phua Wins Hand with Judge's Latest Ruling in Sports Betting Case
Posted on: May 28, 2015, 03:53h.
Last updated on: May 28, 2015, 04:02h.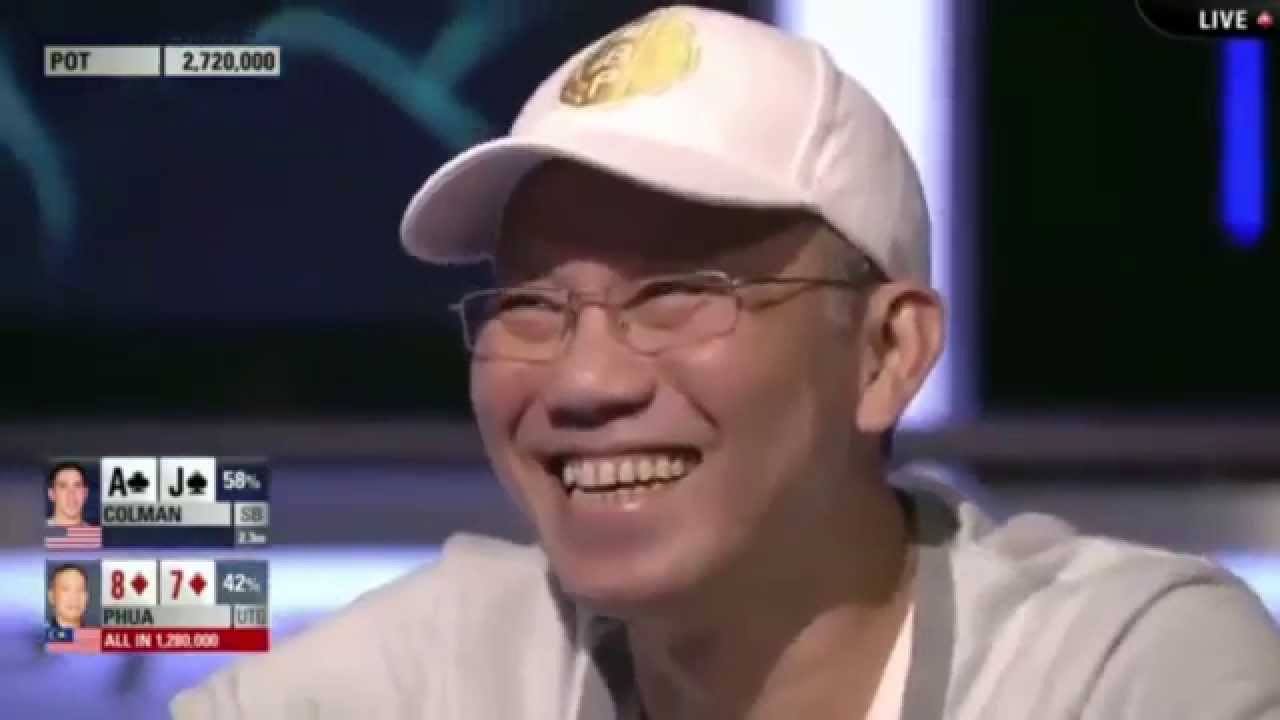 Paul Phua, the poker player and wealthy Malaysian businessman accused of masterminding a multimillion dollar World Cup sports betting ring from within the grounds of Caesars Palace, may walk free on Friday.
After a federal judge dismissed all the remaining evidence against him, prosecutors in the case now have till noon tomorrow to decide whether to press ahead with the case with virtually no admissible evidence, or simply drop all charges.
The bulk of evidence against Phua, which was gathered by the FBI during a controversial sting operation, was tossed by US District Judge Andrew Gordon last month when he ruled that the operation had violated Phua's Fourth Amendment rights.
Illegal Raid
The FBI instructed staff at Caesars Palace in Las Vegas last July to shut off the wireless access to three luxury villas while they posed as repair technicians in order to gain access and collect evidence.
One of the villas, not Phua's, was described by agents as a "high tech wire room," where World Cup bets from around the globe were allegedly being processed via a network of computers. Six members of the group were subsequently arrested, including Phua's son Darren, and they have all since pleaded guilty and received fines and probation.
The judge ruled that the ruse had been illegal and furthermore that the FBI had duped a magistrate judge into granting a search warrant by not disclosing the full details of its plans.
"Permitting the government to create the need for the occupant to invite a third party into his or her home would effectively allow the government to conduct warrantless searches of the vast majority of residences and hotel rooms in America," Gordon wrote in his April decision, as he dismissed evidence obtained from Phua's own villa.
"No More Evidence"
Undeterred, the prosecution pressed ahead, confident that the remaining evidence was "more than sufficient to sustain" a conviction, and added a conspiracy indictment to the existing felony counts in order to have a better chance of a successful prosecution.
The added charge meant that prosecutors would now simply have to prove that Phua was conspiring with the rest of the group arrested last summer. However, now that the evidence from all three villas has been tossed, they may struggle.
Phua's lawyer David Chesnoff, whose team demanded that remaining evidence be tossed under the legal doctrine of "fruit of a poisoned tree," said: "This squarely sends the message that illegal searches will not be tolerated in the district of Nevada.

"There's no more evidence from anywhere," he added.
The prosecution has also contended that Phua, a former Macau junket operator, has links to the notorious 14K Triads, an allegation Phua denies.
As a poker player, he has amassed over $2.8 million in winnings playing high roller events.