Paul Phua Sings "Who's Sorry Now?" to FBI as Judge Says Agency Violated Poker Pro's Rights
Posted on: April 20, 2015, 02:25h.
Last updated on: April 20, 2015, 02:53h.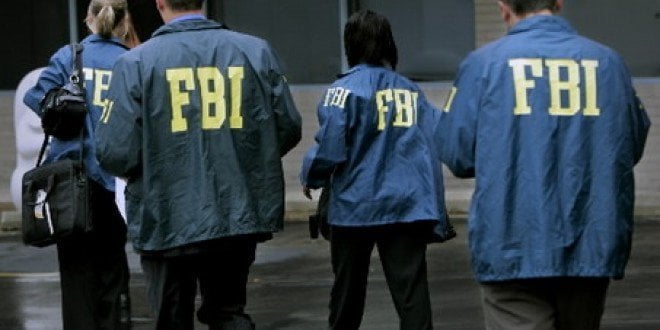 Poker pro Paul Phua scored a courtroom victory on Friday, when a judge ruled that FBI agents went too far in their efforts to collect evidence against him in his alleged illegal sports betting operation at Caesar's Palace villa last summer in Las Vegas.
The FBI first gained entrance to Phua's villa, where he was alleged to be one of several individuals operating an illegal sports betting ring during the 2014 World Cup, by shutting off his Internet service and then posing as hotel technicians who had been sent to repair the problem.
That happened last July, and evidence collected during the ruse was used to later justify a raid that shut down the operation and led to the arrest of eight individuals in connection with the betting ring. But according to US District Judge Andrew Gordon, the FBI's manipulation of the situation violated Phua's constitutional right against unreasonable searches.
Allowing Tactics Would Permit Warrantless Searches, Judge Says
"Permitting the government to create the need for the occupant to invite a third party into his or her home would effectively allow the government to conduct warrantless searches of the vast majority of residences and hotel rooms in America," Gordon said in his decision.
"The government need only disrupt the phone, cable, Internet, or some other 'non-essential' service, and reasonable people will opt to invite a third party onto their property to repair it, unwittingly allowing government agents into the most private spaces to view and record whatever and whomever they say."
While it's unclear what affect this decision will have on the case against Phua, but it would be hard to imagine that this won't help the businessman and poker player. In earlier arguments about the admissibility of evidence, prosecutors said that they would have a very difficult time making their case if they were not allowed to introduce evidence from the search or the subsequent raid during the trial.
This decision follows an initial recommendation made by US Magistrate Judge Peggy Leen, who found issues with several aspects of the FBI investigation. Back in February, Leen came to the conclusion that the sworn affidavit used to receive the search warrant for the July raid was "fatally flawed," due to "false and misleading statements" and other errors.
In a separate decision, however, Leen found that FBI agents were within their rights to turn off the Internet service to the room and trick the Phuas into inviting agents in under the guise of being repair technicians.
Judge Upholds Ruling Against Search Warrant Affidavit
Not surprisingly, both prosecution and defense lawyers found issues with these recommendations, meaning arguments have continued in front of Judge Gordon, who is presiding over the case.
However, while Gordon changed Leen's ruling in regards to the legality of the initial search, he upheld her decision to toss out evidence because of the faulty search warrant, dealing yet another blow to the prosecution's case.
Initially, there were eight defendants in the case. One of those defendants had his case dismissed, while six others, including Phua's son Darren, have pleaded guilty to lesser charges and received probation as a result.
That leaves Paul Phua as the only defendant still actively fighting his case. From early on in this saga, the senior Phua has received aid from professional poker players such as Phil Ivey and Andrew Robl, who put up the $2.5 million in bond money for him and his son. Tom Dwan, who was with the Phuas at the time of their arrests, has also been of assistance in their legal wranglings.
Phua is expected to stand trial beginning on June 1.