Palazzo Security Guard Stabbed on Casino Floor Highlights Risks on Las Vegas Strip
Posted on: August 10, 2017, 02:00h.
Last updated on: August 10, 2017, 02:16h.
A security guard at the Las Vegas Sands Palazzo resort investigating a transient man on the casino floor was stabbed in the chest early Wednesday morning. The employee, who was taken to the hospital and is in critical but stable condition, was not named, and officials at the Las Vegas Strip property had no comment.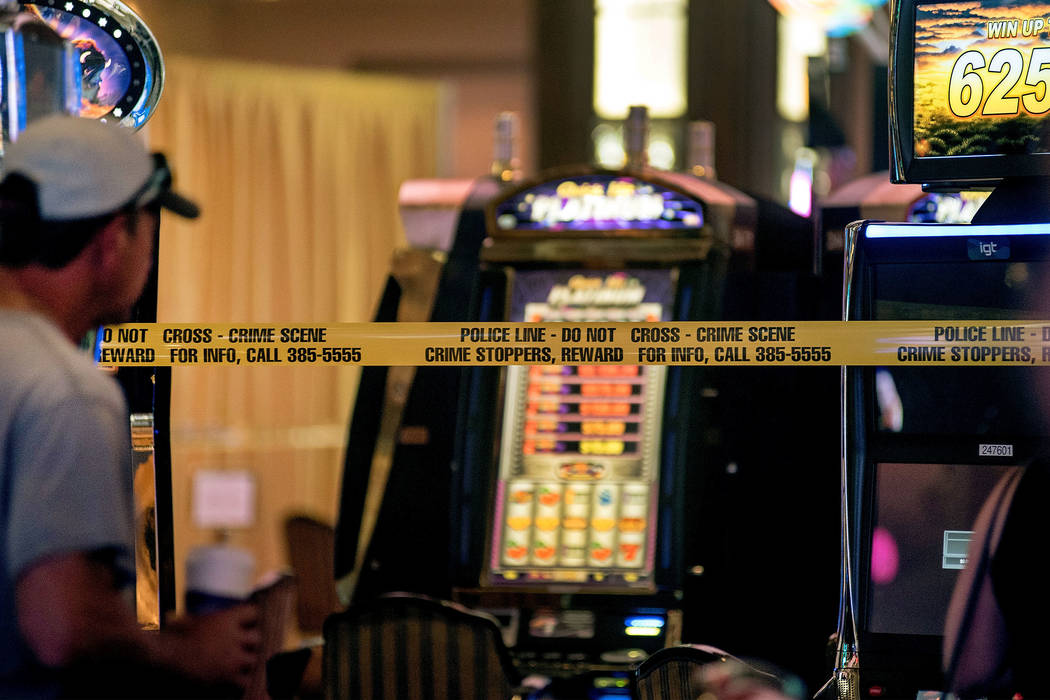 According to police reports, Joseph Espinoza, who is known to frequent the area, was on the gaming floor and acting erratically just before 7 a.m. yesterday. The guard approached him and was allegedly stabbed once by Espinoza. Surveillance cameras tracked him as he ran across Las Vegas Boulevard to Treasure Island, where he was arrested shortly afterwards.
Metro Police spokesman Larry Hadfield said the suspect was taken into custody without incident. He did not say whether a weapon was recovered. Espinoza was booked into Clark County Detention Center on attempted murder and battery with a deadly weapon charges. His bail was set at $10,000.
"We had no long search, it was a matter of just tracking that suspect, waiting for officers to get into that area," Hadfield said.
Making Casinos Safer
One of Clark County Sheriff Joe Lombardo's pledges has been to increase the number of officers patrolling the famous stretch of casinos, stores, and nightlife establishments.
Hadfield also emphasized that law enforcement works with hotel security to keep the area safe for tourists.
"The hotels provide a huge amount of security, and we work with them very closely when it comes to this," he said at a press briefing after the arrest. "Every day we go out there, every day the hotels provide a second set of eyes for us."
Leslie Pusatere from Pittsburgh was visiting with her husband and told a Las Vegas television news crew that she felt safe.
"We saw … last night a couple of times where officers were out and doing their jobs, so it does make you feel better," she said.
Isolated Incidents
So far this year, there have been less than 10 reported incidents of violence on the Strip, with most involving robberies. A few were classified as assaults.
Police say that violent crime is up 13 percent from last year, but has been trending down since a peak in March. Authorities have confiscated 114 guns, up 10 percent from the same time in 2016. To put that in perspective, the Las Vegas Strip brings in an estimated 43 million people annually.
In July, Jonathan Ozuna was arrested for shooting two security guards at the Miracle Mile Shops, which are connected to Planet Hollywood. The guards were taken to the hospital with non-life threatening injuries.
Another episode involving a firearm occurred Monday, when two groups of people got into an argument, also outside of Planet Hollywood. As one set of people walked away, towards the Bellagio, another man fired a shot at them. No one was hurt and he was arrested near the casino's famed fountains.
Las Vegas Metro Officer Captain John Pelletier is in charge of the Convention Center Area Command, which oversees the Strip and he told Las Vegas NBC affiliate KSNV that his department's goal is simple.
"We're going to do our damnedest to make sure that those crime numbers go in the right direction and we make this community as safe as it can be, period," he said.
Similar Guides On This Topic