Gunshot Fired at Planet Hollywood, While Las Vegas Orders Bollards to Better Protect Strip
Posted on: June 7, 2017, 12:00h.
Last updated on: June 7, 2017, 01:29h.
The scene was chaotic at Planet Hollywood in Las Vegas early Tuesday morning. An underage male fired a gun inside the Strip resort as Metro Police were trying to take him and another teenager into custody. No one was injured, but it was a sobering reminder, following last week's Resorts World Manila tragedy in the Philippines, that anything can and does happen, anywhere, these days.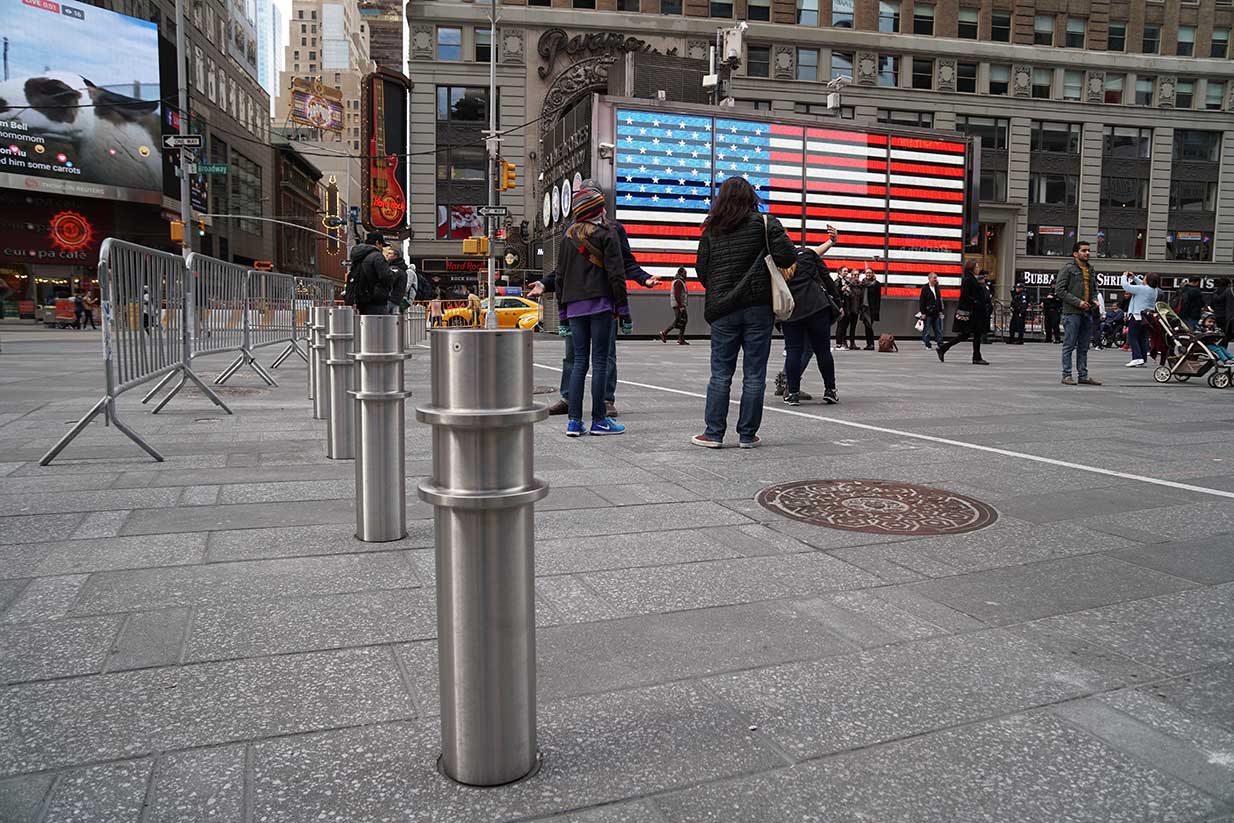 Recent incidents around the world have more people on edge about the possibility of catastrophic violence, and casino executives across the globe are thinking about the best way to offer their players maximum protection.
At Planet Hollywood on Tuesday, the teenage suspect tried to flee when officers approached him and a friend about violating curfew. A scuffle ensued, and that led to the teen's gun going off as he and officers wrestled for his weapon.
The 17-year-old minor has been charged with a felony and now awaits a trial date in juvenile court. The other suspect, age 19, was arrested on an outstanding fugitive warrant, according to the Las Vegas Review-Journal. He was also carrying a concealed handgun.
Bollards as Barriers
These incidents and other ongoing concerns about protecting city streets from potential violence and terrorism have locales across the globe contemplating how they can keep calm and carry on.
With ISIS reportedly directing its operatives to carry out lone wolf attacks using vans and other vehicles, the Clark County Commission announced plans this week to spend nearly $5 million to install 700 bollards along Las Vegas Boulevard. The heavy steel barrier posts will prevent most cars or trucks from running onto sidewalks in high-traffic areas outside major Strip casinos.
The bollards will be strong enough to stop a flatbed truck traveling 55 MPH, authorities say. 
In December, a 24-year-old woman in Las Vegas plowed into pedestrians on Las Vegas Boulevard, killing one. Though police are saying it was clearly intentional and charging her with murder, others contend the woman may have been having a medical incident causing her to accelerate into a crowded sidewalk.
Last month, a man tried to mow down pedestrians in Times Square in New York, one of the busiest pedestrian areas in the world. One person died before the suspect's car was upended by a bollard. The attack could have been much worse, but "The Crossroads of the World" was remapped in 2009, with the implementation of Pedestrian Plaza and Broadway closed to vehicular traffic.
Security Matters
Whatever the two teens were up to at Planet Hollywood, security protocols worked, no one was hurt, and by all accounts, things could've ended up much worse.
Last Friday, a man reportedly with a serious gambling addiction entered Resorts World Manila in the Philippines, set the casino gaming tables on fire, shot at empty banks of slot machines, and ended up in a shootout with security personnel trying to stop him. He would eventually take his own life, but not before leaving 36 guests and employees dying from smoke inhalation as the fires and toxic fumes spread.
Casino authorities this week in China responded to that disaster by calling for all Macau resorts to submit security audits so they could begin to prepare for both preventing and responding to such an attack.
Similar Guides On This Topic