Crown Resorts Refutes Allegations of Slot Machine Tampering, but Still Gives Up on Japan
Posted on: October 23, 2017, 10:00h.
Last updated on: October 23, 2017, 03:30h.
Crown Resorts is responding publicly to claims brought to Parliament by federal lawmaker Andrew Wilkie that the company tampered with slot machines to make terminals continually generate bets, and force gamblers into specific betting patterns by disabling buttons to alter wagering options.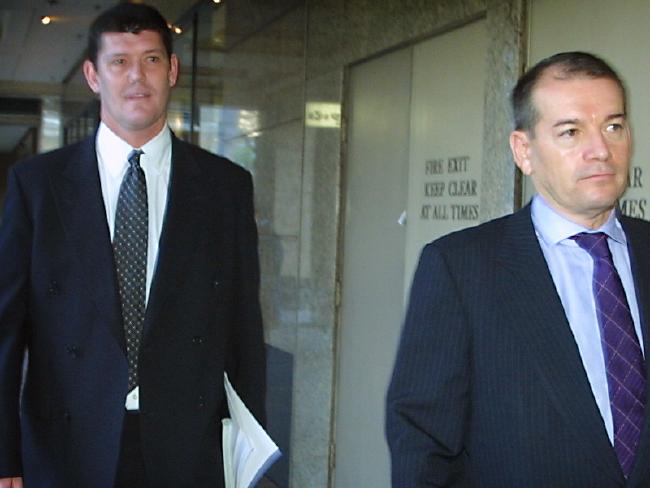 Wilkie revealed last week that the whistleblowers are former Crown employees at its Melbourne casino. He says three men supplied the information of illegal meddling to PokieLeaks.org, a group that's working to expose supposed "secrets of the poker machine industry." In Australia, slot machines are known as poker machines or "pokies."
In addition to manipulating machines, the informants also claimed that Crown employees were encouraged to use different player ID cards to pay out on transactions of AUD$10,000 ($7,817) or more in order to avoid filing anti-money laundering paperwork. This week, Crown Executive Chairman John Alexander issued a statement to news outlets across the country.
"I am angered and disappointed by the outrageous allegations that have been leveled at us by Andrew Wilkie," Alexander stated. "Crown operates in a strictly regulated environment, with multiple government agencies and state law enforcement bodies supervising our operations."
Crown of Thorns
The charges have delivered yet another black eye to Crown Resorts, which only recently saw 17 of its employees, including head of VIP operations executive Jason O'Connor, freed from Chinese prison after nearly eight months. Their detainment came as a result of China charging them with promoting gambling activities while in the People's Republic.
The news from Wilkie cost Crown $500 million in stock value, as shares fell on the slot machine tampering developments. They've since rebounded slightly, but shareholders are still out hundreds of millions of dollars.
Crown executives, as well as gaming industry analysts, are questioning Wilkie's motives.
Parliament doesn't typically make casino laws, nor oversee gambling's regulatory environment. Those powers are reserved for the states and territories.
Credit Suisse, a multinational financial services firm, called Wilkie's actions "political fanfare." In a note, analysts opined that the allegations come with a "very low" risk of being proven true.
Wilkie admitted he was unsure whether the whistleblowers' accounts were indeed factual, but said the allegations were too severe not to be brought to Parliament's attention. The Victorian Commission for Gambling Regulation says it will look into the matter.
Folding on Japan
Surrounded in controversy, the chances of Japan's National Diet choosing Crown Resorts for one of its two integrated casino resort licenses would presumably be slim. The country is looking to pick conglomerates that have proven track records free of scandal.
Billionaire James Packer, who founded Crown a decade ago and remains on its board, revealed this week that he won't be encouraging the company to go after Japan.
"It is off my table, but I am only one director and I haven't had the conversation with the board," Packer explained. "I am not saying 'no' forever, but what I am saying 'no' to is writing a AUD$500 million ($390 million) or AUD$1 billion check to go into Japan next week."