Kenya Ups Its Gambling Tax Rate as Online Betting Booms Across Africa
Posted on: June 25, 2017, 09:56h.
Last updated on: June 24, 2017, 03:06h.
In an attempt to corral the growth of an industry that has in recent years taken a country by storm, Kenya has imposed a major tax hike on betting companies.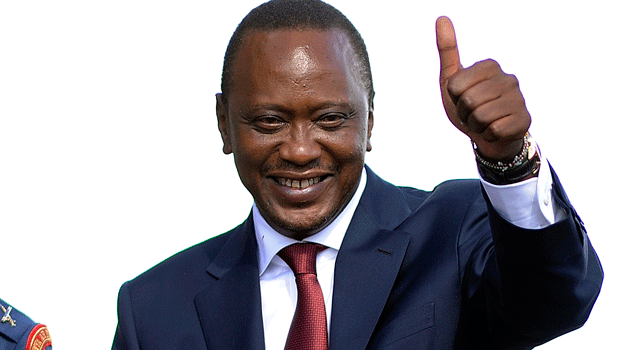 On Wednesday, President Uhuru Kenyatta signed a finance bill into law that will levy a 35 percent tax rate on all gambling revenue for bookmakers, casinos, lotteries, and any other business involved in wagers. (That's in addition to a 30 percent corporate income tax that all companies pay in Kenya.)
The potentially prohibitive tax increase will apply to all forms of gambling, including online gambling, which accounts for most of the gambling currently taking place in Kenya. Previously Kenya taxed bookmakers at 7.5 percent, casino gambling at 12 percent, raffles and competitions at 15 percent, and lotteries at 5 percent.
Supporters of the tax and members of President Uhuru's Jubilee party said it was time to contain the growth of gambling that is being facilitated by technology but otherwise is going unchecked.
"We were very concerned about betting among school-goers so we made it difficult for people to bet," President Uhuru said during an online town hall in April. "We want people who bet to have their money go to constructive projects through tax."
Mobile Gambling Explosion
Kenya's Treasury Secretary Henry Rotich believes the rapid growth of online gambling has been driven by the proliferation of smartphones and improved mobile internet speeds, and creates a danger to the "young and vulnerable." Therefore he wants to stunt the industry.
Kenya is currently the third-largest gambling market in Africa, behind South Africa and Nigeria. Online sports betting in particular has thrived in the past few years, in cyber cafes and via mobile phones.
According to recent analysis, the second-most visited website in Kenya is SportsPesa, which happens to be the country's most popular sports betting platform. The only website that gets more traffic in Kenya is Google.
(SportsPesa is fixed on global expansion and recently made inroads into the UK by becoming a shirt sponsor for Premier League soccer team Everton. )
Gaming Operators Cry Foul
Currently licensed operators in Kenya have balked that the new tax is unworkable, saying it will drive them out of the market while deterring international operators from setting up shop in Kenya.
"I know there is a big cry in the gaming industry because of the 50 percent tax,"Uhuru had said during the April town hall, "but we can sit down and engage with the affected parties."
But Uhuru would find that lowering the tax to 35 percent did not appease detractors of the new rate.
Wanja Gikonyo, head of Betway's Kenya division, told the local Star newspaper that the impact of this tax increase will stretch beyond current gaming providers and will discourage investors from considering Kenya, shifting their focus instead to countries such as Uganda, Ghana, and Zambia, which offer less punitive taxation.
"From a regional point of view, if as a country we end up being the highest taxed it would affect potential investors coming in," Gikonyo said. "If they look at the environment vis-a-vis countries next to us, they might go there because (they have) a more favorable tax environment."