OJ Simpson Banned by Cosmopolitan on Las Vegas Strip, Sportsbooks Could Resume Parole Odds
Posted on: November 10, 2017, 08:55h.
Last updated on: November 10, 2017, 08:57h.
OJ Simpson and a group of friends were removed from a bar inside the Cosmopolitan of Las Vegas sometime around midnight Wednesday night or early Thursday morning. The casino resort did not say why security escorted Simpson off the premises, but those present posting photos of the incident on social media are fueling plenty of rumors.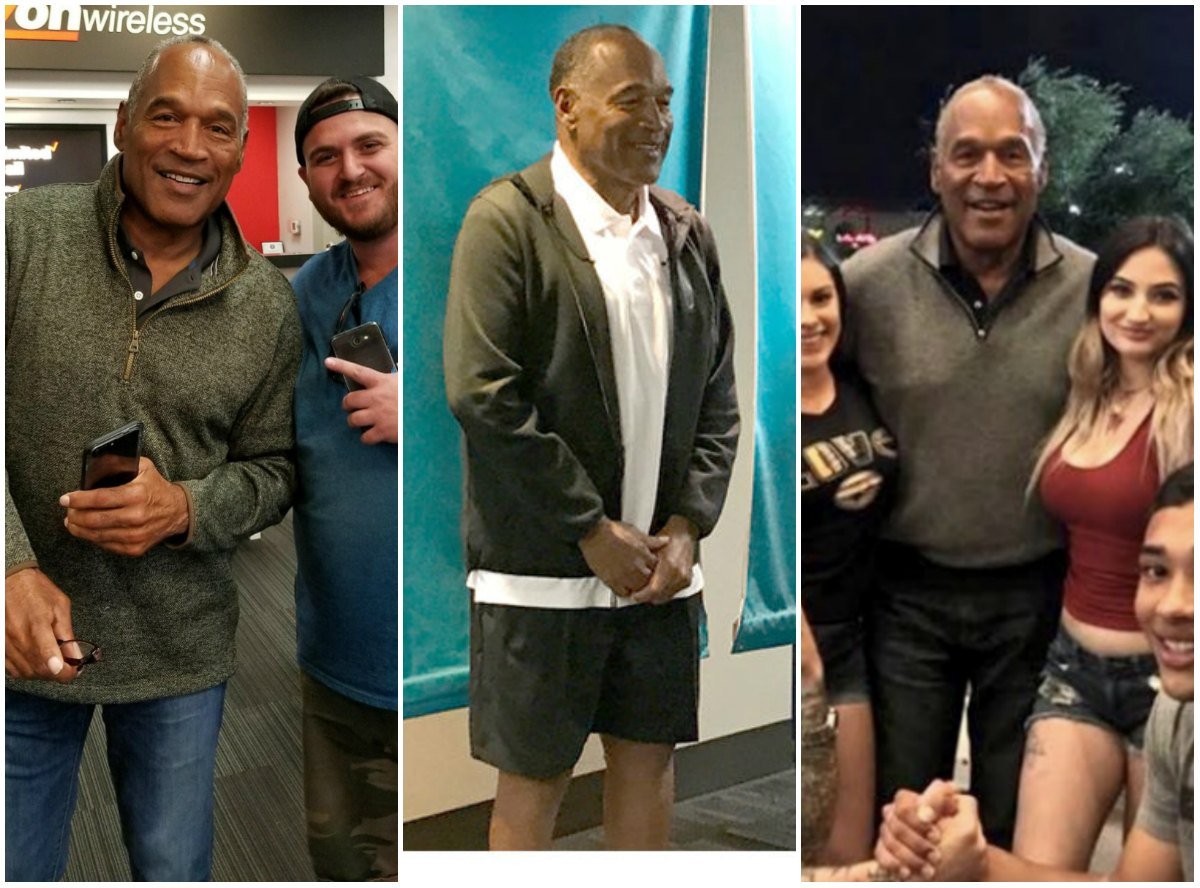 Celebrity gossip site TMZ reports that Simpson's group became intoxicated and disorderly, with some claiming the former NFL star, who was acquitted of murdering his ex-wife and her friend, was inebriated. "Simpson was drunk and became disruptive … and glasses were broken at the bar," TMZ stated.
Simpson's attorney Malcolm Laverne said nothing could be further from the truth. In a statement, he explained no glasses were broken and that his client was not drunk. A witness also told the local ABC News affiliate that while others in Simpson's party drank wine, he abstained.
OJ Odds
On October 1, Simpson was released from a Northern Nevada prison on parole after serving nine years for his 2008 felony robbery and kidnapping conviction. Regardless of what happened this week, it might entice offshore sportsbooks into reopening their OJ Simpson betting lines.
Sites like Bovada and 5Dimes were taking bets on The Juice's parole odds prior to his release, and kept markets open on his potential return to prison in the weeks after. But those lines have since disappeared.
Bettors had been confident that Simpson wouldn't violate his parole. In early October, Bovada's line on OJ returning to prison was at "No" (-550), "Yes" (+325). A $100 successful bet on Simpson staying a free man on parole would have netted just $18.18.
Get Out and Stay Out
Las Vegas casinos remove tens of thousands of guests from their resorts each year, and are not required to provide a reason for doing so. Those who return without permission can be charged with trespassing under Nevada law.
The Cosmopolitan confirmed that Simpson has been banned.
"Cosmopolitan exercised its right to issue a trespass notice," the hotel's legal team told KABC in a statement. "Any private property in Nevada has the right to tell any person that [they] are trespassing and [not to] come back; if you come back you are subject to a misdemeanor arrest."
Simpson is expected to be on parole for five years. During that time, he is forbidden from leaving Nevada or changing his residence without first obtaining approval from the state.
He's required to submit a written report each month on his activities, cannot associate with felons or those involved in criminal activity, or possess weapons, use illegal drugs (including marijuana, even though now legal in Nevada), and cannot consume alcohol to excess, which is defined as having a blood alcohol content level of 0.08 percent or more.
Simpson's parole officer can administer a drug and/or alcohol test at any time, should the probation division mandate one.
If he violates parole, he could return to prison for up to 22 years. Simpson, ironically (or perhaps intentionally), has been seen in Las Vegas driving a white SUV, the same brand of car he was chased in by L.A. police on June 17 back in 1994 when he didn't turn himself in, as had been arranged by his attorney Robert Kardashian (yes, Kim's father), when he was brought up on murder charges in the deaths of his wife Nicole Brown and her friend Ron Goldman. Simpson was ultimately acquitted of those charges.
He was fined $33.5 million in punitive damages in a subsequent civil trial brought by the families of Brown and Goldman, of which he has only paid one percent, according to Ron Goldman's sister Kim in July 2017.
Similar Guides On This Topic
Latest Casino Stocks:
Retrieving stocks data...
Retrieving stocks data...
Retrieving stocks data...
Retrieving stocks data...
Retrieving stocks data...