Ohio Casino Employees Will Soon Be Able to Gamble In-State
Posted on: May 28, 2017, 10:00h.
Last updated on: January 3, 2023, 06:00h.
Ohio casinos are about to gain thousands of new prospective players, thanks to the people who work for them.
The Ohio Senate voted on Wednesday 32-0 to remove a prohibition on casino employees gambling in any of the state's four casino gaming resorts.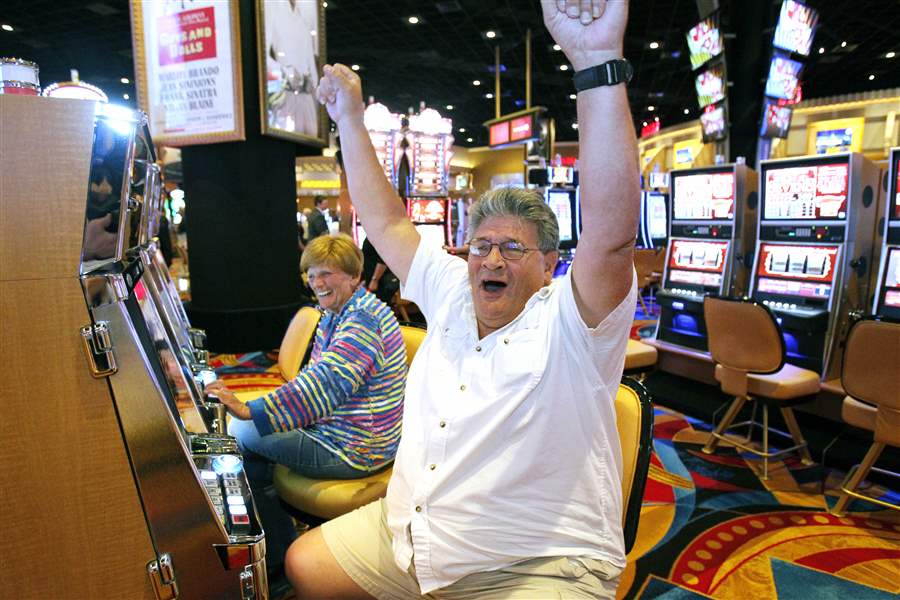 The current law, which went into effect shortly after Ohio voted to legalize casinos on 2010, makes it a first-degree misdemeanor for employees to gamble at any casino in the Buckeye State.
It applies to dealers, wait staff, executives, entertainers, valet parkers, maintenance personnel, and just about anyone else who works in or for the casino.
At the time, the stated purpose was to prevent corruption and collusion, while assuring the public that Ohio casinos would never cheat them.
Rep. Bill Seitz (R-Cincinnati) introduced a bill to address the irrelevance of current statute last year, when he was a state Senator. Term limits forced him to leave the Senate, but upon being elected to continue serving in the House, he brought the bill with him, and by February it won approval from the House on a 94-3 vote.
His bill revised language of that law to say casino employees were only forbidden from gambling at their place of business, or any affiliated properties in-state.
All Work and No Play?
Ohio casinos employ more than 9,000 people. That's a lot of potential customers who presumably have an interest in gambling forced to travel to Michigan, Indiana, or Pennsylvania for the nearest place to play.
Existing law doesn't affect employees at the state's seven "racinos," an inequity the new bill sought to address.
Illegal casino employee gambling is currently a first-degree misdemeanor punishable by up to 180 days in jail and a $1,000 fine. Repeat offenses can eventually lead to felony charges. But this has not been an issue, as so far, zero casino operators or employees have been prosecuted.
"After five years of regulating and enforcing the law at Ohio's casinos, we have not had a case of employees from different casinos working in collusion to cheat," Matthew Schuler, executive director of the Ohio Casino Control Commission, testified in February. "In fact, given the systems of surveillance, segregated duties, and internal controls unique to each casino operator, it would be difficult to even attempt."
In-State's Rights
Schuler said in a statement that the new law will "bring Ohio into alignment with neighboring jurisdictions where such an approach has proven fair and still maintains the integrity of casino gaming."
Pennsylvania had a prohibition similar to Ohio's in place when they legalized gambling in 2006. They rescinded the restriction on in-state gambling in 2012, applying it instead only to one's place of employment.
In New Jersey, state regulators lifted a ban on employees' gambling in-state at establishments other than their own place of business in the early 1990s.
In Nevada, rules about who can gamble where vary by employer, and in some cases by employee paygrade. In Las Vegas, most casino employees are not allowed to gamble at not only their own casinos, but also other properties owned by their corporation.
But some exceptions are made for poker, with Nevada poker rooms allowed to hire "house players," who only must identify themselves when asked by other guests.
With the Ohio Senate and House now showing near-unanimous agreement the measure only awaits the signature of Gov. John Kasich for the state's 9,000-plus casino employees to be allowed to enjoy the same recreational activity as the people they serve.