Odds for Mike Tyson vs. Roy Jones Jr. Vary Greatly Depending on Sportsbook
Posted on: July 25, 2020, 04:00h.
Last updated on: July 27, 2020, 08:49h.
Mike Tyson, 54, is making his return to the boxing ring for his first fight in more than 15 years, and that has oddsmakers struggling to determine a consensus line.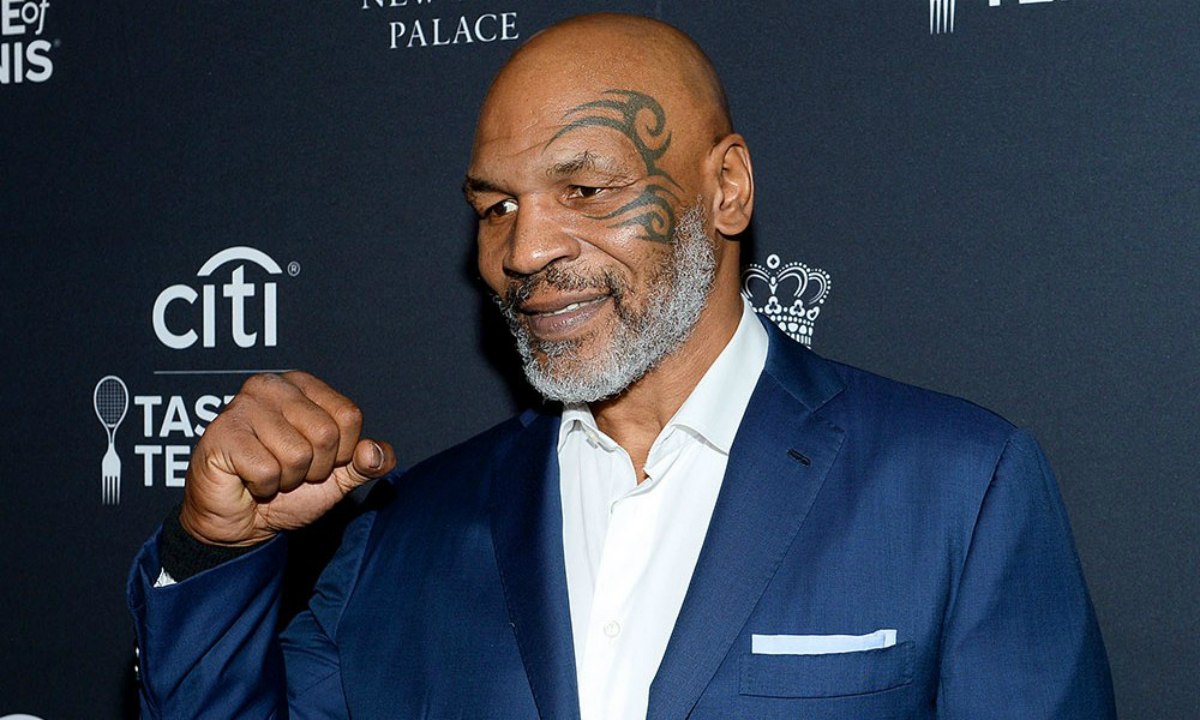 Tyson's opponent is 51-year-old Roy Jones Jr., who last fought in 2018. Iron Mike — an inductee in the International Boxing Hall of Fame — says he's ready for the September 12 exhibition showdown, which will be contested at Dignity Health Sports Park in Carson, California.
I can do it. And I believe other people believe they can do it too," Tyson said. "Just because we are 54, it doesn't mean that we have to start a new career and our lives are totally over. Not when you feel as beautiful as I do, and I'm sure that other people feel the same way."
Oddsmakers, however, are all over the map when it comes to setting odds on the spectacle.
The Westgate SuperBook opened its odds with Tyson and Jones both at -110. That's implied odds of 52.38 percent, a $100 bet netting $90.91. The heavyweight exhibition bout will run eight rounds.
Jones says he's glad to finally have the opportunity to take on Mike.
"I've been trying to enjoy retirement, but people don't seem to want to let me retire," Jones explained. "We always wanted to see it [Tyson vs. Jones Jr.], but I would've preferred it back then. Tyson is a hell of a specimen still. Still a problem to deal with."
Tyson's career record is 50-6, with 44 knockouts, and five by decision. Jones' record is 66-9, with 47 by knockout, and 19 by decision.
On the Ropes
While the SuperBook says it's anyone's fight, other books have it differently. And that means bettors can find rather attractive odds for the fighter they believe will win.
Bovada initially had Jones Jr. as the favorite at -160, and Tyson the dog at +120. Early action has overwhelmingly been on Iron Mike, as the money has dictated the book to make Tyson the favorite, now at -190, to Jones at +145. UK bookmaker Betfair has Tyson the heavy favorite at -275. VBET has Mike at -220.
The 50-somethings aren't expected to wear protective headgear, but the gloves will be more padded and weigh 12 ounces. Oddsmakers are trying to factor how Tyson's long absence from competitive fighting will impact his performance, as well as determining just how much intensity the two fighters will come out with.
"This isn't a situation where they're going out there to try to take each other's heads off," said Andy Foster, executive director of the California State Athletic Commission. "They're just going to be in there moving around the ring and letting fans see these legends."
Entertaining Undercard
Before the two legends square off, former NBA player Nate Robinson will box YouTube star, Jake Paul.
It will be Robinson's first boxing match, and the third for Paul. Oddsmakers have Paul favored at -155, and Robinson the underdog at +125.
"I am excited … but make no mistake, on September 12th, Nate will meet the canvas earlier," declared Paul.