Atlantic City Celebrity Boxing Match Saved by the Bell: Screech to Fight Bagel Boss
Posted on: September 25, 2019, 08:04h.
Last updated on: September 25, 2019, 10:44h.
The Atlantic City celebrity boxing match originally planned to feature the "Bagel Boss" Chris Morgan against former Major League Baseball (MLB) star and World Series champion Lenny Dykstra will now feature the five-foot-nothing internet personality fighting actor Dustin Diamond.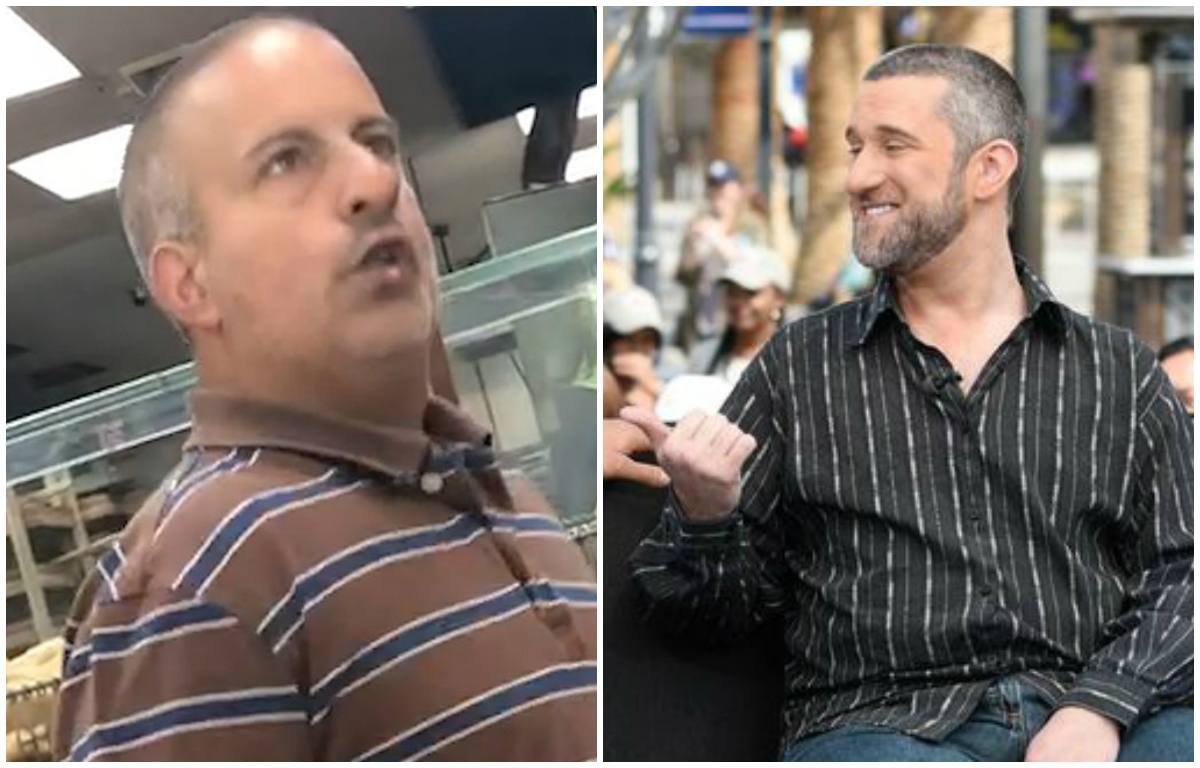 Best known as Screech from "Saved by the Bell," Diamond has agreed to replace Dykstra after the 56-year-old withdrew to focus on a legal matter. The New York Post broke the news that Morgan, 45, will instead fight Diamond, 42, at the Showboat hotel in Atlantic City this Saturday, September 28.
Morgan – who gained notoriety in July after a video went viral of him shouting at workers and customers he felt were making fun of his height at a Long Island Bagel Boss  – claims more than 100 tickets at $50 a pop had been sold when Dykstra backed out.
The Bagel Boss was the long underdog (+225) against Dykstra (-350). He will be presumably be again against Screech, though online sportsbooks are holding off on action.
Showboat Show Goes On
Diamond is no stranger to duking it out inside the ropes. He won his 2002 "Celebrity Boxing" match against actor Ron Palillo, who was best known for his role as Arnold Horshack on TV's "Welcome Back, Kotter."
Celebrity Boxing promoter Damon Feldman added, "He's already won on Celebrity Boxing' before, but he hasn't trained, so it'll be a fair match." Morgan has been training, bringing in UFC stars Chris Weidman and Al Iaquinta to help.
For the Showboat, it's a chance to bring new people to the Boardwalk. Although "celebrity" should be taken lightly with these two, it nonetheless makes headlines.
Morgan plans to fight dirty, telling the Post he'll hit where it counts. "If he goes for a punch, I can duck under him easily. I've faced people that big before."
No Betting at Showboat
No New Jersey or Atlantic City sportsbook has petitioned the New Jersey Division of Gaming Enforcement (DGE) for authorization to offer lines on the celebrity boxing match. That's likely because interest is low, and the event is more entertainment than sport – and perhaps staged, not unlike the WWE.
Even if bets were permitted, the Showboat would be left on the sidelines. It doesn't have a casino, nor a sportsbook. Showboat owner Bart Blatstein can't open a casino on the premises due to a deed restriction former owner Caesars Entertainment placed on the resort when it shuttered the property in 2014.
Caesars closed the Showboat, despite it remaining profitable, in order to ease market saturation and better revenues at its Caesars, Bally's, and Harrah's venues.
Blatstein has conjured up a creative workaround to potentially bring gaming to the Showboat. He's gained a "certificate of compliance" from the New Jersey Casino Control Commission for his proposal to build a standalone casino adjacent to the resort on what is currently sand volleyball courts.