North Carolina Sports Betting Won't Be Available by January 8 
Posted on: November 14, 2023, 02:43h.
Last updated on: November 15, 2023, 12:23h.
When legislators in North Carolina legalized sports betting earlier this year, they wrote the law to allow for wagers to be placed in time for the college football national championship on Jan. 8, 2024. But regulators said Tuesday the new program won't be online by then.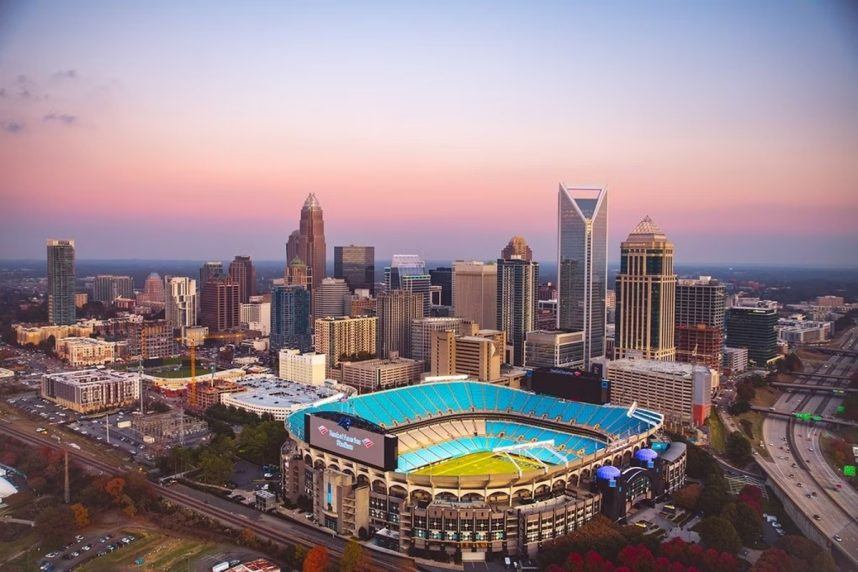 It is unclear when legal wagering will be available in the Tar Heel State. But it could come as late as June 15.
The North Carolina Lottery Commission is tasked with establishing new regulations for sports betting. Regulators on Tuesday told the commission's sports betting committee that they won't be able to hit the January 8 launch date, according to press reports.
Sterl Carpenter, North Carolina's deputy executive director for gaming compliance, told the commission that numerous steps remain before North Carolinians can place their bets, according to local news outlet WRAL.
January 8th is the first date, but probably won't be the date when betting is authorized?" Commissioner Ripley Rand asked Carpenter during the meeting.

"Absolutely correct," Carpenter responded.
Commissioner Cari Boyce said the commission would have to meet daily in order to get sports betting online as soon as envisioned under the law. "Thank you for clarifying this would not all be done by Jan. 8," she said at the meeting, WRAL reported.
A spokesman for the Lottery Commission confirmed the accuracy of those comments in response to a request from Casino.org.
Regulations to Be Adopted
The commission is taking several steps this week to bring sports betting closer to reality. On Thursday, the commission plans to meet to adopt its first set of sports betting rules along with a sports wagering catalog approved on Tuesday by the committee.
The draft sports wagering catalog includes dozens of professional, collegiate, and international competitions across 45 different events.
North Carolina also has adopted a new website, ncgaming.gov, to provide updates on the rulemaking and licensing process.
Additional Steps Required
Before sports betting can begin, several additional steps are necessary.
Regulators will have to approve additional rules after going through a formal comment process to consider input from the public. Then they will proceed with an application and licensing process, which will involve conducting background checks on key applicants and personnel.
After issuing licenses, regulators will be tasked with overseeing sportsbook programs to address key priorities, such as internal controls and responsible gaming. Sportsbook operators will then be required to enter into designation agreements with a sports team or governing body, and will only be authorized to operate in that team's facility.
North Carolina's sports betting law authorizes in-venue sportsbooks at four professional stadiums – Bank of America Stadium, home of the NFL Carolina Panthers, the Spectrum Center, home of the NBA Charlotte Hornets, PNC Arena, home of the NHL Carolina Hurricanes, and WakeMed Park, home of the NWSL North Carolina Courage.
Temporary sportsbooks also can open during events hosted at Charlotte Motor Speedway, which hosts two NASCAR races yearly, and Sedgefield Country Club and Quail Hollow Club, home of two annual PGA Tour tournaments.
"Until the rulemaking and licensing are completed, a 'go live' date for sports betting can't be scheduled. No start of sports betting is anticipated by Jan. 8, 2024, the earliest date allowed under law," Van Denton, director of communications for the North Carolina Lottery, said in a statement Tuesday. "The commission remains committed to ensuring that sports betting gets up and running in an effective and appropriate fashion as soon as possible, and at this time is on track to achieve that ahead of the June 15 deadline identified in the law."