North Carolina Sports Betting Rules to Prohibit Stadium Sportsbook Partnerships
Posted on: November 8, 2023, 09:12h.
Last updated on: November 8, 2023, 09:59h.
The North Carolina State Lottery Commission this week unveiled its proposed regulations to govern sports betting in the Tar Heel State.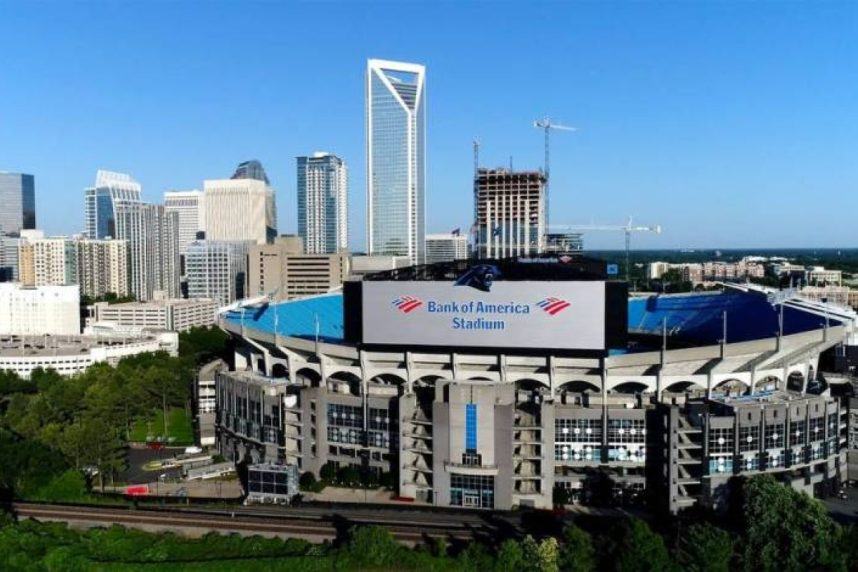 North Carolina lawmakers earlier this year authorized in-person sports betting at professional sports venues and online. Since North Carolina isn't home to any commercial casinos, governing the expanded gaming is being allocated to the lottery commission.
Lottery officials consulted experts in the sports betting field for best regulatory practices. The commission published its proposed sports betting rules on Tuesday, with a public hearing on the guidelines set for November 20 at the State Lottery Commission headquarters in Raleigh.
The proposed rules include allowing people to bet anonymously up to $10K in person. For bets or payouts upwards of $10K a bettor must provide their name, date of birth, address, and social security number.
All sports betting advertisements must include a statement advising that wagering is restricted to those 21 and older. Sportsbooks are also prohibited from entering into marketing deals with colleges and universities. They additionally cannot advertise on media or social platforms where at least 25% of the intended audience is "reasonably expected to be underaged persons."
Sportsbook messaging must also not include terms like "risk-free" or "free" bets.
Stadium Sportsbooks
North Carolina's sports betting law qualifies four professional sports stadiums to offer in-venue sportsbooks. They are Bank of America Stadium, home of the NFL Carolina Panthers, the Spectrum Center, home of the NBA Charlotte Hornets, PNC Arena, home of the NHL Carolina Hurricanes, and WakeMed Park, home of the NWSL North Carolina Courage.
Lawmakers also allowed Charlotte Motor Speedway, which hosts two NASCAR races yearly, and Sedgefield Country Club and Quail Hollow Club, home of two annual PGA Tour tournaments, to have "temporary" retail sportsbooks during their events.
In the lottery commission's proposed rules, companies like DraftKings and BetMGM would be prohibited from being the primary sponsors of the aforementioned stadiums and venues.
No operator shall contract for or purchase the right to name a Sports Facility or racetrack, or any physical locations within the Sports Facility or racetrack, including but not limited to seating locations, luxury boxes, parking lots, concourses, track, playing field, court, golf holes, locker rooms benches, concession stands, and the like," proposed Rule 1H-002 Facility Naming Rights reads.
If the rule stands, Bank of America won't need to fret about being outbid for the NFL Charlotte Panthers' home stadium's naming rights by a company like FanDuel or ESPN Bet.
Clock Ticking
North Carolina's sports betting law requires that operations begin sometime between Jan. 8, 2024, and June 15, 2024. Along with the public hearing scheduled later this month at the lottery commission headquarters, the public can submit comments on the proposed rules anytime through November 27 at this link.
In addition to an in-person sportsbook, each stadium can partner with one online sports betting operator. The law had initially authorized as many as 12 online sportsbooks, but an amendment to the statute tacked on to the state's budget bill trimmed the number of online licenses by five.
Each sportsbook license costs a one-time fee of $1 million. Operators will share 18% of their gross proceeds with the state.