North Carolina Sports Betting Bill Passes General Assembly
Posted on: June 7, 2023, 03:27h.
Last updated on: June 9, 2023, 09:03h.
After years of unsuccessful legislative efforts, the odds of online sports betting being legalized in North Carolina are good after the General Assembly signed off on a gaming expansion measure that seeks to allow internet sportsbooks in the Tar Heel State.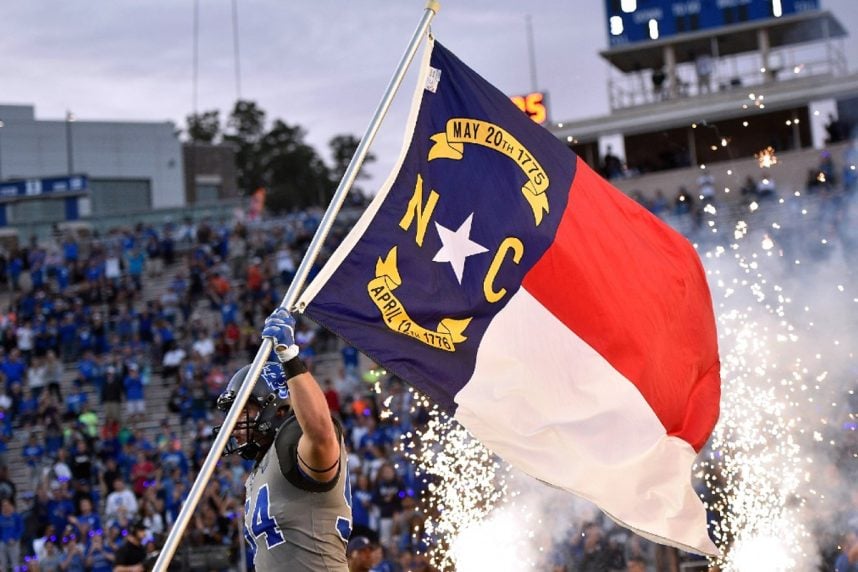 North Carolina is already home to in-person sportsbooks by way of its three tribal casinos. Those resorts are located in rather remote areas in the southwestern part of the state and in the mountainous region west of Charlotte.
On Wednesday, the North Carolina House of Representatives approved the Senate's changes to House Bill 347. The 69-44 vote in favor of the upper chamber's amendments to the bill the House passed in March now heads to Gov. Roy Cooper's (D) desk. The governor in his second and final term is expected to sign the statute.
This is a big day for North Carolina sports fans," Scott Ward, vice president of the Sports Betting Alliance, told Casino.org. "Today is the culmination of years of hard work by North Carolina legislators, education and community stakeholders, and fans, and we extend our sincere gratitude to each of their tireless efforts."
The Sports Betting Alliance is a trade group that represents sports betting interests operating in the legal US market.
Legislation Details
HB347 authorizes the North Carolina Education Lottery to issue up to 12 online sportsbook licenses. Each applicant will be subjected to a comprehensive background check and a probe of the entity's major stakeholders and executives.
If an application is approved, the license recipient will pay the state a $1 million fee that's good for five years. Renewals will cost another $1 million for another five-year duration.
Each sportsbook's gross revenue will be subjected to an 18% tax payable to the state. Operators are prohibited from deducting their promotional incentives given to players against their net income.
The sports betting bill additionally legalizes pari-mutuel wagering on horse racing, something the House version did not include. The bill also allows for some in-person commercial sports betting at eight professional sports stadiums and venues.
Only people aged 21 and older are allowed to create an online sportsbook account and gamble on sports once the platforms go live. The North Carolina Lottery believes online sports betting could begin as early as January, but spring 2024 is a likelier timeline, state officials said.
Assembly Makeup
With Cooper's signature, sports betting will be North Carolina's first expansion of commercial gambling since authorizing the state-run lottery in 2005.
Some members of the General Assembly, in the years following the US Supreme Court's May 2018 repeal of the federal ban that had limited single-game sports betting to Nevada, had unsuccessfully fought to join the many other states in opting to permit gambling on professional and college sports.
Year after year, the conservative legislature and middle-of-the-road Democratic lawmakers refused to forward sports betting to Cooper. The tide this year finally shifted in gaming expansion's favor when 43 newly elected lawmakers in the 170-member bicameral legislature took their seats in the Raleigh capital.
There remained plenty of opponents, however, as 44 House lawmakers and 11 Senators voted against the online sports betting measure. The foes cited concerns about problem gambling and the potential toll that more easily accessible gambling might have on low-income families.