North Carolina Budget Trims Number of Online Sports Betting Licenses
Posted on: September 29, 2023, 12:58h.
Last updated on: September 29, 2023, 09:30h.
The North Carolina 2023-25 budget bill that Gov. Roy Cooper (D) says he'll allow to become law without his signature includes provisions that amend the regulatory framework of the state's forthcoming commercial sports betting industry.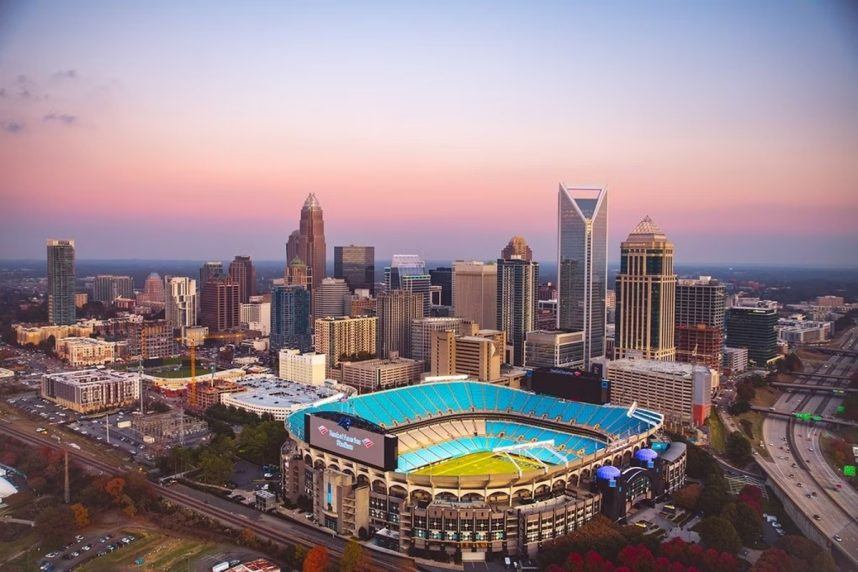 North Carolina lawmakers and Cooper earlier this year passed House Bill 347. The sports betting statute authorizes the North Carolina State Lottery Commission to craft regulations governing the expanded gaming, which will primarily live online, but does allow for in-person betting at certain sports venues.
The sports betting measure authorized the Lottery Commission to award up to 12 online sports wagering licenses once their application guidelines and operation conditions are determined. The law allows online betting to commence as early as January 8 but no later than June 14, 2024. Lottery commissioners and hired advisors and consultants are working to finalize the regulatory conditions in hopes of allowing sportsbooks to launch as soon as possible.
The language in the state's delayed budget bill, which was due in June but only passed the General Assembly this month — with casino discussions largely cited for the spending plan holdup — has added concerns to the rulemaking process.
Guaranteed Cuts for Sports Teams, Venues
Senate Republicans had hoped to include the liberalization of commercial casinos into the budget bill. But after House Speaker Tim Moore (R-Cleveland) told Senate President Pro Tempore Phil Berger (R-Rockingham) that he didn't have the votes needed, the GOP leaders eventually folded on those efforts.
The casino considerations stalled the budget from advancing and were decried by Cooper and many Democrats in Raleigh. Local leaders in the areas that Berger and Moore had targeted for the casinos were also enraged.
While Berger didn't get his way with casinos, GOP lawmakers tacked on language to the budget that amends how the Lottery must write its rules and how interested sportsbook operators must apply. Most importantly, sportsbooks must now "have a written designation agreement" with a qualified sports betting venue.
The amendments seem to be designed to provide sports teams and venues with a guaranteed share of the sports betting pie.
Sportsbook Licenses Trimmed
Under the original sports betting legislation, the state's major professional sports venues qualified to operate retail sports betting through self-service wagering kiosks and computer-backed counters. Their sportsbook operations are to only operate when hosting live events.
Qualifying venues include Bank of America Stadium, home of the NFL Carolina Panthers, the Spectrum Center, home of the NBA Charlotte Hornets, PNC Arena, home of the NHL Carolina Hurricanes, and WakeMed Park, home of the NWSL North Carolina Courage.
The sports betting law also qualified Charlotte Motor Speedway, home to two annual NASCAR races, and two annual stops on the PGA Tour — Sedgefield Country Club and Quail Hollow Club. The three latter venues are to be "temporary" retail sportsbook locations that only operate during the hosting of NASCAR or PGA Tour-sanctioned events.
The budget stipulates that an online sportsbook only qualifies to be considered for a license after it secures a partnership with one of the aforementioned venues. Each venue is also limited to partnering with only one interactive sports wagering operator, meaning the state's initial approval for up to 12 online sportsbook licenses is presumably now down to just seven.
During a North Carolina State Lottery Commission meeting this week, regulators said they are still in the process of reviewing the budget's impact on its sports betting rules.
Legal sports betting is already available in the Tar Heel State, but only in-person at the state's three tribal casinos.