North Carolina Republicans Fold on Casino Efforts, Budget Moving Forward
Posted on: September 20, 2023, 09:32h.
Last updated on: September 22, 2023, 11:55h.
North Carolina Republicans are ditching their efforts to include a casino provision in the state's 2023-25 budget bill.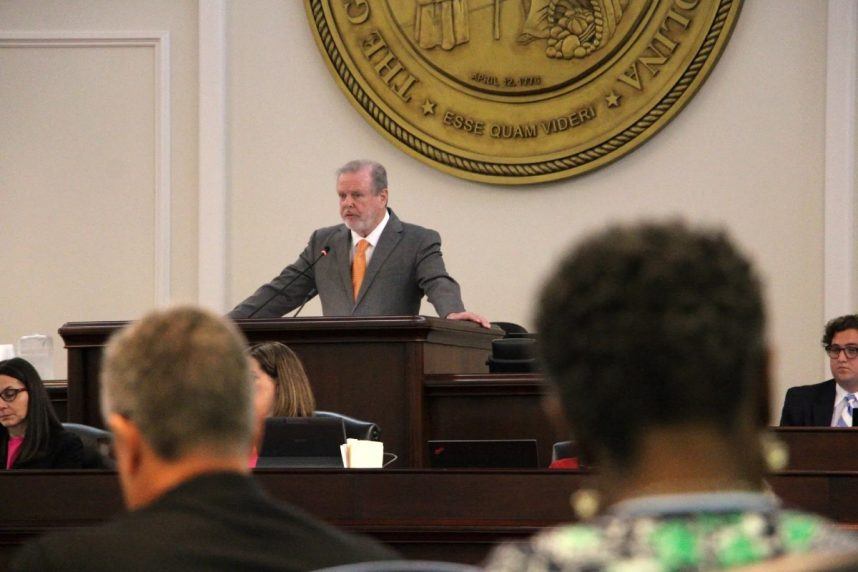 Facing a slew of criticism for their backroom push to liberalize commercial casino gambling, GOP leaders in the General Assembly said late Tuesday that the gaming talks are formally over for 2023.
After state lawmakers earlier this year sent North Carolina Gov. Roy Cooper (D) a bill authorizing online sports betting, Senate leader Phil Berger (R-Rockingham) sought to significantly expand legal gaming by way of casino resorts. Berger urged his Republican colleagues to support a casino add-on to the budget that would allow a casino resort in the counties of Rockingham, Anson, and Nash.
But House Speaker Tim Moore (R-Cleveland), who originally heeded Berger's call to back casinos, said there aren't enough House Republicans to pass the budget bill with gaming. That caused a divide between the two chamber leaders, with Berger claiming Moore wasn't upholding his end of the deal.
Berger, however, backtracked on Tuesday night, telling reporters that the gaming controversy is dead for 2023.
We think this is the best, most prudent way for us to move forward," Berger said.
The state budget bill is long overdue, as it was to be passed by July 1. Lawmakers have remained in Raleigh in a special session to resolve the state's two-year spending plan.
Budget Compromises
Berger's actions regarding his gaming push have raised many eyebrows.
Berger reportedly reached a handshake deal with The Cordish Companies — a Baltimore-based gaming and hospitality firm — that would have given the Live! casino operator the exclusive development rights to all three North Carolina casinos, should they be authorized. Cordish execs have recently made numerous political campaign contributions to Berger and other Republicans.
Earlier this year, Republicans reached a compromise with Cooper to expand health care access through the federal government's Affordable Care Act passed in 2010, often referred to as "Obamacare." Expanding such health care programs is a priority of Cooper's.
Berger believed Cooper and state Democrats should be willing to compromise on his casino push in exchange for the health care agreement. But local pushback from county officials and community members where Berger was targeting the casinos lent too little support in the state capital chambers.
Clearly, there were differences of opinion and at the end of the day, we felt like no single issue should hold up the budget," Moore said. The House speaker said a caucus of his Republican colleagues earlier this month found that only 40 of the GOP's 72 seated House members were willing to back the budget bill with gaming included.
North Carolinians still have casino options, as the state is home to three tribal casinos, including Harrah's Cherokee Hotel & Casino Resort, Harrah's Cherokee Valley River Casino & Hotel, and Catawba Two Kings Casino. Online sports betting is expected to begin in January.
Spending Plan to Move Forward
With gaming stripped from the spending blueprint, Berger says the 2023-25 budget will be finalized and released on Wednesday. Floor votes are expected Thursday and Friday.
Berger and Moore expect the budget to easily pass. The budget will be retroactive to July 1, which was the start of the state's fiscal year.