North Carolina Pro Sports Teams Seek Control of State Sports Betting Market
Posted on: January 16, 2023, 11:28h.
Last updated on: January 16, 2023, 12:27h.
North Carolina professional sports teams and organizations believe if the state wishes to legalize sports betting on their competitions and events, they should reap a financial benefit.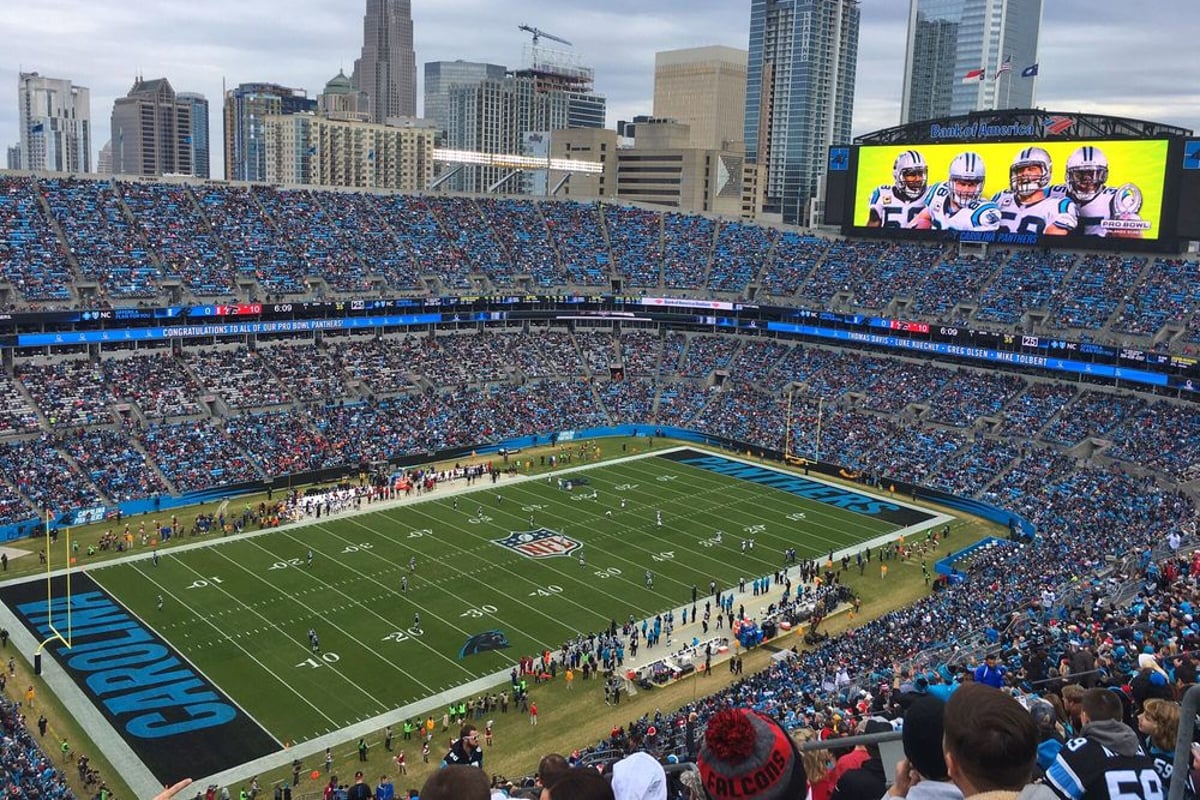 More than 30 states have authorized gambling on sports since May 2018 when the US Supreme Court said such legalization should be left to the states. The landmark decision repealed the Professional and Amateur Sports Protection Act (PASPA), a federal law that limited single-game wagering to Nevada. 
Many North Carolina lawmakers have been working to bring legal sportsbooks to the Tar Heel State. But governing conditions, such as whether collegiate sports should be permitted and where sportsbooks should be allowed to operate, have tangled the legalization and resulted in deadlock.
Raleigh has 28 new House lawmakers and the Senate has 12 new faces for the 2023 legislative session. The session formally began last Wednesday, but the legislature won't convene until Jan. 25.
Optimism among sports betting proponents is high. But a new concern has emerged by way of the state's professional sports franchises and leagues.
Teams, Organizations Form Coalition
If North Carolina legalizes sports betting this year, the state's professional sports interests believe they should control the expanded gaming. A coalition that includes the NFL's Carolina Panthers, NBA's Charlotte Hornets, PGA Tour, NHL's Carolina Hurricanes, MLS' Charlotte FC, Charlotte Motor Speedway, NASCAR, and NWSL NC Courage is urging state lawmakers to grant the sports interests control of the sports gambling industry.
The state's 2021 sports betting bill that passed the Senate last year but stalled on the House floor sought to create 12 sportsbook licenses. The sports teams and leagues want at least eight of those privileges should lawmakers opt to try similar legislation this year.
It gives us a better opportunity to maximize the revenue," Carolina Hurricanes President Don Waddell told WRAL.
All of the major professional sports leagues prohibit franchises from directly capitalizing off of sports betting. But Waddell said allowing the franchise and organizations to participate in the licensing would present them "a better opportunity to capitalize on the amount of money that these people are going to make."
The coalition says the state should tether the sportsbook licenses to the teams and organizations. It's a legislative concept similar to Maryland's sports betting law, which allows its pro stadiums to partner with sportsbook operators for in-person and online wagering.
Though they wouldn't directly take a cut of the revenue generated by sports betting, the coalition's interests say being tethered to the license would allow them to capitalize off the expanded gaming by leveraging the most lucrative deal possible.
Quad Dominates Sports Betting
Gaming analysts say four sportsbooks control about 90% of the legal sports betting market in the US. Those companies are DraftKings, FanDuel, BetMGM, and Caesars Sportsbook.
Caesars Entertainment, which controls its namesake sportsbook, currently has a financial stake in North Carolina. Caesars operates Harrah's Cherokee Casino Resort and Harrah's Cherokee Valley River on the Eastern Band of Cherokee Indians' behalf.
North Carolina's pro sports teams and organizations say they would be willing to pony up the $1 million one-time licensing fee proposed in last year's measure. But only if they would then be allowed to field competitive bids from sportsbook entities.