New Jersey Sports Betting Gets New Push from Congressmen LoBiondo and Pallone Jr.
Posted on: January 28, 2015, 02:14h.
Last updated on: January 28, 2015, 02:30h.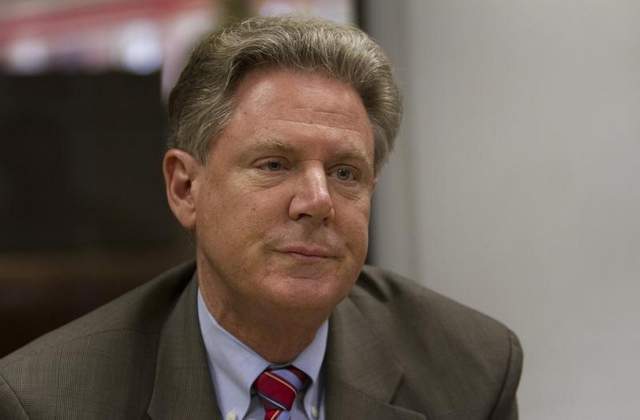 New Jersey sports betting may have had several false starts, but two congressmen from the state are hoping they'll have more luck by changing the laws at the federal level.
US Representatives Frank LoBiondo (R-NJ) and Frank Pallone Jr. (D-NJ) have introduced two bills that would open the doors for New Jersey sports betting, and perhaps other states, to put regulations into place without violating federal law.
For LoBiondo, whose district includes Atlantic City, sports betting is an amenity that could help the struggling resort city give visitors the same kind of experience they get when spending time in Las Vegas.
"Increasing competition from neighboring states and the proliferation of off-the-books betting has left Atlantic City's gaming operations at a disadvantage," LoBiondo said. "Sports betting can help give our famed resort town a hand up, providing yet another unique option for patrons in addition to the quality entertainment, dining, shopping and beaches."
PASPA Restricts Sports Betting to Four States
At the moment, sports betting in the United States is governed by the Professional and Amateur Sports Protection Act (PASPA). Passed in 1992, PASPA restricted sports betting to four states that already offered such bets: Nevada, Delaware, Montana and Oregon. Both bills introduced by the New Jersey legislators would change that, allowing new states to earn their own exemptions.
Of the two bills, LoBiondo's bill opens the door the widest. His legislation, HR416, would allow for a four-year licensing window during which any state could have the right to enact sports betting regulations. Meanwhile, Pallone's bill (HR457) would only provide a specific exemption for New Jersey.
Both Bills Supported by Both Congressmen
While the two bills offer very different solutions, both legislators have signed on as co-sponsors of each other's legislation, making it clear that the focus for both men is on helping New Jersey gain the right to offer sports betting.
"New Jersey voters have spoken loud and clear: they want to be able to place wagers on sporting events legally," Pallone said. "We know that sports betting is occurring without regulation and that the revenues from it are going to illegal enterprises rather than businesses in New Jersey, like our casinos and racetracks. It is time to bring this activity out of the shadows and allow states to regulate it."
New Jersey lawmakers have already made several efforts to legalize sports betting in the state, though these attempts have been defeated time and time again in federal court. Their chief opposition has come from the four largest professional sports leagues in the United States, as well as the NCAA, all of which have traditionally opposed legalized betting on their contests.
Most recently, New Jersey lawmakers have tried to allow sports betting without expressly regulating it (something that may be technically legal under PASPA); the leagues once again sued to stop the state from doing so, and the case is currently working its way through federal court.
However, some of that resistance may be softening. Recently, National Basketball Association Commissioner Adam Silver has come out in favor of legalizing sports betting, saying that it would be better for bets to be made in regulated markets rather than with offshore sites and illegal bookies. However, he also wrote that he felt changing federal law was the way to go about expanding sports betting, rather than trying to get around current laws, as New Jersey has previously tried to do.