NFL Still Opposed to Legalizing Sports Betting, Says Goodell
Posted on: March 29, 2017, 05:00h.
Last updated on: March 29, 2017, 01:19h.
The NFL's owners may have emphatically approved the Raiders' move to Las Vegas this week, but just in case anyone was laboring under the belief that the league had gone soft on sports betting, its commissioner Roger Goodell felt the need to set them straight on Tuesday.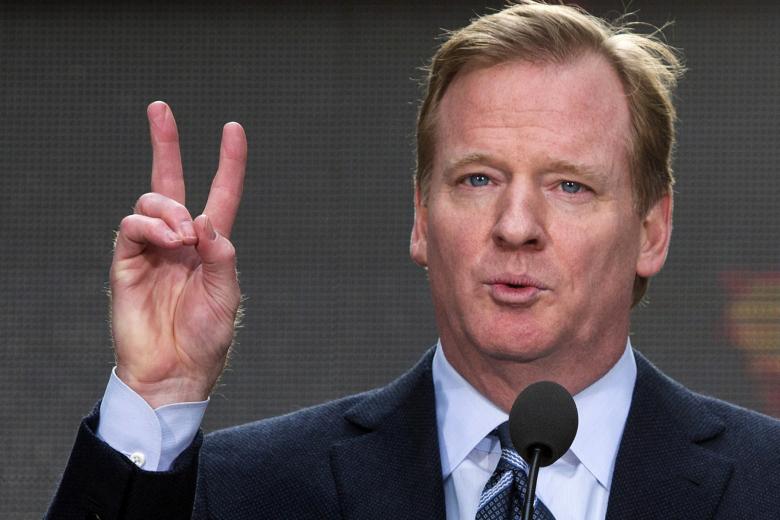 Ownership remains opposed to legalized sports betting in the US, he said, due to concerns about players betting on their own games. He did acknowledge, however, that regulated betting in Nevada could be "beneficial" to the sport.   
"I think we still strongly oppose legalized sports gambling," Goodell told reporters at a news conference after owners meetings in Phoenix. "The integrity of our game is number one. We will not compromise on that.
"That is a major risk for us," he continued. "I think we have to make sure that we continue to stay focused on making sure that everyone has full confidence that what you see on the field is not influenced by any outside factors."
70-Year Grudge
The NFL's distaste for gambling is a hangover from the forties and fifties, when the sport was plagued by match-fixing scandals. The most famous of these came in in 1946 when two New York Giants players, Frank Filchock and Merle Hapes, were bribed to throw the NFL Championship game against the Chicago Bears.
Seventy years is a long time to hold a grudge, though, and despite Goodell's assertion to the contrary, there's no doubt there's been a softening of the league's stance.
Gambling drives engagement in sports, as the NFL knows only too well through its association with Fantasy Sports Leagues and there is an acceptance that, in the digital age, Las Vegas no longer has a monopoly on wagering.
"We May As Well Embrace It"
In the lead up to the vote, one AFC owner, who wished to remain anonymous, told MMQB's Albert Breer that the idea there would be a backlash among owners based on the gambling standpoint was "a joke."
"That was an issue decades ago," the source said. "Now? Sports gambling is going to be legal. We might as well embrace it and become part of the solution, rather than fight it. It's in everyone's best interests for it to be above-board."
The NFL's Regulation 22 allows the league to request the prohibition of bets on games held in Nevada, provided the governing body writes to the Nevada Gaming Control Board within 30 days before any such game.
When pressed on whether he intended to do this, Goodell said the league had no such plans.
"We'll study it further, but I think at this point in time that's not our position," he said.