NFL Picks DraftKings for Official Daily Fantasy Partner, DFS Remains Popular Despite Sports Betting
Posted on: September 26, 2019, 12:42h.
Last updated on: September 26, 2019, 01:13h.
DraftKings is the first Official Daily Fantasy Partner of the National Football League (NFL), a landmark deal that allows the interactive gaming platform to use the league's branding and likeness.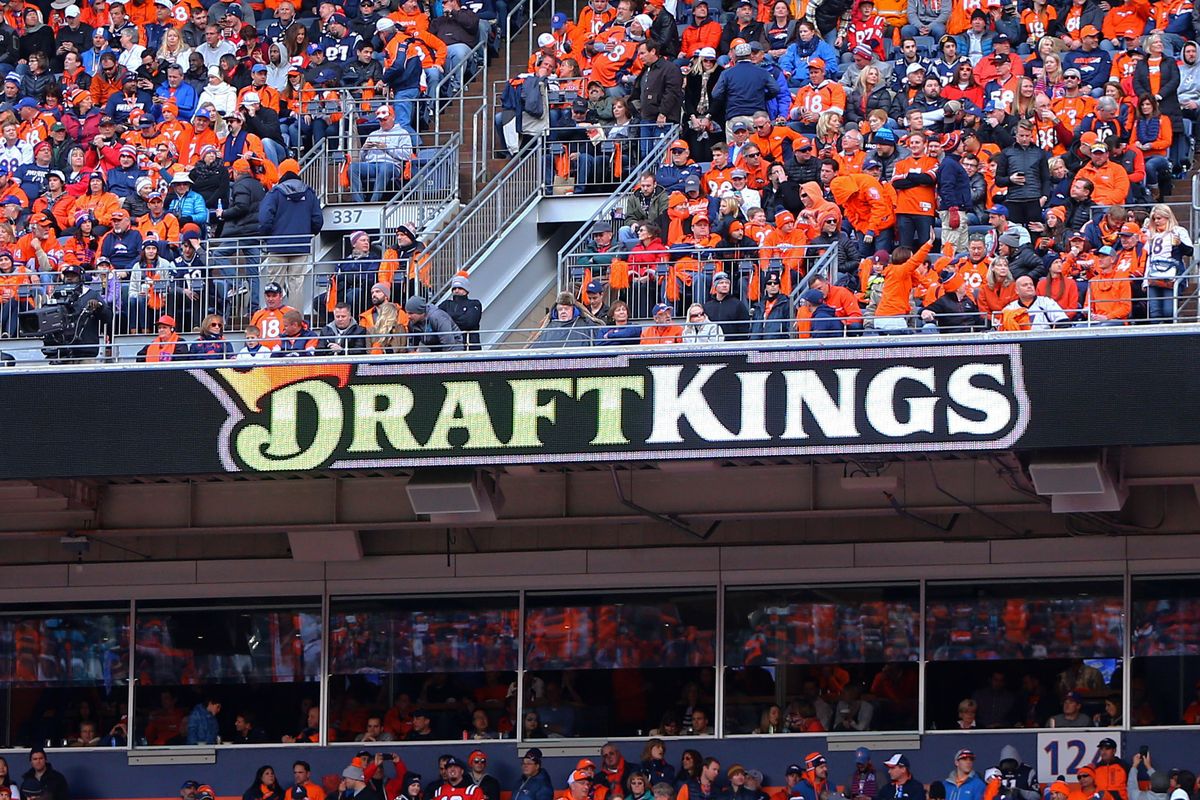 Daily fantasy sports (DFS) was all the rage just a few years ago when sports betting was federally banned everywhere but Nevada, and DFS heavyweights DraftKings and rival FanDuel were operating in numerous states through a legal loophole.
DFS remains popular, as made evident by the NFL's decision to create the Official Daily Fantasy Partner designation. DraftKings says 90 percent of its fantasy sports customers have entered an NFL daily contest.
This is a defining moment in the industry, and we are thrilled to become the first daily fantasy sports partner to enter into a formal relationship with the NFL," DraftKings CEO Jason Robins said.
"Throughout our discussions with the league, it was evident we share a common vision around the future of fan engagement, and we are excited to continue on this unique journey with the NFL," Robins concluded.
DraftKings' partnership with the NFL will allow the online platform to use the professional football league's branding across its suite of products. Football is the most popular DFS sport in the US.
DFS Legality
While New Jersey fought the National Collegiate Athletic Assn. (NCAA) and other major sports leagues in federal court on the legality of sports betting, DraftKings and FanDuel were tied up in an array of their own state legal challenges. Most notably, the former New York State Attorney General Eric Schneiderman threatened the DFS industry with $3 billion in fines, which would have bankrupted the two market leaders.
Schneiderman resigned in May 2018 amid sexual misconduct allegations.
DFS operators argued their products couldn't be classified as illegal online gambling under the Unlawful Internet Gambling Enforcement Act (UIGEA) because there are elements of skill involved. Opinions on the legal matter varied, but when the US Supreme Court ruled in New Jersey's favor in May 2018 regarding sports betting, states embraced daily fantasy contests.
Legal sports betting is now operational in 13 states, and DFS is expected to be played by 19 percent of all Americans this year. That's according to the Fantasy Sports Gaming Association.
While sports betting is operational in more than a dozen states, DFS is being played in 40 states.
Fan Engagement
The NFL ferociously battled against the Supreme Court ending the prohibition on sports betting. But in the wake of the historic decision, the league is slowly embracing the gambling activity. The NFL reached a deal in August with Sportradar for the company to distribute the league's official real-time data to licensed sportsbooks.
Sports betting increases interest, according to a Nielsen Sports study commissioned by the American Gaming Association. It concluded that those who place a bet on an NFL game watch 19 more regular season games than those who don't.
DFS players also tend to watch more games. NFL Chief Revenue Officer Renie Anderson says the DraftKings partnership is another step in deepening fan engagement.
The DraftKings-NFL arrangement, however, does not include any promotional rights for sports betting. The NFL allows teams to accept sponsorships from casinos, but advertising sports betting operations remain forbidden.