DraftKings Hires Sportsbook Exec Ahead of US Supreme Court Decision on Christie v. NCAA
Posted on: February 27, 2018, 05:00h.
Last updated on: February 27, 2018, 02:49h.
DraftKings is preparing its company for life after the US Supreme Court potentially repeals the current federal ban on sports betting.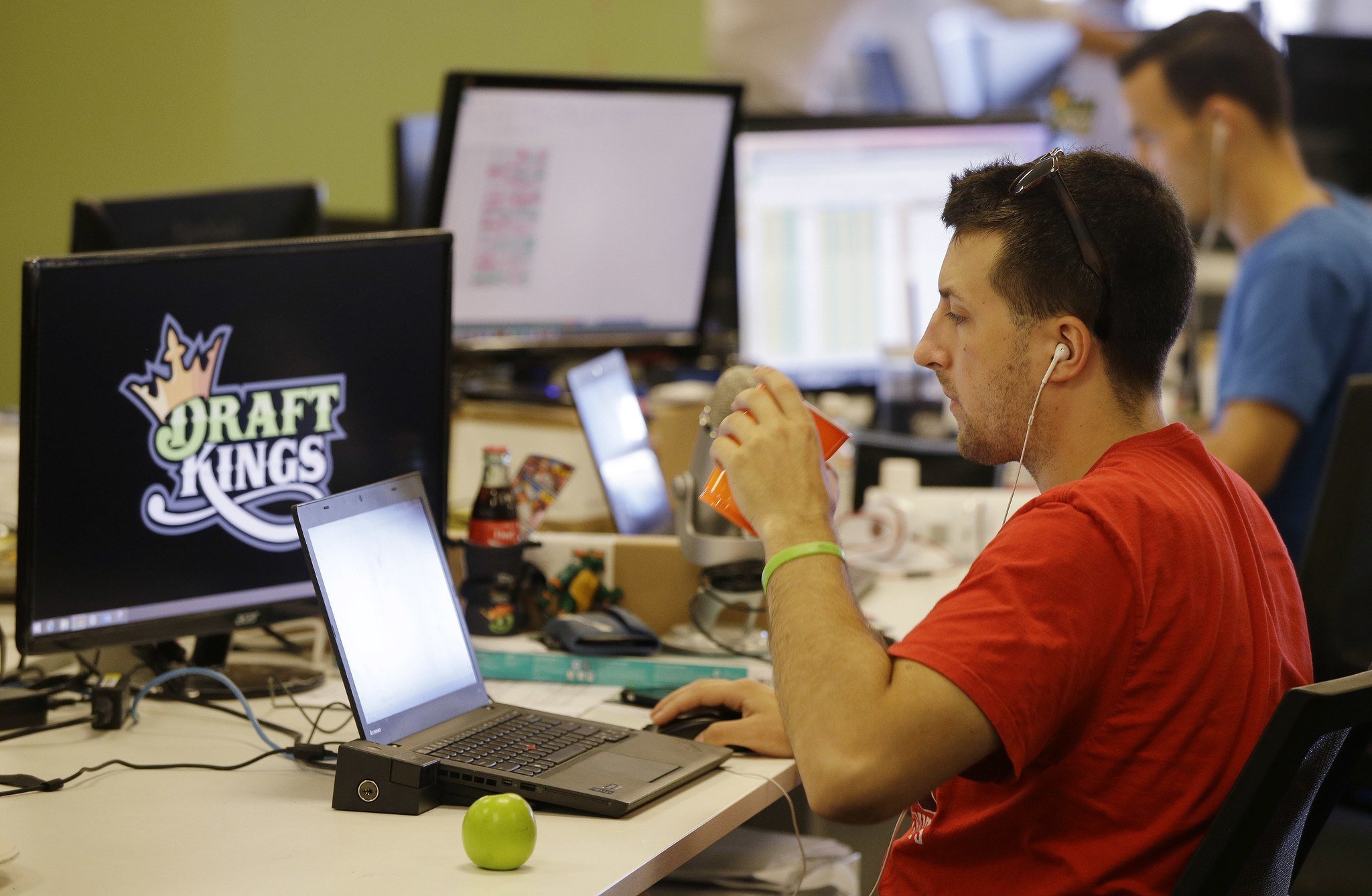 The daily fantasy sports (DFS) provider announced this week that it has hired its first "Head of Sportsbook," with Sean Hurley the man appointed to the position.
Hurley comes to the DraftKings from London-based Amelco UK Ltd, a software company that builds turn-key mobile and browser-based online sportsbooks.
DraftKings said in a presser that Hurley will focus on preparing for sportsbook operations "as a potential new line of business … in anticipation of the pending Supreme Court decision in Christie v. National Collegiate Athletic Association."
In December, the Supreme Court heard New Jersey's argument that the Professional and Amateur Sports Protection Act (PASPA) violates the Constitution on anti-commandeering interpretations of the Tenth Amendment.
Those in the courtroom believed a majority of justices seemed to favor the state's claims over the defense brought by the NCAA and Big Four. The court's decision is expected this spring.
Fantasy Losing Allure
Online daily fantasy sports utilized a loophole in the 2006 Unlawful Internet Gambling Enforcement Act that exempted fantasy sports. UIGEA made it illegal for payment processors to facilitate transactions linked to gambling websites, but the federal legislation specifically exempted "fantasy sports leagues."
At the time, fantasy sports leagues were traditionally season-long contests. DraftKings and FanDuel, the DFS market leaders that took about 97 percent of all entries in 2017, developed the market into daily contests that more closely resembled sports gambling.
Should the Supreme Court rule against PASPA, New Jersey's horse racetracks and Atlantic City casinos could be up and running sportsbooks before the year's end. Numerous states would be expected to quickly follow the Garden State's lead and pass their own sports wagering regulations.
If that happens, the need for DFS would presumably disappear. Regardless, DraftKings CEO Jason Robins said earlier this month that he's "hopeful" the Supreme Court will come down on New Jersey's side.
Business Model Redo
When DraftKings and FanDuel spent a combined $500 million in advertising in 2015, the chances of the Supreme Court deciding to review sports betting seemed slim to none. But with casinos continuing to expand across the US, and NBA Commissioner Adam Silver and MLB Commissioner Rob Manfred saying it's time to review and potentially regulate sports gambling, the public opinion seems to be changing as well.
The University of Massachusetts Lowell found in a poll last fall that a majority of Americans support ending the federal sports betting ban.
DraftKings, which already has an established base of fans who are accustomed to making bets online, would seem to be well positioned to enter the online sports betting space with traditional point spreads, moneylines, over/unders, and more.
While Robins is excited for the future, he doesn't believe DFS will fully disappear. "Fantasy will continue to grow, and may be able to grow faster," the CEO explained.
Since both DraftKings and FanDuel are private companies, it's difficult to pinpoint where overall revenues stand. But a recent analysis from Eilers & Krejcik Gaming found that both operators have become largely stagnate in terms of paid contest entries.