NFL and DOJ Argued Sports Betting is Based on Skill
Posted on: July 22, 2015, 02:20h.
Last updated on: July 22, 2015, 02:21h.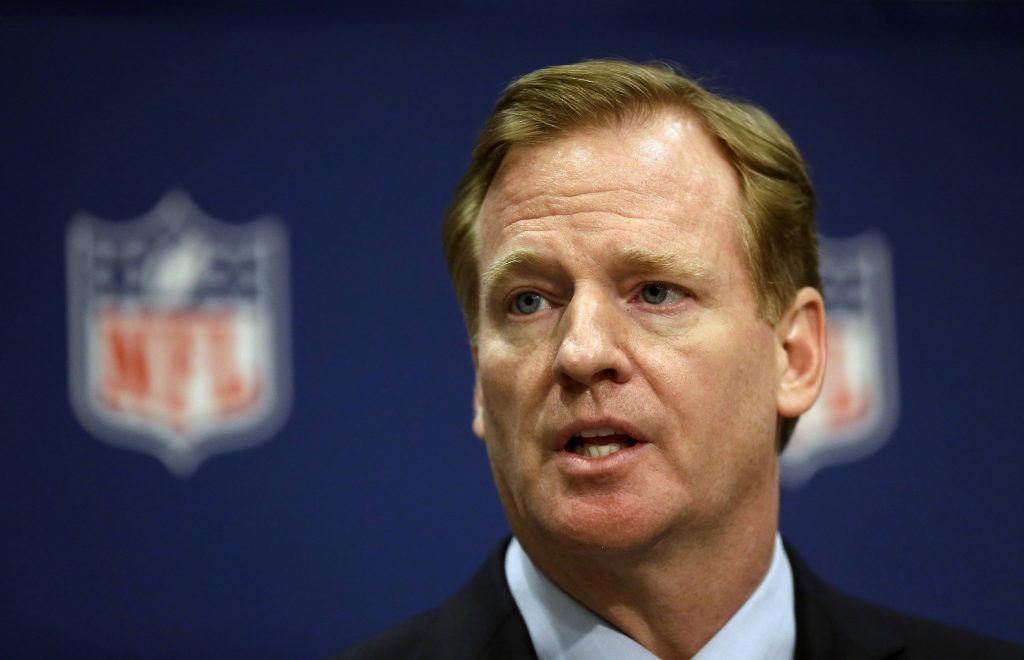 The National Football League (NFL) has long opposed allowing sports betting to gain more of a foothold in the United States than it already has.
But surprisingly, the NFL has made arguments over the last 12 years that any sports bettor would find encouraging: namely, that betting on sports is an enterprise that takes skill.
According to a report from ESPN, both the Department of Justice (DOJ) and the NFL have made statements during legal proceedings that say that sports betting is a skill-based activity.
NFL outside counsel made that argument in 2003, while in 2013, then US Attorney Loretta Lynch (who is now the US Attorney General) made a similar statement on behalf of the Justice Department.
NFL Opposed Delaware Football Lottery
In 2003, the NFL was among several groups attempting to prevent the state of Delaware from bringing back a football-based lottery game.
While Delaware does not allow betting on individual games, the state's three casinos can now offer parlay betting during the NFL season.
The NFL hired the law firm of Covington & Burling to argue against allowing such bets.
One of their arguments was that because the lottery game would be based primarily on the skills of participants, it wouldn't be allowed under Delaware's constitution.
"Sports betting combines both skill and chance, but the element of chance, though perhaps significant, is not 'dominant,'" the lawyers wrote in a 2003 memo to the Delaware legislature. "Typical sports bettors gather and analyze information, sometimes in significant quantities, about the nuances of the sports on which they bet…they then weight the probabilities of each team winning and compare their determinations to those of the odds-maker."
Lynch Pointed to Skill in DiCristina Case
ESPN points out that a similar argument was made by Lynch in the United States v. DiCristina. In 2013, Lynch wrote that "sports bettors can employ superior knowledge of the games, teams, and players in order to exploit odds that do not reflect the true likelihoods of the possible outcomes."
Interestingly, Lynch also pointed out another way in which gamblers could use skillful techniques in order to improve their chances: namely, making bets to alter the betting line of a game.
"Specifically, a gambler intending to make a large bet on one team may first place one or more smaller, strategic bets on the other team to move the betting line and make it more favorable for the ultimate intended bet," she wrote.
In both of the above cases, those arguments were part of a winning strategy: the legislature did not reintroduce the lottery game in Delaware (though casinos in the state now offer the parlay bets), and an appeals court eventually ruled in favor of the DOJ in the 2013 case.
The NFL's arguments, in particular, might come as a surprise to sports fans, as the league has been one of the chief opponents of legalizing sports betting in the United States.
While other sports leagues have been considering revising or softening their position in this regard, NFL commissioner Roger Goodell has stayed steadfast, saying that he doesn't believe the league will be coming around any time soon.
But the issue is still a hot one right now.
New Jersey is currently fighting a court battle over its plan to bring sports betting to casinos and race tracks in the state, and NBA commissioner Adam Silver has argued that a federal framework for legal sports betting would be better for leagues in the long run, as it would allow sports betting to be regulated rather than run illegally.