New South Wales to Allocate Star Fine to Gambling Harm Minimization
Posted on: October 18, 2023, 12:14h.
Last updated on: October 18, 2023, 09:18h.
The New South Wales (NSW) Independent Casino Commission a year ago this month handed Star Entertainment Group an AU$100 million (US$64 million) fine. The financial penalty resulted from a state inquiry that determined the casino operator violated numerous gaming regulations related to money laundering and other criminal activity.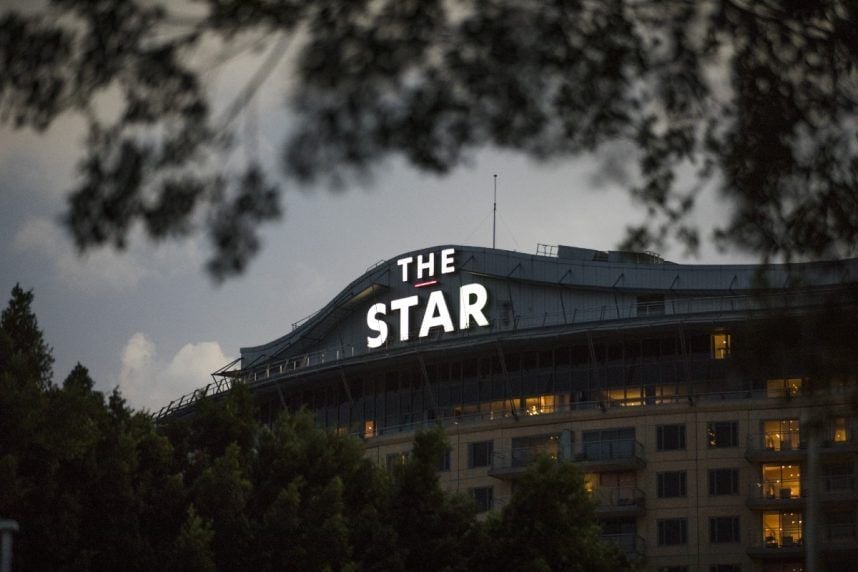 A little more than a year since the inquiry determined that Star Entertainment was no longer suitable to hold a gaming license — and Philip Crawford, chief commissioner of the NSW Independent Casino Commission, said Star's "institutional arrogance" was "breathtaking" — the Australian state government has settled on how to use the AU$100 million proceeds.
In a statement issued Monday from the NSW Minister for Gaming and Racing, David Harris said the state government will invest the Star fine over five years into programs that minimize gambling harms.
The initial capital injection includes AU$ 21.7 million for the Office of Responsible Gaming to fund gambling harm minimization initiatives and reforms. The Responsible Gaming Office will also receive AU$10 million for more counseling and support services.
AU$6.4 million will be set aside to support self-exclusion programs inside gaming pubs and clubs. And AU$3.4 million will go to the Independent Casino Commission to run a cashless gaming trial, an initiative the government hopes will reduce money laundering activities and help casinos and gaming venues better detect problem gamblers.
Though the NSW Independent Casino Commission issued an AU$100 million fine, Star Entertainment was allowed to retain its critical gaming licenses. Star agreed to a series of conditions, including being closely supervised by state monitors and overhauling its regulatory safeguards.
Star owns and operates The Star Sydney in NSW. It also controls The Star Brisbane, Treasury Casino, and The Star Gold Coast, all in Queensland.
Gambling Harms
Australia is home to one of the richest and most widespread gaming industries in the world. Casinos and other gaming venues generated gross income of approximately $18 billion last year. That equates to more than $1,300 per adult resident Down Under.
Australians fancy their slots, called "pokies" in the country. The machines are found at Star and Crown Resorts casinos and inside pubs and clubs. The NSW government hopes its AU$100 million investment into programs that will lessen gambling's harms will pay off.
We know there are people out there experiencing gambling harm in our community, and we are concerned the impact this has on individuals, their families, and the broader community," said Harris. "We are committed to increasing awareness of the risks of gambling, in all forms, and I can assure people there is a lot of help and support out there in NSW communities."
Harris said the government's first step toward reducing gambling harms was its directive to clubs and pubs to remove all external gambling signage advertising pokies. The rule went into effect Sept. 1, 2023, and Harris says more than 99% of venues are now in compliance.
The government also recently required that pokies reduce their cash input limit from AU$5,000 to AU$500.
Responsible Gaming Week
The NSW gambling harm minimalization funding coincides with Monday's kickoff of GambleAware Week, an annual initiative to increase awareness of gambling and gambling harm. This year's theme is titled "What's Gambling Costing You?"
The campaign stresses that problem gambling costs more than just financial losses, with examples including time away from family and friends, physical and mental health stresses, and community impacts.
GambleAware Week, organized and promoted by the NSW Office of Responsible Gaming, encourages all gamblers to reflect on their gambling activities this week. The week also encourages the public to contact family and friends suspected of gambling more than they should.