Australia's National Self-Exclusion Register a Hit With Gamblers
Posted on: October 24, 2023, 06:55h.
Last updated on: October 24, 2023, 12:09h.
BetStop, Australia's new national self-exclusion register, has emerged as a transformative force in mitigating the risks of online gambling harm for Australians in a very short time. Since its inception in August, nearly 10K individuals have enrolled in the program.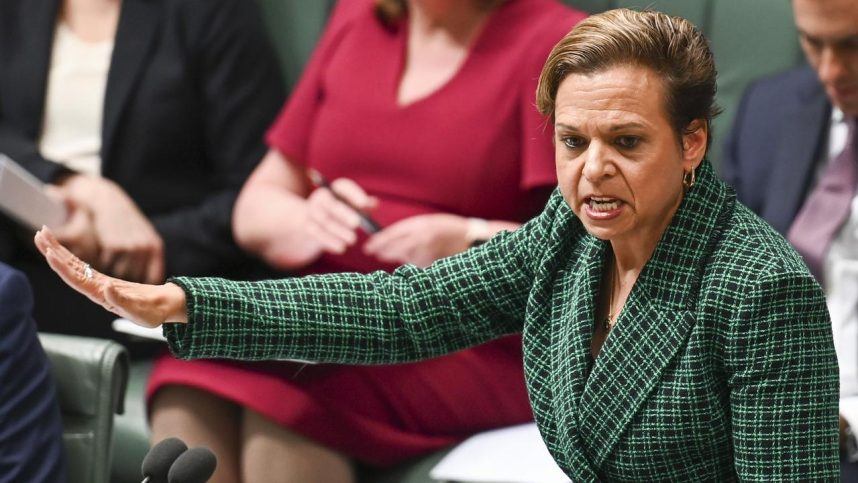 The majority of participants in BetStop are individuals below the age of 40, according to a press release from the Ministers for the Department of Social Services. This underscores the significance of the initiative for a younger demographic concerned about the adverse effects of online gambling.
Notably, the most prevalent registration period chosen is a lifetime commitment, as opposed to a temporary break. This reportedly emphasizes the commitment of young Australians to safeguard themselves from any perceived risk of online gambling.
BetStop Starts Strong
BetStop's comprehensive coverage spans all Australian licensed telephone-based and online gambling providers. The register mandates these providers to refrain from opening accounts or accepting bets from individuals who have self-excluded, along with a prohibition on sending marketing materials to them.
The flexibility of the self-exclusion options allows Australians to opt for a break ranging from a minimum of three months to a lifetime. The process is streamlined and easily accessible, taking most registrants less than five minutes to sign up for the free service.
To ensure widespread awareness and utilization, wagering service providers are obligated to actively promote BetStop on their websites and apps, and in marketing materials. The Australian Communications and Media Authority (ACMA) is actively monitoring industry compliance to ensure operators are playing by the rules.
In a gesture of community support, more than 1,200 people have been designated as support persons. These individuals, nominated by registered BetStop users, play a crucial role in aiding those undergoing self-exclusion periods, reflecting a collective effort to address the challenges posed by online gambling.
In tandem with BetStop, the government has introduced mandatory pre-verification for wagering companies. This requirement necessitates verifying a customer's identity during the registration process for a new account and before engaging in betting activities. The pre-verification process enhances protections for underage Australians and those who have self-excluded through BetStop.
More Changes Yet to Come
Recognizing the impact of gambling harm on themselves, the move to self-exclude represents a significant step for many. The surge in online gambling participation, facilitated by the accessibility of mobile devices, has seen a doubling in less than a decade, reaching approximately 3.5 million Australian adults.
Of concern are the one million online gamblers in Australia who are either at risk of or experiencing varying degrees of gambling harm. BetStop is just one of the many changes the government is making as it continues to dedicate resources to responsible gambling.
As part of its commitment to harm minimization, the government has recently enacted legislation prohibiting the use of credit cards for online wagering. This multifaceted approach reflects a concerted effort to address the complex challenges posed by online gambling. It also underscores the government's commitment, in certain situations, to oversee consumer spending habits.