Dreamscape Brings New Rio Rewards to Las Vegas Casino
Posted on: October 3, 2023, 11:58h.
Last updated on: October 4, 2023, 12:00h.
Dreamscape Companies, which now operates the Rio Hotel & Casino Las Vegas, has unveiled a new loyalty program for venue customers. Rio Rewards debuted on Monday.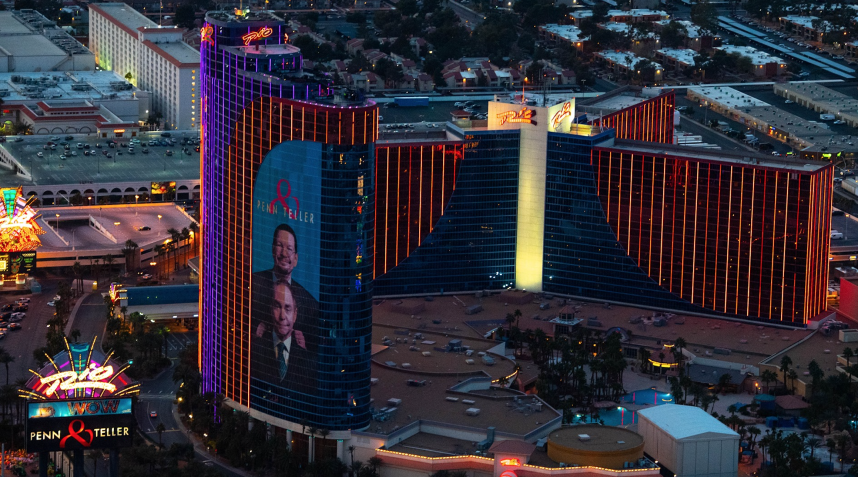 With Dreamscape taking over operational control of the casino hotel from Caesars Entertainment, Caesars Rewards cards will no longer be usable at Rio.
The introduction of Rio Rewards marks an important milestone now that Dreamscape has officially taken over operations of the resort," said Kevin Sweet, chief gaming officer of the Rio in a statement. "We created a rewards program that would appeal to both locals and visitors. When compared to other loyalty programs around town, we are confident that Rio Rewards will stand alone at the top of what is given back to the guest in rewards and comps."
Rouge, Azul, Gold, and Platinum are the tiers in Rio Rewards.
Rio Rewards Details
Casino guests love accruing points and tier credits, and data confirm that rewards programs are effective at bolstering customer loyalty.
In recent years, however, visitors have decried increasingly similar casino rewards platforms while voicing displeasure with operators, making moving up to the most attractive tiers more expensive. In other words, Rio Rewards could set itself apart in a crowded field by being more accommodating.
Rio Rewards members will earn two points for every $1 spent on dining, entertainment, hotel rooms, and shopping. Slot machine play will grant one point for each $1.25 wagered, while standalone keno and roulette will reward one point for every $5 bet.
Video poker and most table games will grant guests one point for each $10 bet, while 3:2 blackjack will reward one point for every $30 wagered. For every 100 Rio Rewards points accrued, visitors can get $1 in resort credit or $1 in "frioplay" (free play).
"Rio Rewards points are always worth one cent to spend the way you want — on slots, video poker, electronic tables, hotel nights, dining, drinks, shows, and more," according to the venue's website.
Rio Rewards Part of Broader Overhaul
Rio Rewards is one element in Dreamscape's broader overhaul of Rio. Following a December 2019 $516.3 million sale-leaseback deal struck between the real estate investment trust (REIT) and Caesars, the former owned the property assets of the integrated resort, while the latter operated it.
Knowing that a day would come in which it would no longer operate the venue, Caesars didn't allocate much capital to sprucing up Rio. As such, the property languished and suffered from a slew of poor guest reviews.
Earlier this year, Dreamscape raised $850 million in capital, and some of those proceeds will be directed to enhancing the property, which is more than three decades old.
Most Read