New Jersey Sports Betting Challenged by DoJ and NCAA
Posted on: September 30, 2014, 05:30h.
Last updated on: September 30, 2014, 02:36h.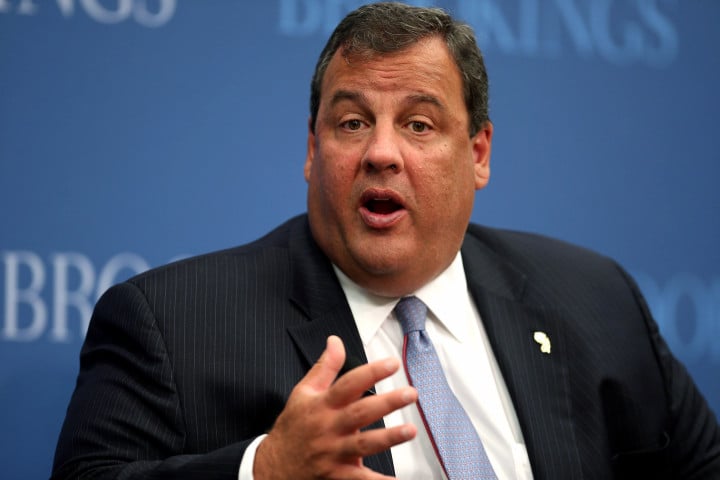 The latest New Jersey sports betting plan is facing a new hurdle, as professional sports leagues and the National Collegiate Athletic Association (NCAA) have filed a court challenge to the state's newest effort to allow casinos and racetracks to offer legal bets on sporting events.
According to lawyers for the four major sports leagues and the NCAA, New Jersey's move is a "blatant violation" of an earlier court order that blocked the state from regulating sports betting.
Republican Governor Chris Christie tried to get around that ruling by issuing a directive that would allow gambling interests in the state to take sports bets without having New Jersey regulate the practice. That was based on some comments during the federal legal battle over New Jersey's attempt to regulate sports betting, which suggested that the state might be able to get around the Professional and Amateur Sports Protection Act of 1992 (PASPA) simply by not criminalizing the activity without actively taking a hand in overseeing it.
Leagues Blast New Jersey Plan
But lawyers for the leagues said that this was an absurd way to interpret the rulings, and that the activity should be stopped before it starts.
"Defendants' latest arguments are nothing more than a blatant attempt to circumvent this Court's injunction and the federal law that it prohibits defendants from violating," the leagues wrote in their filing.
The battle over New Jersey sports betting began in 2011, when voters overwhelmingly supported legalizing such bets in a nonbinding referendum. Within a year, the state legislature passed a law to legalize sports wagering, and Christie signed that bill in 2012.
But it didn't take long for sports organizations to respond. The four major professional leagues (the NFL, Major League Baseball, the NBA, and the NHL) joined the NCAA to sue Christie in an attempt to stop the state from allowing sports betting in New Jersey. They cited PASPA, the law which has restricted sports betting ever since 1992 in all states except Nevada, Delaware, Oregon and Montana, states that had some form of bets on sporting events before that time.
US District Judge Michael Shipp ultimately sided with the leagues, issuing an injunction that upheld the federal ban under PASPA. Judge Shipp is expected to rule on the latest challenge by next week.
State Regulation Required
The leagues are arguing that despite what Christie claims, the state is still implicitly regulating the sports betting market that his directive has created. Both casinos and racetracks are clearly regulated by the state, and as a result, the activities that they engage in, potentially including sports betting, are therefore regulated by the state as a result.
So far, no New Jersey venue has yet attempted to offer any sports bets, though some have said they would consider doing so soon. In particular, officials at Monmouth Park have said they are preparing to offer sports betting as soon as possible.
Department of Justice Joins In
The US Department of Justice has also joined in with the sports leagues in the legal challenge, largely on the same grounds as the other plaintiffs. New Jersey must respond to these filings by October 10.
In the meantime, legislators in New Jersey are looking for more solutions that will allow sports betting to go ahead in the state. Democratic State Senator Raymond Lesniak, who has been one of the chief proponents of sports betting in the state, says that he will be introducing a new bill as soon as possible designed to address the concerns of the sports leagues and formally remove any state prohibitions on sports betting.