New Jersey Bill Proposes Referendum For Casinos In The North
Posted on: June 2, 2015, 01:27h.
Last updated on: June 2, 2015, 01:28h.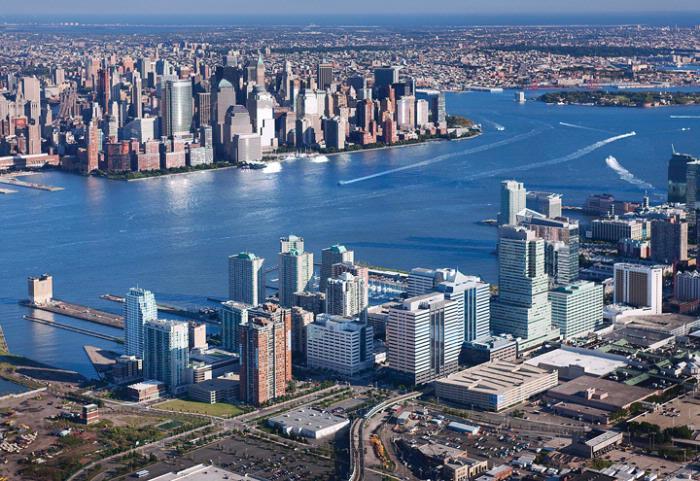 New Jersey lawmakers have introduced a bill that would let voters decide on whether to expand casino gaming into the north of the state.
The legislation, introduced by Assembly Democrats Ralph Caputo, Valerie Vainieri Huttle and Raj Mukherji, could permit up to three new casinos in Bergen, Essex, or Hudson counties and put an end to Atlantic City's longstanding monopoly.
Casino legalization and expansion within neighboring states has hit Atlantic City hard, with four casino closures in the last past 18 months.
In the south, Pennsylvania, which legalized casino gaming in 2007, has overtaken its neighbor in terms of overall casino revenue, but north New Jersey's proximity to Manhattan and the New York greater metropolitan area makes a casino market there a real viable option, and lawmakers think they can lure droves of gamblers across the Hudson.
Window of Opportunity
"We cannot sit idle any longer," Caputo said. "We can't bury our head in the sand anymore, because one day we're going to look up and our gaming dollars will have flocked away to other states.
"This is not about taking business away from Atlantic City. This is about New Jersey missing out on the available markets in northern New Jersey and the surrounding region. With continuously encroaching competition from New York and Pennsylvania, the longer we wait the more our window of opportunity closes."
This week, Hard Rock International and the Meadowlands Racetrack are expected to unveil plans for a casino in East Rutherford, home to the New York Giants and New York Jets.
Meanwhile, there have been proposals for a casino on the waterfront in Jersey City, directly across from Lower Manhattan.
"There is no reason why we can't come up with a statewide gaming plan that brings jobs and economic growth to Bergen, Essex and Hudson counties while also supporting Atlantic City's recovery and revitalization efforts," declared Huttle.
"The reality of gaming today is that New Jersey must do more to remain a leader. We have to start competing or we will continue to fall behind in our region and in the country."
Sheldon's Warning
Interestingly, Sheldon Adelson has a few words to say on the issue when the idea of one casino in northern New Jersey was brought up at the G2E annual gaming expo in Las Vegas last year.
The LVS chairman said he'd jump at the chance to open a casino across the border from Manhattan, but would "think twice" should several casinos be proposed for the area.
He also warned against the short-termism of seeing casino expansion as a quick fix for economic problems.
"Look, it's a two-edged sword," he said. "If you go in there and spend a lot of money, then you may wake up one day and Governor Cuomo or whoever is governor or mayor of New York City will say, 'Look, they're taking all the New Yorkers' money and they're sucking it up in that casino in the Meadowlands. So we've got to open one up, and keep the money in New York.' "