Nevada Casinos Maintain $1B Winning Streak, June Gaming Revenue Cools
Posted on: July 31, 2023, 07:45h.
Last updated on: July 31, 2023, 10:20h.
Nevada casinos experienced a bit of a cooldown in June as gross gaming revenue (GGR) stumbled 2.4% from June 2022.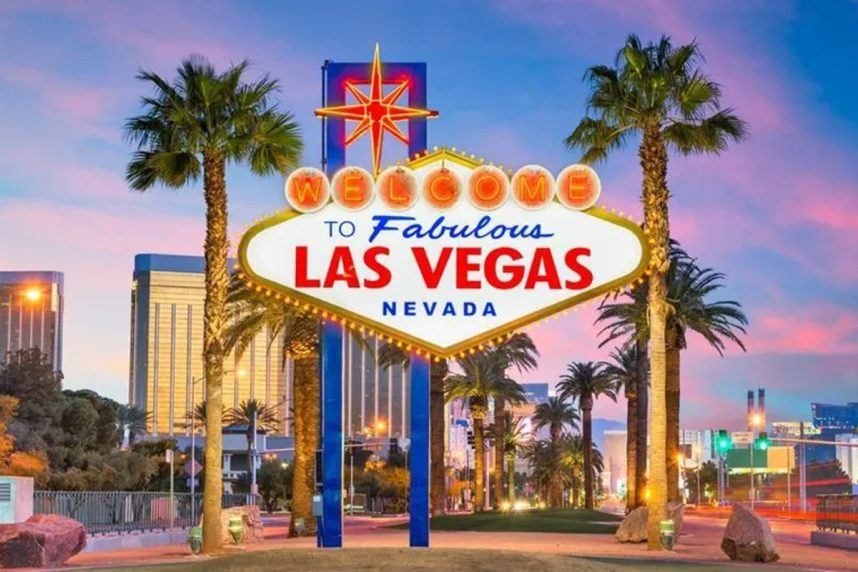 Silver State casinos won $1.24 billion last month, or about $31.2 million less than last June. Clark County, the home of Las Vegas, reported a GGR decline of 3.5%, while gaming revenue on the Strip slid 1%. Northern markets fared better, as gaming win in Washoe County-Reno climbed 12.5% to $69 million.
The northern markets, however, couldn't overcome the downstate losses. June marks the third month in the previous four that statewide GGR has declined year over year. But Michael Lawton, the Nevada Gaming Control Board's senior economic analyst, isn't overly concerned.
The strong demand for gaming and travel in the wake of the COVID-19 pandemic led to record-setting gaming win in both 2021 and 2022. As a result, this year's comparables are difficult, he says.
The state has now recorded decreases in three of the last four months. However, Nevada continued to record gaming win amounts in excess of pre-pandemic levels," Lawton explained.
Lawton highlighted that the approximately $1.24 billion won last month is almost 20% richer, or $204.9 million greater, than in June 2019.
Downtown Downturn
One of the more surprising data points from the NGCB June 2023 revenue report was downtown Las Vegas' performance. GGR in and around Fremont Street tumbled more than 10% to $62.5 million.
Poor win rates were largely to blame as slot machines generated GGR of $44.7 million — down over 10% — despite coin-in climbing almost 2% from June 2022. Downtown slots reported a win rate of 8.22% last month compared with 9.33% in June 2022. Table games also reported a slip in hold rates from 9.05% in June 2022 to below 7.8% last month.
Strip casinos also loosened their slots, as slot hold on the main drag was about 8% last month compared with 8.6% in June 2022. Strip casinos still managed to increase their slot GGR by 4% to $395.2 million because the amount wagered on the machines climbed 12.5% to more than $5 billion.
Table games and oddsmakers caused the Strip's overall GGR decline in June. Sportsbooks won just $1.8 million on a strong month for bettors, an 83% income decline.
Baccarat on the Strip, the game of choice for many Asian gamblers, tumbled 29% to $99.5 million. Roulette was down almost 10% to $30.7 million. Blackjack was a lone bright spot on the Strip, as 21 won $79 million for the houses, a 22% year-over-year premium.
$1B Streak Intact
Nevada casinos experiencing year-over-year monthly declines this year have been expected, according to Lawton. Following the May revenue report, the NGCB official said the 2022 comparisons "are going to be the most difficult the state has ever faced."
June remained within 3% of June 2022 and marked yet another month where statewide GGR eclipsed the 10-digit mark. June 2023 extended the state's $1 billion winning streak to 28 consecutive months, a historic run.
Before the current streak, the state's longest run of winning at least $1 billion in monthly gaming revenue was just eight months. That was experienced from October 2006 through May 2007.