Las Vegas Casinos Experience July Fireworks, Gaming Revenue Hits New Highs
Posted on: August 30, 2023, 12:09h.
Last updated on: August 30, 2023, 08:51h.
Las Vegas casinos took more money from gamblers in July 2023 than ever before.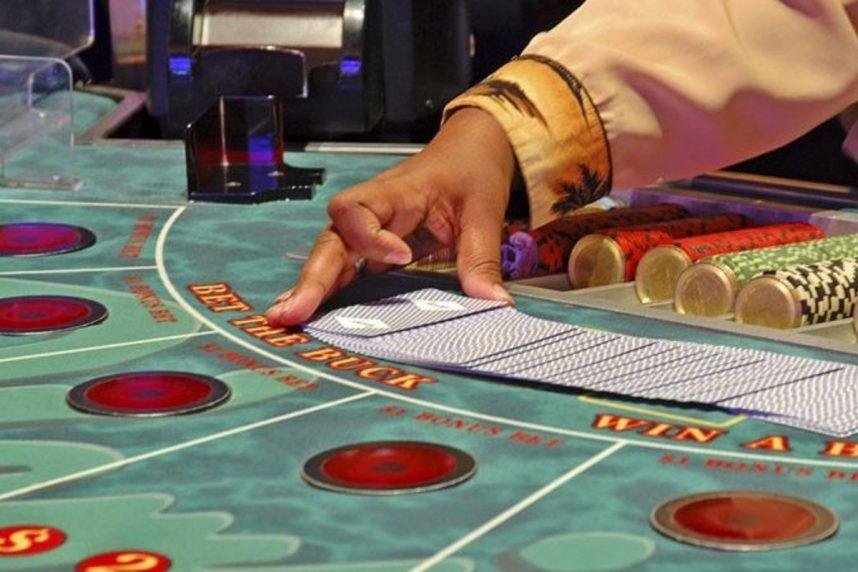 The Nevada Gaming Control Board (NGCB) reported Wednesday that July gross gaming revenue (GGR) in Clark County was a record $1.208 billion, a 7.5% year-over-year increase. Strip casinos reported GGR of $834.9 million, also an all-time high for the state's most critical gaming market.
Statewide GGR totaled $1.404 billion, up nearly 7% to mark the richest month in Nevada gaming history. Nevada legalized gambling in March 1931.
The 'Reader's Digest' version of what drove this month's record win is slot win, which although wasn't a record, it was the third-highest total all-time for the state and the second-highest total for the Strip," said Michael Lawton, senior economic analyst for the NGCB.
The odds are now nearly a sure thing that Nevada casinos will, for a third year in a row, set an annual revenue record. Nevada casinos generated GGR of $14.84 billion in 2022. That easily eclipsed the state's previous best revenue mark of $13.4 billion set only a year earlier.
International Travel Returns
Casino.org earlier this week reported on the ongoing return of international traffic through Harry Reid International, Las Vegas' primary air hub. More than 290K foreign travelers arrived and departed through the airport in July, the most since COVID-19 arrived in Nevada in early 2020.
While foreign markets accounted for less than four million guests of the approximately 42.5 million people who visited Las Vegas in 2019, the international demographic is highly coveted. International patrons stay longer, spend more, and gamble heftier than domestic guests.
The game of choice for high rollers from Asia is baccarat, and the increased international passenger traffic experienced at Harry Reid last month spilled over to the baccarat felt.
Revenue from the card game has been relatively flat from 2019, as China kept air service to the US largely on hold. But as international visitors continue to come back to Sin City this year, baccarat action is heating up.
Baccarat's Big Gameplay
Statewide baccarat revenue soared 40% in July to $193.3 million on a strong 24% win rate for the casinos. The Strip, where most high rollers from Asia stay, accounted for the bulk of the gameplay at $190.1 million.
The baccarat figures are incredibly strong albeit due to extremely elevated hold," Lawton explained. "Those baccarat totals led to the second-highest game and table win total all-time for the state and the Strip. When you put it all together, a new record for the state and the Strip was established in July 2023."
Baccarat is an easy game to play that requires minimal skill by the player. The card game offers some of the best odds in a casino.
Record Threatened
Through seven months of 2023, Nevada casinos have generated gross gaming income of approximately $8.92 billion. That's up 4.1% from January through July 2022, when casino revenue totaled roughly $8.57 billion.
July 2023 marked the state gaming industry's 29th consecutive month, where statewide gaming revenue eclipsed $1 billion. Before the unprecedented run, the state's longest streak of winning at least $1 billion in consecutive months was just eight months experienced from October 2006 through May 2007.