VEGAS MYTHS BUSTED: Tony Hsieh Saved Downtown Las Vegas
Posted on: May 8, 2023, 02:04h.
Last updated on: May 12, 2023, 09:13h.
The legacy of Tony Hsieh includes his single-handed transformation of downtown Las Vegas from a depressed neighborhood into the safe, walkable, and thriving cultural hub it hadn't been since the 1950s.
But downtown, two miles north of the Strip, was already on the upswing long before the late former Zappos CEO arrived on the scene. And, while Hsieh (pronounced Shay) set out with the best of intentions, the implementation of his utopian vision was thwarted by greed and mismanagement in his investment arms, and his own personal demons.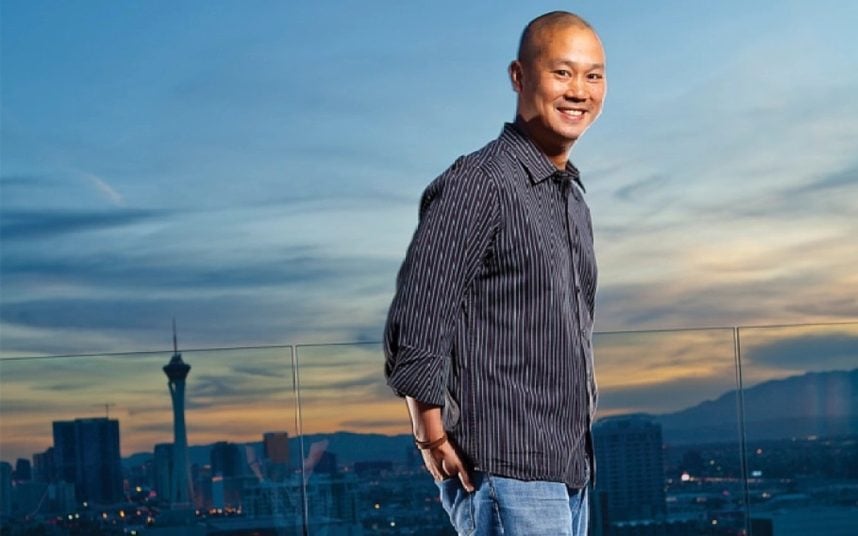 Casino.org spoke with Brian "Paco" Alvarez — who worked with Hsieh for Zappos from 2013 to 2017 — about the actual impact of Hsieh's downtown Las Vegas investment company and revitalization efforts. Alvarez, a Las Vegas native and 18-year downtown resident, was something akin to the online shoe giant's art and culture curator. (Zappos didn't confer formal titles.) He now runs his own art consultancy and is a doctoral student at UNLV.
A Real-Life Sim City
In 2013, Hsieh vowed to build "the most community-focused large city in the world" around Zappos' new headquarters downtown. He formed a venture company called the Downtown Project (later known as DTP) to invest $350 million of his personal fortune, which Hsieh made by selling Zappos to Amazon for $1.2 billion in 2009.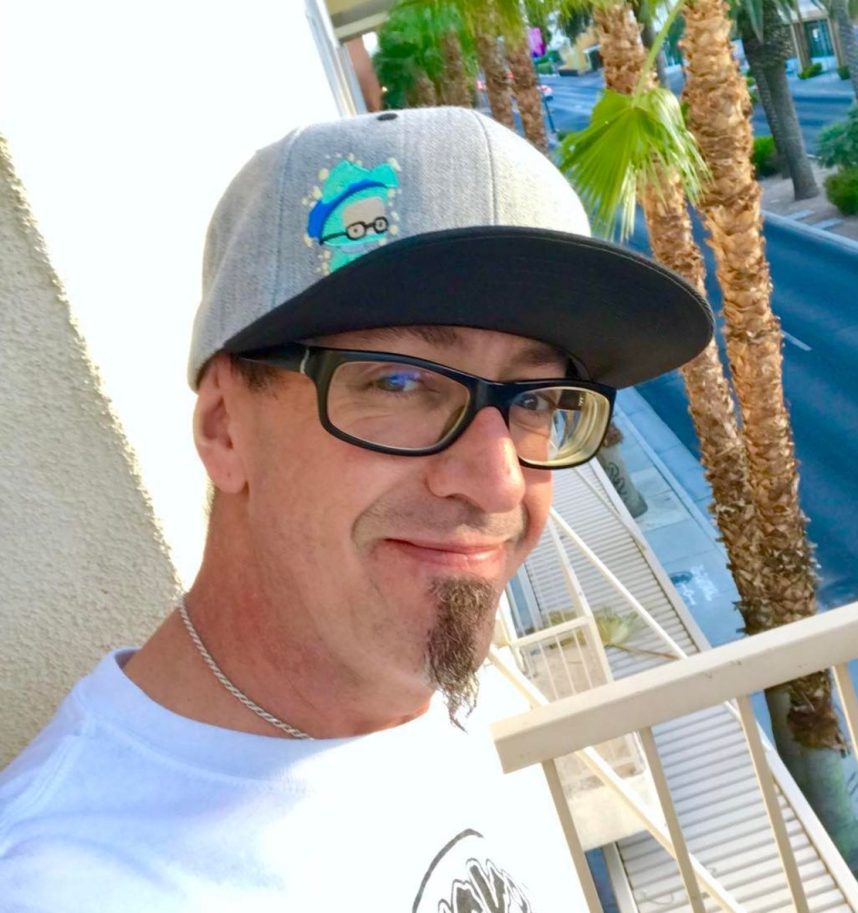 Ten years later, Hsieh is gone and vacant lots and empty buildings still dot the Fremont East neighborhood where his investment focused. Much of the 45 acres DTP purchased there were never developed.
It's a bit of a ghost town during the day," Alvarez told Casino.org. "I was in Fremont East two weeks ago with some tour guests from Europe, and there was a shooting in front of one of the bars down there."
Most of the 300 entrepreneurs participating in the DTP experiment are out of business and out of Las Vegas. They left when the money dried up. Three committed suicide when their ventures failed.
Good Was Done
This isn't to say that Hsieh didn't improve the area. Container Park, the outdoor retail mall, playground, and concert venue assembled from stacked shipping containers and guarded by a 40-foot, fire-breathing Mantis created for Burning Man, is now a thriving tourist attraction, and Fergusons Downtown, a converted old motel, is now a focal point for local music and art.
According to a 2017 Applied Analysis report, DTP created more than $200 million in economic output and 1,500 jobs, resulting in roughly $70 million in salaries.
But while downtown is no longer the shell of a neighborhood it once was, it's not the community-focused cultural utopia Hsieh wanted it to be, either.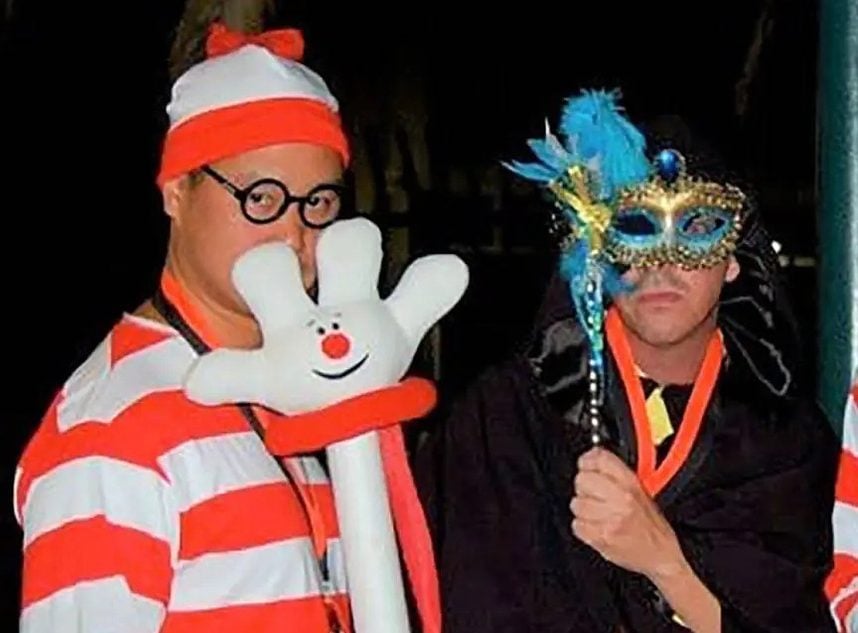 And now, the majority of the real estate DTP purchased is for sale by Hsieh's family, presumably to anyone with any kind of vision whatsoever. This includes Container Park; Fergusons; the historic Atomic Liquors building; and the former Las Vegas City Hall that Hsieh transformed into Zappos' headquarters.
"One of the troubling things I saw was just how out of touch DTP and Zappos employees were with the general downtown ecosystem," Alvarez said. "They put people in charge of building downtown relationships who just didn't know anything about downtown, let alone the politics of the neighborhood. They would go on saying, 'Oh, we're gonna bring art to downtown, we're gonna bring culture to downtown.'
"All of that already existed downtown," Alvarez said, citing the Downtown Cocktail Lounge, Griffin, Commonwealth, Insert Coins, Vanguard, and Beauty Bar lounges, and Henri & Odette art gallery.
At first, DTP's investment stoked excitement and a media frenzy. It brought residents in from the Vegas suburbs who hadn't been downtown in decades, to share tables at Natalie Young's Eat and the late Kerry Simon's Carson Kitchen with Zappos' young tech crowd.
But millions of DTP's money — such as the $11 million spent on a car-sharing program in an area without ample parking or enough residents to support it — was indefensibly thrown away.  
"Tony put the wrong people in place," Alvarez said. "Anybody who had an idea and put it on a Post-It note got funding. I tried to whisper quietly from the inside. But man, you have to be really careful criticizing anybody in a culture like that, because then they will accuse you of not being part of the culture and not a good culture fit."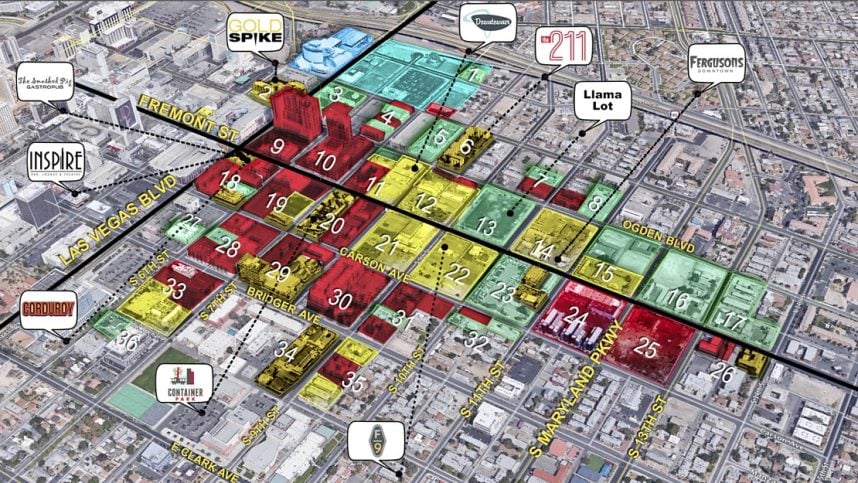 Dot-Community Bubble
According to Alvarez, what downtown has needed for decades is more housing for low- and medium-income families, and transitional housing for the unhoused. Instead, DTP bought buildings, sometimes for about twice their value, and transformed them into expensive studio apartments.
The best thing that could have happened to downtown is to let things continue to happen organically," Alvarez said. "Don't force it. We need more people down here. We need a mix of incomes. That attracts smaller businesses that can service those people that live in these neighborhoods. Things have to happen slowly."
As an example of how revitalization is supposed to work, Alvarez — who previously served on the City of Las Vegas Arts Commission — cited downtown's art district, a formerly downtrodden neighborhood on the rise for the last 20 years, which he said is like "the race between the turtle and the hare and we all know who won that race."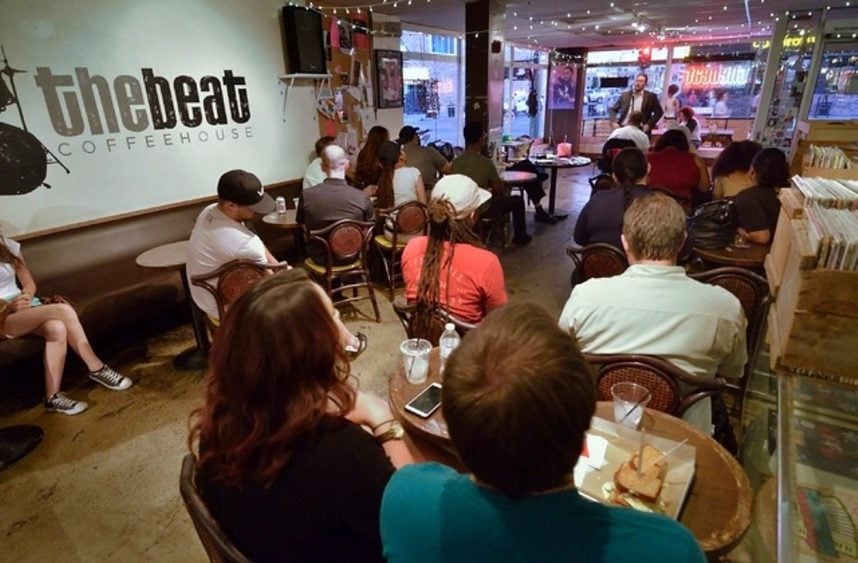 In speeding up what should be the organic process of city planning, Silicon Valley style, DTP blew up a bubble that could self-sustain only as long as more capital kept pouring into it.
"Charging $13 for a fruit smoothie in a neighborhood where the average income is $32,000 a year was tone-deaf," Alvarez said. "Instead of investing in businesses that were already down here, like the little flower shops on East Charleston or some of the art galleries or bars in the arts district, they started building their own stuff. But it wasn't the right stuff for the neighborhood."
Gritty but beloved punk clubs and watering holes were replaced with artisanal doughnuts, craft beer, and Bikram yoga. The Beat Coffeehouse & Records — opened in 2009 by Jennifer and Michael Cornthwaite — was downtown's brightest pre-Hsieh light. But it was extinguished by market forces created by DTP in 2016 and replaced by exactly the type of California-based chain Hsieh despised.
"After we lost The Beat, which was the heart and soul of Fremont Street, Fremont Street never recovered," Alvarez said.
Tony Has Left the Buildings
Hsieh became less involved in DTP in 2014, the year it laid off a third of its 100-member staff. Six years later, he was forced out of Zappos by Amazon and decided to relocate to Park City, Utah, with a sycophantic core of followers. Here, Hsieh repeated the pattern of gobbling up real estate for more than market value.
According to friends and associates, Hsieh exhibited increasingly erratic behavior fueled by habitual huffing from nitrous oxide canisters. On Nov. 27, 2020, he died, emaciated, of smoke inhalation from a fire he started in a shed attached to an ex-girlfriend's house in Connecticut. He was 46.
How many people in downtown and all around used Tony for his millions on ill-conceived business projects and overpriced land purchases?" Alvarez asked. "It was sickening, absolutely sickening."
Though remembering Tony Hsieh as the face of downtown's revival makes for a good story, it's not exactly what happened.
"We can thank Tony for helping to invigorate a lot more of Fremont Street," Alvarez said, "but he wasn't the savior of downtown. Downtown would have come back up on its own."
Look for "Vegas Myths Busted" every Monday — its new day — on Casino.org. Click here to read previously busted Vegas myths. Got a suggestion for a Vegas myth that needs busting? Email corey@casino.org.