NeuroMama OTC Stock Trades Halted by SEC After $35 Billion Valuation Hits
Posted on: August 17, 2016, 01:58h.
Last updated on: October 12, 2016, 08:41h.
Click on NeuroMama's investor website and you're likely to be a tad confused as to what the company is about. With graphics that are plebeian to say the least, and messages that range from a Baja California project to one written in Russian Cyrillic, the site looks more like the work of a crazed ADD pre-teen than that of a supposedly high-end investment firm.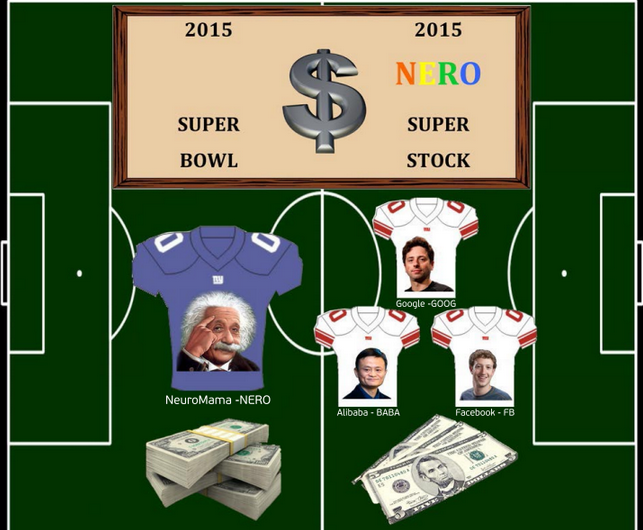 NeuroMama bills itself as a growth company operating in the technology, energy, and casino sectors. Indeed the corporation has grown, at least on paper.
Traded on the largely unregulated over-the-counter (OTC) market, NeuroMama shares jumped an astounding 463 percent during the last eight months, leading to an overall valuation of $35 billion. Which, after looking at their investor site, seemed all the more astounding entirely.
That makes it worth more than Elon Musk's Tesla, by the way, a company that is overhauling the automotive industry. But have no fear, because NeuroMama is thinking big, and we do mean BIG.
"We have dreams, I have dreams for our children, for the rest of our families, for our wife's [sic] and our future life and retirement together," NeuroMama Chairman Steven Schwartzbard writes on the company's investor homepage. It's pretty classic copy for anyone who's ever watched an episode of "American Greed" and how it targets investors.
With no financial filings and no income to speak of, the company's valuation led the US Securities and Exchange Commission (SEC) to halt the stock's OTC trading. The SEC says there are "potentially manipulative transactions" and cites numerous concerns with NeuroMama.
Neurotic Behavior
Among NeuroMama's many claimed products are a search engine, social media network, e-Commerce platform, and last but not least, "heavy ion fusion technology." The United States National Ignition Facility is still in the research phase of inertial fusion power plants, but NeuroMama apparently has it all figured out.
The company states its fusion project will "solve energy and water problems around the world." And thanks to its limitless power supply, NeuroMama is getting in on the international gambling industry scene as well.
The company says it plans to build a casino in Ensenada, Mexico in 2017. Should all go as planned, NeuroMama would then build 38 more casino resorts throughout Mexico all in the span of just two years. Steve Wynn must be gasping for air.
It's worth noting that MGM Resorts, the largest casino operator in Las Vegas, is taking three years to build its new property in Massachusetts. It's also worth noting the odds of anyone ever gambling at a NeuroMama casino are slim to it's never going to happen.
If you think NeuroMama's goals might be too ambitious, Schwartzbard says not to worry.
"Although, we are convinced that all of our ideas are great. However, in case we had made some mistakes, they'll make a switch for another idea, and partners will make money one way or the other," the chairman of the $35 billion organization declared.
Phew. As long as they don't make a jump into English literature, all should go smoothly.
FYI on OTC
OTC markets are predominantly for penny stocks, but NeuroMama shares have gone from about $10 in February to $58 in August.
Great news for investors, right? Wrong.
The problem for shareholders is that NeuroMama (remember, they're a "growth company") isn't actually generating income, or, well, um, growth. The company hasn't filed financial results since 2013, and when it did, NeuroMama listed a very unstaggering $4,721 in assets.
OTC markets, also known as "pink sheets," have become notorious for being riddled with fraud. The stocks traded on these exchanges aren't required to meet the same minimum requirements of the New York Stock Exchange or NASDAQ, and also don't need to file with the SEC.
"Pink sheet stocks have the opportunity for real returns because they tend to be smaller cap companies and illiquid. But you also have the potential for real fraud," Cornell University Professor Charles Whitehead told CNNMoney. "There are real risks."
We're actually dying to know who bought these stocks, or the entire investor salespitch, because we have some land in the Bermuda Triangle we have been trying to unload for eons.