MGM Rattled as Connecticut Casino Destination Decided
Posted on: January 10, 2017, 06:00h.
Last updated on: January 10, 2017, 04:01h.
A Connecticut casino to be built just across the state border from a $950 million MGM Resorts project in Massachusetts will likely be situated in East Windsor or the Windsor Locks areas, north of Hartford, MMCT has announced. MGM is not happy.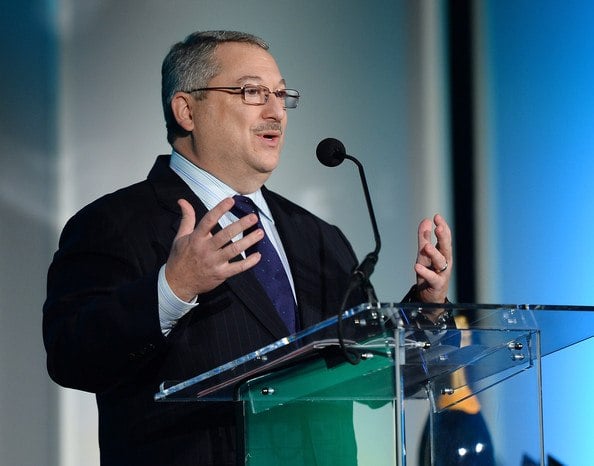 MMCT is the name given to the joint venture between the Mashantucket Pequots and Mohegan tribal operators, which has been proposed solely to deflect the competitive threat that the MGM, in Springfield, would bring to Connecticut's casino sector.
MMCT announced on Friday that it had eliminated three potential locations for the project, East Hartford, Hartford and South Windsor, and MGM's Feldman wants to know why.
Publish Analysis, says MGM Vice President Feldman
Alan Feldman, executive vice president at MGM, demanded that MMCT publish the economic analysis that led to it choosing the East Windsor/Windsor Locks area.   
"MMCT has indicated that the economic analysis was pivotal in their decision-making, and officials at the state and local levels, have a right to see the study first-hand," he said. "Communities should not be negotiating in the dark, and the public should not be kept in the dark."
Feldman added that MGM had commissioned economic analysis of its own, which concluded that southwest Connecticut would be the best locations for the state because it would result in the "creation of many more jobs and the raising of significantly more revenue than would a casino in north central Connecticut."
This would also, conveniently, place it as far away from MGM's own casino as possible, without being in New York State.
Legal Squabble
MGM has railed against Connecticut's plans since the moment the state opted to alter its constitution to permit the "satellite" casino. Although run by tribal operators, it would be the first casino to exist outside tribal lands. The casino behemoth believes this is unconstitutional and protectionist and has sued Connecticut to that effect.
"MGM is ready, willing, and able to compete for the opportunity to develop a commercial casino gaming facility in Connecticut, but is excluded by the act from competing for this opportunity," reads the company's filing against the state.
Connecticut has countered that, ironically, MGM is barred from opening a casino within 50 miles of its Springfield project under the terms of its own Massachusetts gaming license. It has also stated that MGM is welcome to apply to build a casino in Connecticut, but there would have to be vote to amend the constitution again to authorize it.
Last year, MGM even attempted to get an amendment added to a federal defense bill that would have prohibited Native American tribes from operating casinos in their home state outside their reservations.
The amendment, proposed by two senators from Nevada, was ultimately scuttled in the US Senate.
Similar Guides On This Topic