MGM National Harbor Baccarat Dealer Accused of Orchestrating Cheating Scheme
Posted on: September 11, 2018, 08:38h.
Last updated on: September 11, 2018, 08:40h.
A baccarat dealer at MGM National Harbor Casino in Maryland was charged with conspiracy charges by federal prosecutors after being accused of working with a partner on a cheating scheme.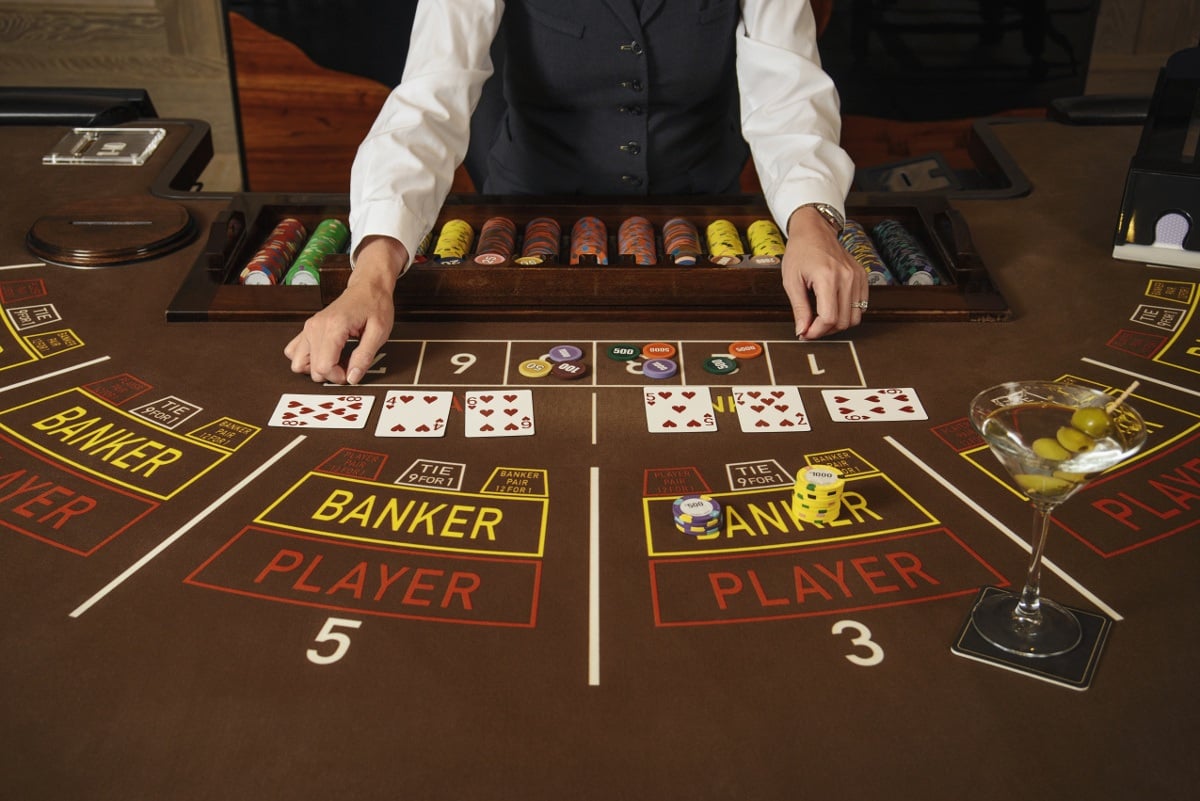 Dealer Ming Zhang will appear in US District Court in Maryland on Tuesday, where he will face a charge of conspiracy to transport stolen funds.
Photographs Provide Perfect Information
According to prosecutors, Zhang engineered the scheme by exposing a portion of the baccarat deck to his co-conspirator. That partner would then take a picture of the deck, and when Zhang ensured that the exposed portion of the deck wasn't shuffled, the co-conspirator was able to know what cards would be appearing in the coming hands.
"If a bettor knows the order in which cards appear in the deck, the bettor can predict the outcome of any given baccarat hand with near-perfect accuracy and place bets accordingly," prosecutors wrote in the indictment.
Zhang is facing accusations that he called his partner to arrange the operation and to seek a portion of the money won through the scheme. Lawyers representing Zhang have not commented on the charges.
Officials allege that the cheating scheme took place in September 2017. Other conspirators are also suspected to have taken part in the operation.
The Maryland Lottery and Gaming Control Agency, which oversees the six casinos in Maryland, has said that it was notified about the investigation. The MGM National Harbor released its own statement detailing its role in the investigation.
"Ming Zhang is no longer employed by MGM National Harbor," read a statement from casino spokesman Malik Husser. "We have provided our full cooperation with authorities throughout this investigation."
Baccarat Targeted by Cheaters, Advantage Players
Baccarat is a game in which players attempt to predict which of two hands – named player and banker, though both are available to bet on in the modern form of the game – will finish with a higher score. Hands are scored similarly to blackjack, but only the final digit of the total score matters, making nine the best possible hand.
Because baccarat has a relatively low house edge, a comfortable pace of play, and requires no skill from players, it has become an extremely popular game among high rollers, especially in Asia. In traditional high-stakes games, players and dealers will slow down the pace of the game further by spending more time handling the cards and engaging in superstitious rituals.
That's something that has made baccarat a target for a number of advantage plays and cheating schemes. Most famously, professional poker player Phil Ivey utilized edge sorting to take advantage of defective cards, allowing him to distinguish low-value and high-value cards while they were face down, giving him a significant advantage over the casino.
While many gamblers saw this as an advantage play, the casinos believed it was cheating. Both Crockfords in London and the Borgata in Atlantic City went to court over Ivey's actions, and both won rulings against the poker pro: Crockfords was allowed to withhold Ivey's winnings, while the Borgata was able to force him to pay back the millions he had won at their resort.