Trump Organization in Talks with Phil Ruffin for New Las Vegas Casino Project
Posted on: February 26, 2016, 02:52h.
Last updated on: February 26, 2016, 02:57h.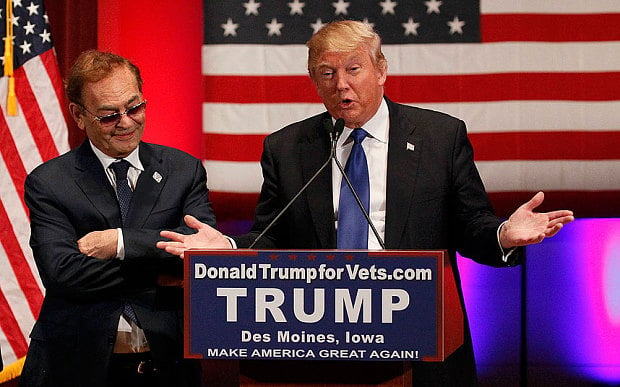 The Trump Organization has a long history with gambling, but since its former subsidiary Trump Entertainment Resorts filed for bankruptcy in 2009 and the company was sold off, Donald Trump hasn't owned a casino.
That might soon change, after reports surfaced this week that Trump's company is currently in discussions with Treasure Island (TI) owner Phil Ruffin to go 50/50 on building a $100 million casino at the Trump Hotel Las Vegas.
Ruffin owns half of the non-gaming Trump property.
Soaring 64 floors, Trump Las Vegas opened at the height of America's economic collapse in 2008. Initially planned to be a residential property, the building, which sits back from Las Vegas Boulevard, struggled to sell units and is now part-hotel, part-residence, and well-situated close to the chichi Fashion Show Mall that sits on the Las Vegas Strip.
Eric Trump, one of three executive vice presidents of the organization along with his sister Ivanka and brother Donald Jr., is overseeing the project. Eric told The Wall Street Journal that Ruffin "is one of our closest friends," and that if he wants to move forward with a casino at Trump, "we would certainly do it."
It's unclear which Trump heir would assume the role of president at The Trump Organization should Donald end up winning the US presidency, but the presumed successor might be Donald Jr., as he's the oldest, at 38.
Billionaire Row
The Donald has many friends in the gambling community, but perhaps none more so than billionaire casino owners Ruffin and Steve Wynn. Should the Trump facility opt to also go that route, it would bring all three tycoons together on the most glaringly gold property in town, besides the Mirage.
The Trump Hotel across and slightly back from the Strip's Wynn Resort and adjacent Encore. And a block south of the Trump property, also right on the Strip, is Ruffin's Treasure Island. Across from TI are the Venetian and adjacent Palazzo, the two Las Vegas properties owned by Republican mega-donor and the man worth $30 billion, Sheldon Adelson.
Wynn, Ruffin, Adelson, and Trump, then, are all within two blocks of each other, and a new casino could be an exciting addition to this prime Sin City location.
Consult The Donald
But before Eric agrees to $50 million for a casino, he might want to first run things by his father. Trump has stated in recent years that the gambling business is no longer an attractive undertaking.
"There's just too much competition," Trump said in 2014, regarding Atlantic City. "Ultimately, everybody's going to do badly because they're looking at casinos as a panacea."
Of course, Atlantic City's struggles aren't those of Las Vegas, at least not since the latter has come back, largely, from its recession meltdown.
Nevada's surrounding neighbors Arizona, Utah, Idaho, and Oregon, still prevent commercial gambling, though all but Utah do offer some tribal gaming. Meanwhile, neighbor California has cardrooms, horse racing, and a fair number of tribal casinos littered throughout the Golden State.
That's quite different than New Jersey, where Delaware, Pennsylvania, and Maryland all offer mainstream casinos.
But more than that, the two primary American gaming meccas have gone very different routes, and with varying success, in self-marketing.
Las Vegas was the first to understand that people didn't just come there to gamble, and now the city's insanely overpriced nightclubs, upscale shopping, and five-star restaurants are, in some cases, bringing in even more revenue than the casinos themselves.
Atlantic City, on the other hand, which has always tried to emulate Vegas without nearly the panache, has faced one financial hit after another, from Hurricane Sandy to development issues to political foes.
Nevada casinos won $11.1 billion in 2015, a 0.87 percent increase on 2014. Revenues have largely flattened since 2013, casinos taking $11.14 billion, $11.01 billion, and $11.11 billion over the last 36 months.
Nevada's peak came in 2007 when the market generated $12.8 billion. It hasn't hit the dozen billion mark since.
That being said, should the Donald become president and fulfill his promises of making America "great again," he might be a bit more excited about the casino business than he was when he last left it in Atlantic City in 2004.