Massachusetts Senate Minority Leader Bruce Tarr Pushing to Legalize State Online Gambling
Posted on: November 25, 2015, 05:22h.
Last updated on: November 25, 2015, 05:29h.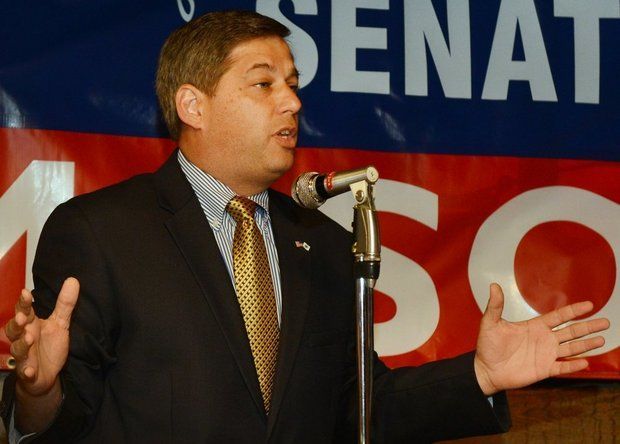 Massachusetts Senate Minority Leader Bruce Tarr (R-Gloucester) is campaigning to grant two forthcoming casinos in the state with the right to offer online gambling.
The MGM Springfield and Wynn Everett haven't even opened their doors and won't for months, but that isn't stopping Tarr from advocating that the industry needs immediate expansion to compete with neighboring jurisdictions.
The first commercial casino, the Plainridge Park slot parlor, opened in June, but it's Massachusetts' two mega-resorts under construction that has Tarr's concern. The 24-year politician says that unless the Bay State legalizes online gaming, the new land-based venues could "be undermined by other states that allow it."
Connecticut Presents Concerns
Tarr's wish to legalize online gambling might be in response to the border war with Connecticut.
Springfield, the home to where the nearly $1 billion MGM resort will be located, is just miles from the Connecticut border. The two New England states are exchanging spars after Connecticut amended its state constitution to open a "satellite casino" near the planned MGM Springfield.
Connecticut is rightfully concerned with the potential of losing revenues from residents in the northern part of the state crossing into Massachusetts for gambling entertainment. Connecticut has offered tribal gambling for many years, its Foxwoods Resort Casino being New England's go-to gaming destination since the late 1980s.
That long-standing monopoly changed when Massachusetts passed its Expanded Gaming Act in 2011. Now competition abounds across the two states, and both sides are fighting to better its future prognosis.
MGM is doing everything in its power to prevent the nearby casino from opening, the gambling corporation hiring lobbyists to pressure Connecticut lawmakers into blocking the satellite gambling location.
"It's a full-court press from MGM," Springfield councilor Anthony Ravosa told the Boston Globe. "It's become almost an obsession."
Should MGM fail, Tarr wants to arm the casino with another piece of ammunition by way of online gaming, something a neighboring interest couldn't tap into.
Slow Start in Massachusetts
Lawmakers in Massachusetts voted to legalize commercial gaming four years ago to recoup the lost revenues being taken to Connecticut and Atlantic City. It also thought gambling could help save the struggling horse racing industry.
So far, it hasn't worked out.
Since its opening in June, revenues at Plainridge have largely disappointed. The horse track turned slots venue revealed last month that it was lowering its first-year projections from $200 million to $176 million.
Daily revenue per slot machine was $280 in September, $110 less than its first full month of operation in July.
"I'm kind of surprised the revenue has fallen so quickly," market analyst Clyde Barrow said recently.
Though MGM and Wynn aren't in the online casino business yet, executives in both companies haven't supported any anti-online gaming legislation as rival Las Vegas Sands has done.
MGM CEO Jim Murren said this week that supporting a ban on Internet casinos goes against the gaming industry, and while initially against, Wynn changed his position to supporting iGambling in 2014.
With billions at stake, it's also assumed that MGM and Wynn would welcome the right to take their products online should Tarr's campaign gain traction in Boston.