Poll Says Americans Want States, Not Feds, to Handle Online Gambling
Posted on: February 20, 2014, 05:30h.
Last updated on: February 20, 2014, 03:51h.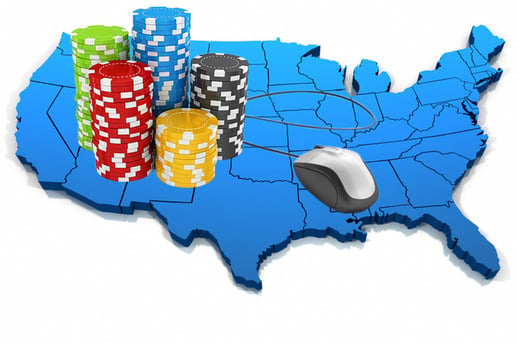 In the online gambling debate, just about every faction says they know what Americans want, not to mention what's best for them. But what happens when the American people are actually asked about the subject themselves? According to a new survey, U.S. citizens think that a federal online gambling ban would be a bad move, and that having the states handle the regulation of Internet betting is just fine by them.
States' Rights to Decide on Internet Gambling
The survey was released by the Coalition for Consumer and Online Protection (C4COP), an online gambling group that has been working to promote regulation of the industry in the United States.
"The American public doesn't want Congress to pass a sweeping ban of all online gaming," C4COP spokesperson Alison Harden Siciliano said in a statement. "A nationwide ban would put more Americans at risk online, and allow the current overseas, black market gambling operations to thrive."
The survey – conducted by North Star Opinion – was based on 1,000 interviews with voters across the United States. It found that voters opposed a Congressional ban on online gaming by a 57 to 37 percent margin. A full third of voters "strongly opposed" such a ban, while 22 percent would "strongly support" one.
The survey also found that 74 percent of voters think that "each state should decide for itself whether to allow online gaming, and determine how to regulate online gaming in their state." That statement was popular across all political groups, with 70 percent of Democrats, 74 percent of Republicans and 79 percent of Independents agreeing with that message.
Across-Party-Lines Support
Voters showed that same across-the-board support when asked if Americans should be able to play safe, fair online gambling games. Survey participants overwhelmingly agreed with the statement: "I may not personally engage in online gaming, but I support the rights of other Americans to do so as long as the games are fair, provide regulations to protect children, and raise tax revenues for state and local projects." That statement saw consensus by 77 percent of Democrats, 63 percent of Republicans, 69 percent of Independents.
That sort of broad support was important to C4COP. While North Star Opinion is a GOP polling firm, C4COP pointed out that Americans are largely united when it comes to at least allowing people to play online gambling games.
"Voters acknowledge that they may not personally engage in online gaming, but support the rights of other Americans to do so," C4COP said in a statement.
Americans have also shown that they're willing to move to regulated sites when they become available as an alternative to offshore and unregulated online gambling websites. A recent poll by Commercial Intelligence in New Jersey found that 35 percent of current Internet gamblers in the state only started playing online after online gambling was made fully legal there. Even more significantly, of the other two-thirds who already had experience playing at online gambling sites, about 35 percent of them had now switched over to the sites operated by Atlantic City casinos.
"This level of take-up, coupled with the movement to approved sites, represents a compelling fiscal case study for states seeking to cut their budget deficits," said Geoffrey Dixon, head of research at Commercial Intelligence.