Maryland Sports Betting Odds Long For Operational Wagers in Time for NFL Kickoff
Posted on: August 16, 2021, 12:40h.
Last updated on: August 17, 2021, 12:14h.
Maryland sports betting likely won't be up and running in time for the start of the 2021-22 NFL season. The season is set to kick off on Sept. 9.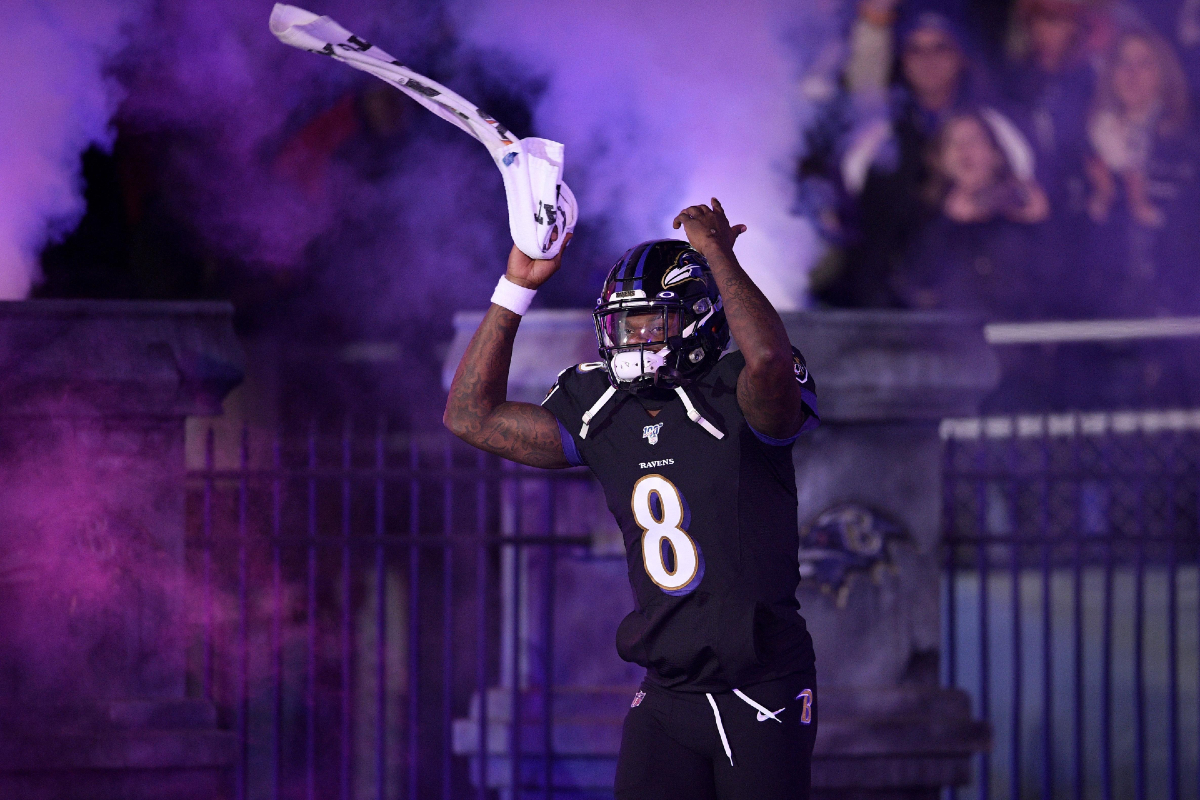 Following a successful ballot referendum during the November 2020 election, Maryland lawmakers legalized sports betting earlier this year. The bill signed by Gov. Larry Hogan (R) calls for more than 60 retail and mobile sports betting privileges. The vast number of permit applications, plus a pending public comment period, state officials say, requires much more time than some politicians had hoped.
They said it's just impossible to get it done by the start of [NFL] football season," Hogan told Maryland Matters.
Maryland's sports betting law allows numerous entities to participate. The state's three professional sports stadiums, six commercial casinos, and various small businesses qualify to seek licenses to conduct sports wagering.
Applicants first submit to Maryland's newly formed Sports Wagering Application Review Commission (SWARC). Once accredited by SWARC, sportsbook firms will then be subjected to criminal and financial background probes conducted by the Maryland Lottery and Gaming Control Agency for final approval.
The two-step process, and large number of applicants, Hogan explains, will result in Maryland sports fanatics being unable to legally place a sports bet prior to the start of the NFL season.
Launch Approaching
Though Marylanders will need to wait additional time before wagering legally in their home state, state officials say the wait won't be too long for some books.
SWARC reveals that all six casinos are each already approved for sports gambling. The homes of the NFL Baltimore Ravens, MLB Baltimore Orioles, and NFL Washington Football Team are, too.
Some of the entities named may have their brick-and-mortar sports wagering operations up and running during the fall of 2021," a recent statement from the Gaming Control Agency said.
A fall debut means regulated sportsbooks could be taking action in time for the NFL Playoffs, as well as marquee college football games. Hogan says he's been leaning on state gaming officials to get sports betting live as soon as possible.
"I pressed them pretty hard about making sure we get it done at least by the end of the football season when all the betting takes place — in the playoffs and the Super Bowl," Hogan explained.
Revenue Influx
Maryland's gaming industry is flourishing in the immediate aftermath of COVID-19's darkest days. State casinos have been setting new gaming revenue highs, and sports betting will only further increase income.
For the state, that means more money for education. Casino revenue, and forthcoming taxes from sports betting, are set aside for K-12 schools.
Maryland projects that the 15 percent tax on sports betting GGR will result in an additional $15 million to $19 million annually for the Education Trust Fund. The state won't have to wait long, as approved sportsbook locations will need to pay a one-time upfront licensing cost of between $50,000 to $1 million upon approval.